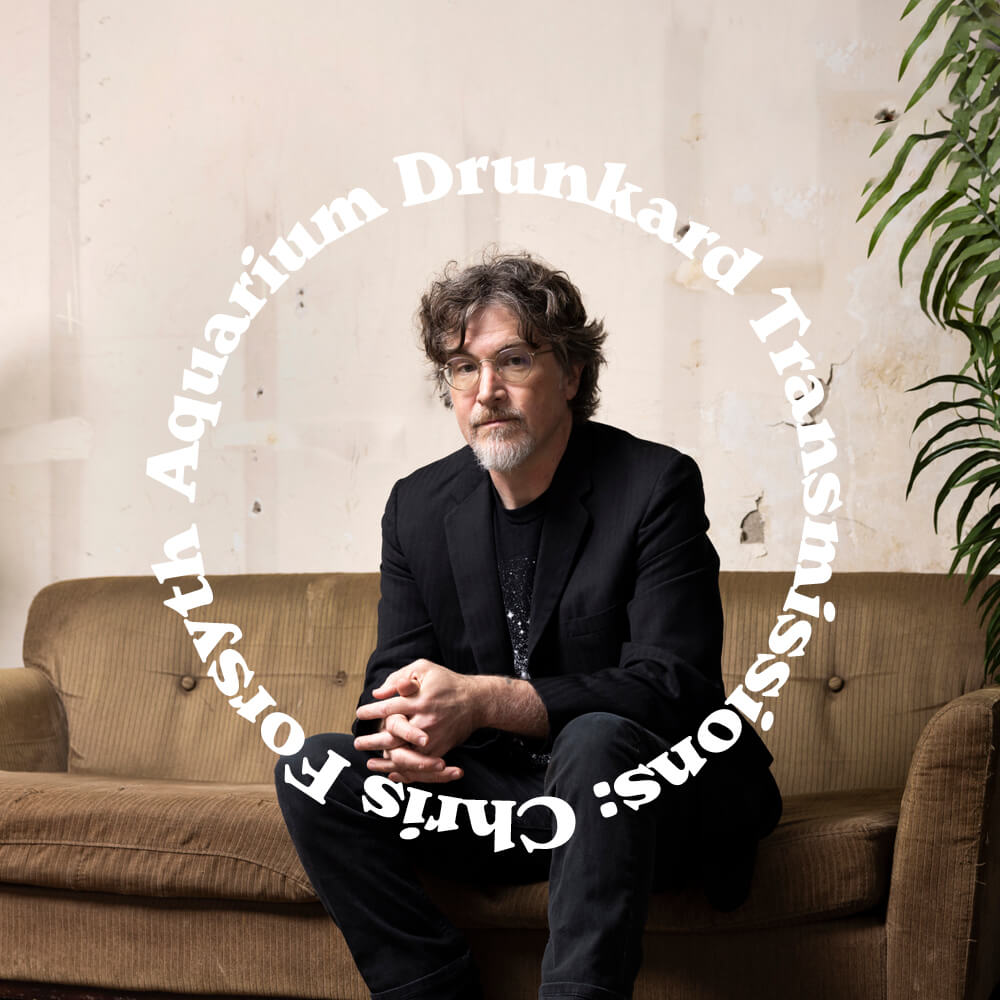 Our return guest today on Transmissions: Chris Forsyth. The Philadelphia-based guitarist and bandleader is back with a new album, Evolution Here We Come. On it his backed up by an all-star cast including Tom Malach (Garcia Peoples), Douglas McCombs (Tortoise), and Ryan Jewell (Ryley Walker), with guest appearances by Marshall Allen of the Sun Ra Arkestra, Steve Wynn and Linda Pitmon of The Dream Syndicate, and more. Produced by Dave Harrington, the album leans into electronic textures, conjuring into the existence a zone where ZZ Top goes kosmische musik or Popol Vuh dons skinny ties. Forsyth joins host Jason P. Woodbury to discuss the interplay between man and machine, power pop, improv ethics, and more.
Transmissions :: Chris Forsyth
Thanks for checking out Transmissions. If you dig the show, please consider leaving a five star rating or a review—or just forwarding your favorite episodes to a friend. We appreciate you helping us connect with new listeners however you do so, and word of mouth is greatly encouraged. You can listen to and subscribe to Transmissions via Apple Podcasts, Spotify, Audible, the trusty RSS feed, and most everywhere else you listen to podcasts. We're a part of the Talkhouse Podcast Network. Next week on the show: Charlene, Chante, and Eibur Stepney, who join us to discuss the work of their father, the late Charles Stepney, as featured on International Anthem's fantastic new release, Step on Step.
Only the good shit. Aquarium Drunkard is powered by our patrons. Keep the servers humming and help us continue doing it by pledging your support via our Patreon page.