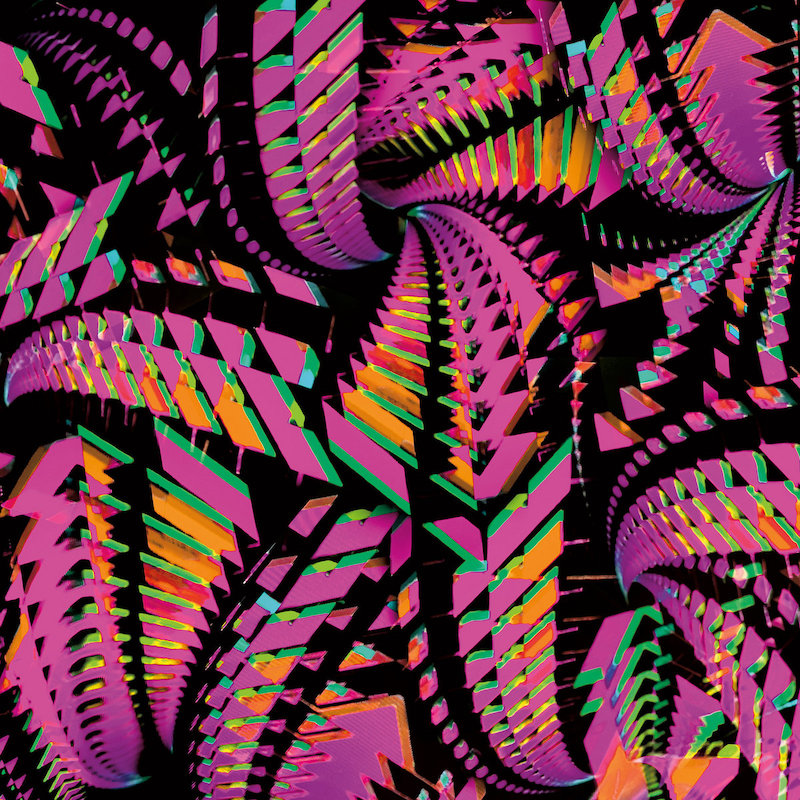 Just about 12 years into their trip, Bitchin Bajas just seem to get better and better. The Chicago trio, made up of Cooper Crain, Rob Frye and Daniel Quinlivan, has just released Bajascillators — and this new four-song collection is perhaps the most skilled and absorbing distillation of their sound yet. Things kick off with "Amorpha," the kosmische groove strong right out of the gate, jewel-like textures swimming through the mix — this is undoubtedly a record that rewards headphone listeners.
As ever, the Bajas have a knack for creating compositions that are both densely layered and light as air, interlocking pieces that come together quickly and dissolve just as fast. Meditative momentum! On "Quakenbrück," the album's 10-minute closer, the group crafts a close-to-perfect motorik masterpiece, Frye's dreamlike flute floating over multi-colored analogue synth swirls and an immoveable beat, riding a neverendless wave into the stars. In other words, this is as good — and as downright fun — as it gets. | t wilcox
Only the good shit. Aquarium Drunkard is powered by our patrons. Keep the servers humming and help us continue doing it by pledging your support via our Patreon page.