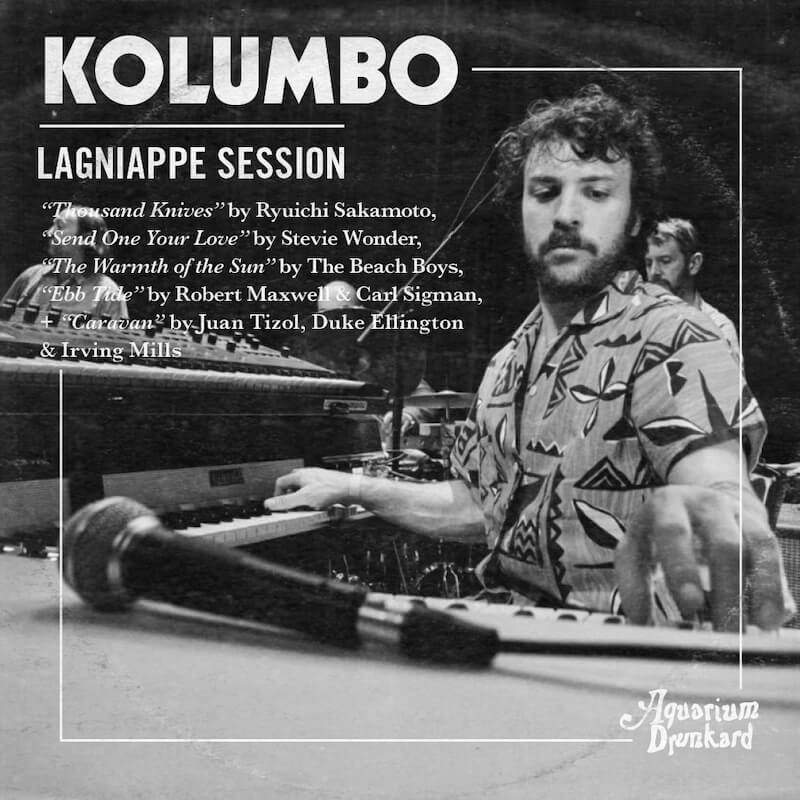 Lagniappe (la ·gniappe) noun 'lan-ˌyap,' — 1. An extra or unexpected gift or benefit. 2. Something given or obtained as a gratuity or bonus.
The nom de tune of sonic chameleon Frank LoCrasto, Kolumbo features vast and intricate orchestrations reminiscent of the symphonic exotica and jazz-pop records birthed by Capital records in the 50s and 60s. Strings, woodwinds, brass, keyboard and percussion all make an appearance, buoyed by an edge of psychedelia complete with synthesizers and loads of tape echo. On the heels of the project's debut release, Gung Ho, LoCrasto and co. touch down with their inaugural Lagniappe Session, sonically juxtaposing the works of Stevie Wonder, Ryuichi Sakamoto, Brian Wilson, Duke Ellington and more.
Kolumbo :: Thousand Knives (Ryuichi Sakamoto)
In the early days of YouTube in 2005, I discovered a user whom uploaded several Yellow Magic Orchestra music videos and live concerts. I had never heard of the group before but I was drawn to the music, and style. That of course brought me to Ryuichi Sakamoto's debut album, Thousand Knives. I became engaged with the squishy synths and pentatonic melodies. The song is adaptable and can be arranged for both a large ensemble or a small group (Sakamoto recorded a double piano version of it from his 2009 release, Playing The Piano). I've been intending to do an arrangement of my own for ages so this was the perfect opportunity to finally dig in.
Kolumbo :: Send One Your Love (Stevie Wonder)
My good friend and bandmate, Josh Mease, has a way of making you fall in love with songs all over again. Backstage before a show, he warms up just strumming tunes on his guitar, songs you've likely heard many times, but he has this special way revealing the genius and nuance of a composition. He's one of the greatest musicians I know and as a huge fan of his, I'm naturally drawn into what he's playing. This was the case one night before a show with Fruit Bats. He was playing a Stevie Wonder song. I'm not completely sure it was "Send One Your Love", but he sent me on a Stevie deep dive I hadn't been down in a long time. That led me to an LP my friend Mack gifted me in high school, The Secret Life of Plants, which includes the single, "Send One Your Love". The harmony and melody are brilliant and it's pleasing to play on piano.
Kolumbo :: The Warmth of the Sun (Brian Wilson & Mike Love)
There's a contemplative and melancholic sentiment in Brian Wilson's music that I've always been drawn to. In "The Warmth of the Sun", it was the chord progression that initially pulled me in. It has an early hallmark Brian Wilson character that foreshadows Pet Sounds. The vocal melody is catchy and soars nicely on a synthesizer. A theremin would be cool too (though I can't play one). I was influenced by Marvin Gaye's instrumental version of "After The Dance" and thought the melody of "Warmth of the Sun" lent itself nicely to featuring the Arp synthesizer as the lead. This was recorded early in Covid on my Otari tape machine.
Kolumbo :: Ebb Tide (Robert Maxwell & Carl Sigman)
There's a few songs we all return to from our favorite records; for me, one for those songs is "Ebb Tide". One of the first exotica records I bought was Martin Denny's Exotica Volume II. While Denny's arrangement is original, I went down a back hole listening to as many versions of this song as I could find. As a result, it ended up being one of the first Kolumbo arrangements I did back in 2015. That arrangement borrowed heavily from Denny's arrangement as well as a version by Arthur Lyman, which never sat well with me once we started performing it. For this, I rewrote the arrangement to make it more Kolumbo-esque.
Kolumbo :: Caravan (Juan Tizol, Duke Ellington & Irving Mills)
Growing up playing jazz, this was one of the earliest songs I remember learning. I loved playing over the changes because it had a bit of a modal element to it, hanging on the dominant chord for 12 bars before shifting to the minor 1 chord for 4 more bars. But alas, I think because of the lack of chord changes, I became aware that it was reserved for beginner improvisors and something my peers distanced themselves from. After all when you're a teenager, you really just want to be cool, and calling "Caravan" at a session or gig wasn't cool (if you were playing with the cool kids of course.) But as I've grown and matured, I've come back around on this tune. I'm attracted to the romantic minor melody that whispers middle eastern arabesque. This was one of the first songs I arranged for Kolumbo back in 2015. It's a foundational tune for me.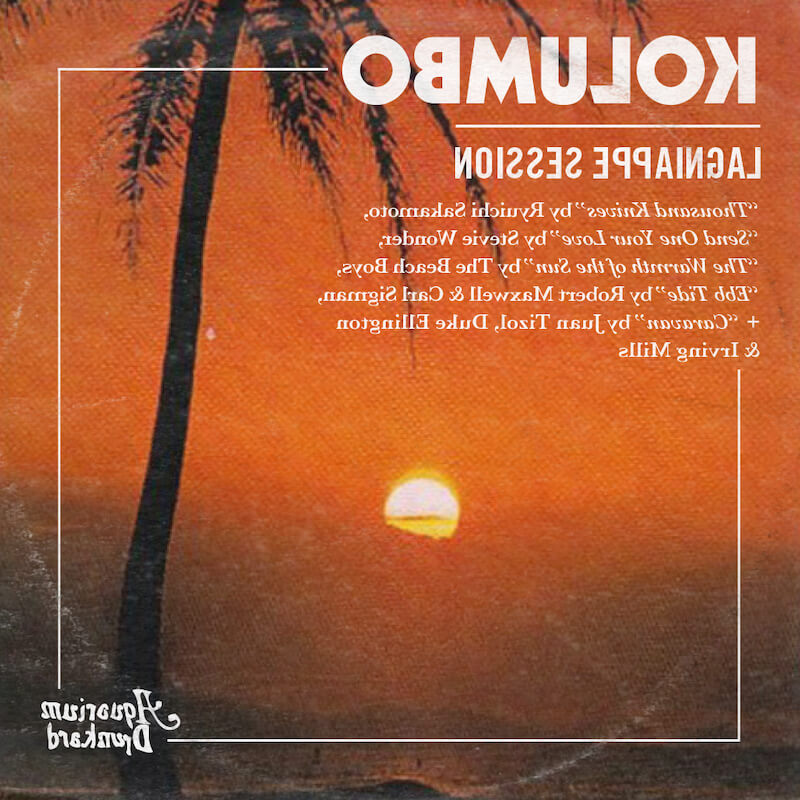 Credits: Frank LoCrasto – Pianos, Synthesizers, Organs, Arrangements, Kana Miyamoto – Flutes, James Shipp – Mallets, Al Street – Guitars, Jacob Silver – Basses, Robin MacMillan – Drums, Percussion, Bill Campbell – Drums (The Warmth of the Sun), Produced by Frank LoCrasto, Mixed and mastered by Robin MacMillan
Lagniappe Sessions Archives / imagery via d norsen | photos by Julia Dratel
For heads, by heads. Aquarium Drunkard is powered by its patrons. Keep the servers humming and help us continue doing it by pledging your support via our Patreon page.