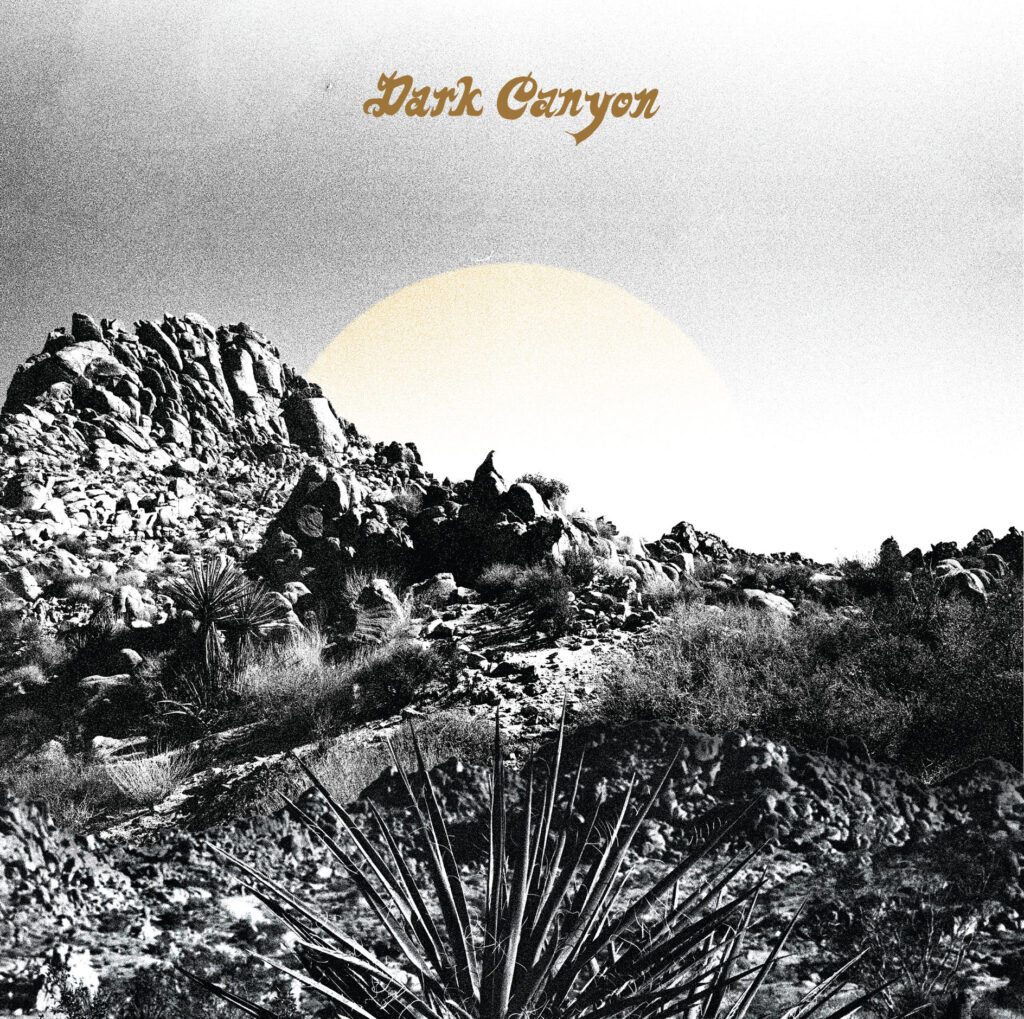 Somewhere between your waking state and a dream, there's a desert town that no one has ever heard of and has never appeared on any maps. You can only see it by passing headlights, barreling through the arid twilight of some unknown valley. Within this godforsaken place, there's an abandoned theater that – at one point – may have been called a "movie palace." But its glamour has long since faded, scorched away by the boiling sun and neglected by the passing of time. The remnants of its former grandeur remain, veiled by cobwebs and coated in sand. Inside the theater, a projector jitters like a rattlesnake, beaming light to an audience of ghosts. The film that fills the screen has been playing there forever: a dateless western that screens on an infinite loop, although no one has ever operated the projector. But now, the film's soundtrack, Dark Canyon, has finally been discovered…
Of course, this isn't actually the origin story of Dark Canyon, but after listening to the debut record, it might as well be. Dark Canyon is the solo project of Mike Novak, a multi-hyphenated musician based in Chicago. The material on Dark Canyon began as a series of home demos inspired by Novak's love of the American west and obscure library music from the sixties and seventies. As Novak dug deeper into the nooks and crannies of these recordings, he slowly amassed enough material to cultivate a full-length record. The result is an ambitious album that not only sounds like – but also feels like – a lost reel of tape from a studio archive.
Serving as composer, producer, and engineer – as well as playing guitars, bass, and various keys – Novak spent over four years recording Dark Canyon in studios, warehouses, and churches throughout Chicago. He enlisted long-time collaborators such as Maxx McGathey to help bring the record to life, implementing the dramatic arrangements and instrumentation found within the dusty grooves of soundtracks from yesteryears. But Novak went even further, using his expertise as an engineer to hone in on specific recording techniques. As a result, Dark Canyon captures an eclectic tapestry of outlaw sounds that could have easily fallen out of a Sergio Leone film. The careful consideration of composition and sonic aestheticism is an omnipresent hallmark of Dark Canyon, which combines retro-infused production and filmic songwriting to create a stereophonic homage to the grainy landscapes of the wild west.
Novak's well-honed stylization is abundant throughout Dark Canyon, which was tracked to analog tape and mixed at SHIRK Studios on a period-appropriate 1970s Sphere console, later printed through Scully line amps onto an MCI tape deck. To achieve the same fidelity from the referenced source material, Novak utilized a variety of classic outboard gear ranging from AKG- BX 10 reverb tanks to Echoplex tape delays. Whether he was running tracks through vintage Gates Level-Devil compressors or harmonicas through 1960s Ampeg Gemini amps, Novak spared no expense in capturing the lawless sounds of spaghetti-westerns as they were in the late sixties and early seventies. The record also includes an actual marxophone (a rare kind of fretless zither) that Novak borrowed from the famed Wilco loft in Chicago.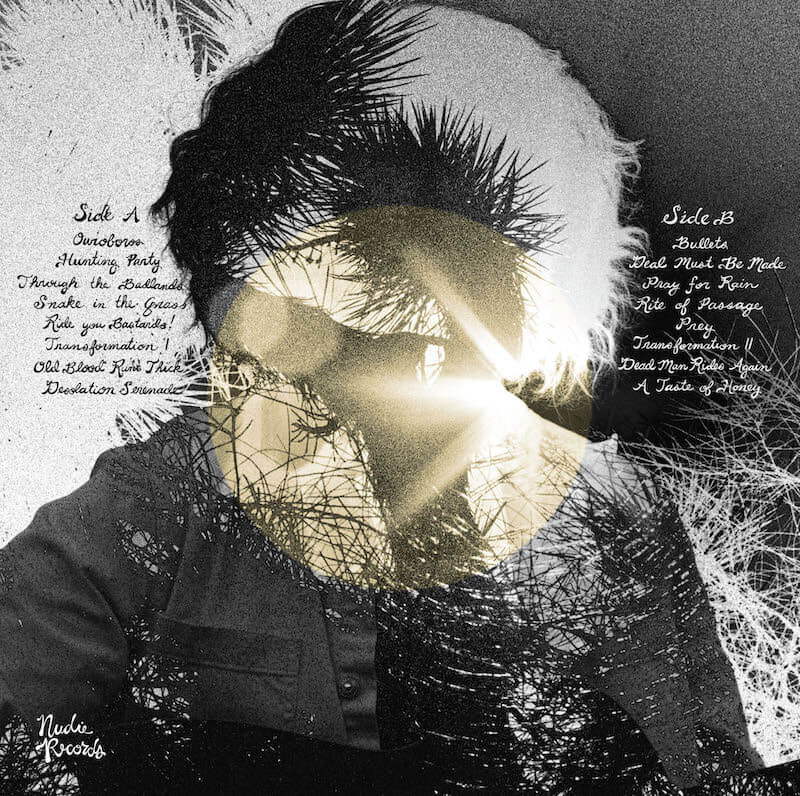 From the fuzzed-out single notes on "Hunting Party" to the acoustic strums on "Desolation Serenade," Novak's guitar work is a constant highlight. There's a definitive sense of taste and authorship throughout, and Novak clearly understands six-string evocations. Emulating everything from Link Wray to Billy Strange to James Wilsey, Novak's guitar lassos the energy of a six-shooter shoot-out right before it subdues to the dancing shadows of campfire flames. "I did some research and found that Alessandro Alessandroni – the guitarist/whistler/composer who famously played on Morricone scores – used a Mosrite Fuzzrite pedal," Novak said about Dark Canyon's signature guitar tones. "I found a clone of the pedal online and re-recorded all my fuzz guitar parts. Instant mojo."
But after listening to the album's sixteen tracks, it's clear that Novak isn't just paying tribute to spaghetti-westerns – he's elevating the genre and moving it forward into the future. Outside of the haunting baritone guitars that summon Duane Eddy, and the Ennio Morricone-esque horn and string arrangements, there's a contemporary flare to Dark Canyon. Songs such as "Bullets" have flourishes of neo-psych and afro-soul, as if The Budos Band took peyote in Death Valley and tried to write songs for Marty Robbins.
Functioning more as a soundtrack than a traditional album, Dark Canyon is tied together by interludes that play off the prevalent musical motifs. From the climatic opener "Ouroboros" to a whiskey-soaked cover of "A Taste Of Honey," a series of brief musical interims seamlessly guide you through the record, acting like a kind of oasis amongst Dark Canyon's sprawling American frontier. While interludes such as "Snake In The Grass" feel like snippets from an episode of Bonanza, other tracks such as "Deals Must Be Made" and "Transformation II" have an ominous undercurrent, more horror than western, reminiscent of Krzysztof Komeda's score for Rosemary's Baby (1969). In these moments, one ponders the hypothetical film that Dark Canyon scores. Is it a spaghetti-western? A psychological-horror? A psychological-horror- spaghetti-western?
Whatever it may be, Dark Canyon activates the projector in the mind's eye, inviting listeners on a cinematic journey through grimy saloons and clouds of smoke, past crooked gallows and weary cactuses before galloping off into the crimson sunset of another adventure. | e hehr
Aquarium Drunkard is powered by its patrons. Keep the servers humming and help us continue doing it by pledging your support via our Patreon page.