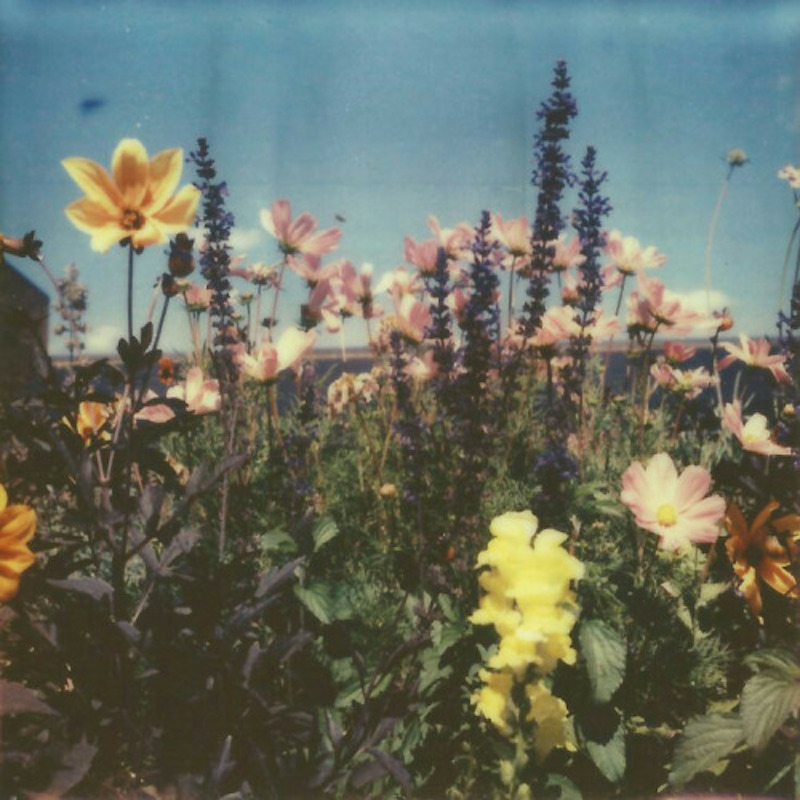 Radio Free Aquarium Drunkard, every third Sunday on dublab. Up first on our four-hour broadcast, Chad DePasquale's New Happy Gathering, drifting between the seasons with folk, country, ambient & rock. Then, Jason P. Woodbury takes over with Range and Basin, with comic book free jazz, avant-western and ecstatic gospels. Then, Tyler Wilcox pops in Doom and Gloom from the Tomb, with a bunch of solo acoustic Takoma School situations—mostly new-ish stuff, but some dips into the past. Then to close, Tom Scharpling of The Best Show presents The Best Drunk Aquarium Show. Tune in Sunday, September 18 from 4-8 PM PST on dublab.
New Happy Gathering with Chad DePasquale: David Darling & The Wulu Bunun, "Ku-Isa Tama Laug" ++ Fleetwood Mac, "What Makes You Think You're The One" ++ Bridget St John, "Some Kind of Beautiful" ++ Sanullim, "Likely Late Summer" ++ Blondie, "The Disco Song (1974 Session)" ++ Allah-Las, "Houston" ++ Phil Cook, "Bicycle Kids" ++ Group Listening, "Y Cwsg" ++ Sam Wilkes & Jacob Mann, "Siri, How Do I Know If I Have Commitment Issues" ++ Ernest Hood, "Bedroom of the Absent Child" ++ Horse Lords, "Mess Mend" ++ Lou Reed, "This Magic Moment" ++ Yo La Tengo, "Shades of Blue" ++ Amen Dunes, "Lilac in Hand" ++ Fleetwood Mac, "Walk A Thin Line (Demo)" ++ Misha Panfilov, "Baltica Calls Me" ++ Chris Darrow, "Take Good Care of Yourself"
Range and Basin with Jason P. Woodbury: Michael Krassner & The Basineers, "Theme From Range and Basin" ++ Gloria de Oliverira and Dean Hurley, "All Flowers in Time" ++ Crieslol, "Misery Train" ++ Belbury Poly, "Wildspot" ++ Pink Mountaintops, "Nikki Go Sudden" ++ Ikue Mori with Robert Quine and Marc Ribot, "El Dorado" ++ Michael Nesmith, "Tomorrow and Me" (Live) ++ Brian Harnetty, "A Feast of Liberation" ++ Yves Jarvis, "On the Line" ++ June McDoom, "Stone After Stone" ++ D.R. Hooker, "The Bible" ++ Gregg Bendian, "Primorial Ink" (Featuring Jack Kirby) ++  Sun Ra Arkestra, "Chopin" ++ Joyce Street, "Backstreets of Your City" 
Doom and Gloom From The Tomb with Tyler Wilcox: Matthew Rolin, "Fourth Street" ++ Moon Bros, "Honeysuckle Rose III" ++ Jack Rose, "C Raga" ++ Marc Emory, "Slow Evening" ++ Ben Chasny, "The Many Face of Stone" ++ Joseph Allred, "Sweetocrn Ramble" ++ Jon Camp, "Beyond Alms" ++ Cameron Knowler, "Old Grimes" ++ Rob Noyes, "Absolutely Still" ++ Russell Potter, "Blue Wind Boy" ++ Kinloch Nelson, " Pearl St." ++ Jeremy Frindel, "Whispers of the Dreaming Tree" ++ Danny Paul Grody, "Clearing" ++ Myriam Gendron, "Not So Deep As a Well" ++ Daniel Bachman, "Amazing Grace"
The Best Drunk Aquarium Show with Tom Scharpling: Dredd Foole and the Din, "Not the Same" ++ Black Mountain, "Wucan" ++ Can, "Outside My Door" ++ Barbara Manning (with Flophouse), "B4 We Go Under" ++ Fleetwood Mac, "Lindsey's Song #3" ++ Elope, "Anyone" ++ Lana Del Rey "Mariner's Apartment Complex" ++ The Monkees "As We Go Along" ++ Destroyer "The Last Song" ++ Blue Oyster Cult, "Then Came the Last Days Of May" ++ Hailu Mergia, "Tche Belew" ++ Pretty Things, "Talkin' About the Good Times" ++ Ty Segall and Mikal Cronin, "Take Up Thy Stethoscope and Walk" ++ King Crimson "Epitaph" ++ Tracy Thorn, "Goodbye Joe" 
For heads, by heads. Aquarium Drunkard is powered by its patrons. Keep the servers humming and help us continue doing it by pledging your support via our Patreon page.