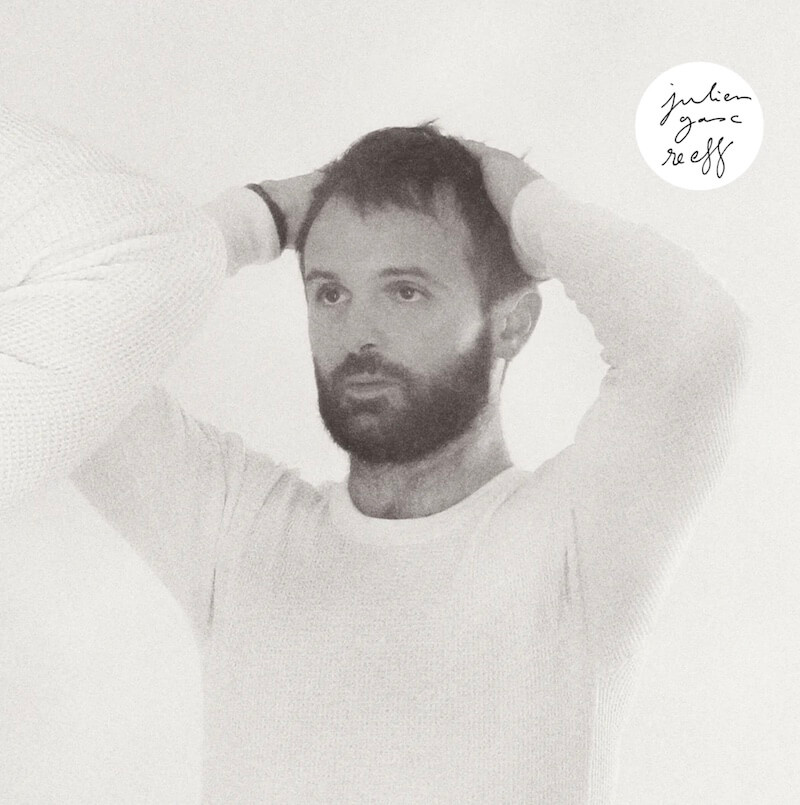 Over the past fifteen years, in addition to his solo career, Julien Gasc made brief stints in Stereolab and Hyperclean. Most notably, though, Gasc has been a core member of Aquaserge, a French outfit that walks a fine line between psychedelic grooves and avant, Henry Cow-like tangents. On his own, Gasc creates pop songs, classifiably.
Straying from the experimental meditations of Aquaserge but also keeping them within reach, Gasc has slowly approached his own style of tight and streamlined songwriting. Following Kiss Me, You Fool!, a groove-laden record with beautiful psychedelic moments, Gasc's last album L'Appel De La Forêt granted more of an open space to nuanced melodic turns. On Re Eff, Gasc drifts even further from Aquaserge's sound, embracing an intimate, singer-songwriter feel.
Written on and for piano, the light accompaniment of Gasc's arrangements follow the lead of his confident, eclipsing chord movement and defined lead vocals. However bare bones it may be, the accompaniment is always on point. When they appear, the drums are tight and the guitars fill pockets with bursts of texture and warm color. Backing keys complement with the same creamy and tantalizing color present in his past records. The backing vocals, which do make it on nearly every track, emphasize and alleviate harmonic tension throughout.
The verse on the second track "La voyance" volleys an inviting vocal melody and piano counter-melody with guitar fills that resemble the flirtatious lilt of "Brandy (You're a Fine Girl)." With a slightly funky drumbeat accented by the hi-hat pushing the song forward, lead single "Amour velours" is dressed with easy, gliding guitars and punctuated by a chorus with a hypnotic hook, pairing the relaxed vocals of Julien and Livvy O'Hagan with a nimble piano line.
"Rosario Bléfari," "À Travers Le Regard De l'Indienne," and "Re Eff," the album's three shortest and sparsest songs, sit in the middle of the set. Left with little distraction, you sense the heft and natural movement of Gasc's songwriting on these stripped-down tracks. Closer "Ce Soir Les Bouteilles Dansent" might be the most mesmerizing of the sparser songs on Re Eff. Entering with piano, airy pedal steel guitar, and gentle backing vocals, Gasc leads you into a fragile melody contrasted by responsive piano. With an open-structure, the song is tied together by a knot of tension, the pedal steel reprised with a cinematic sweep and the piano left feeling desolate. 
At his most exposed on Re Eff, Gasc's gift of crafting effective yet uncomplicated melodies and arrangements is apparent. Naturally simple with riddle-like phrasing, his songs are precise and enticing. With Re Eff, Gasc continues his case as one of the more compelling songwriters around. | i forsythe
Aquarium Drunkard is powered by its patrons. Keep the servers humming and help us continue doing it by pledging your support via our Patreon page.