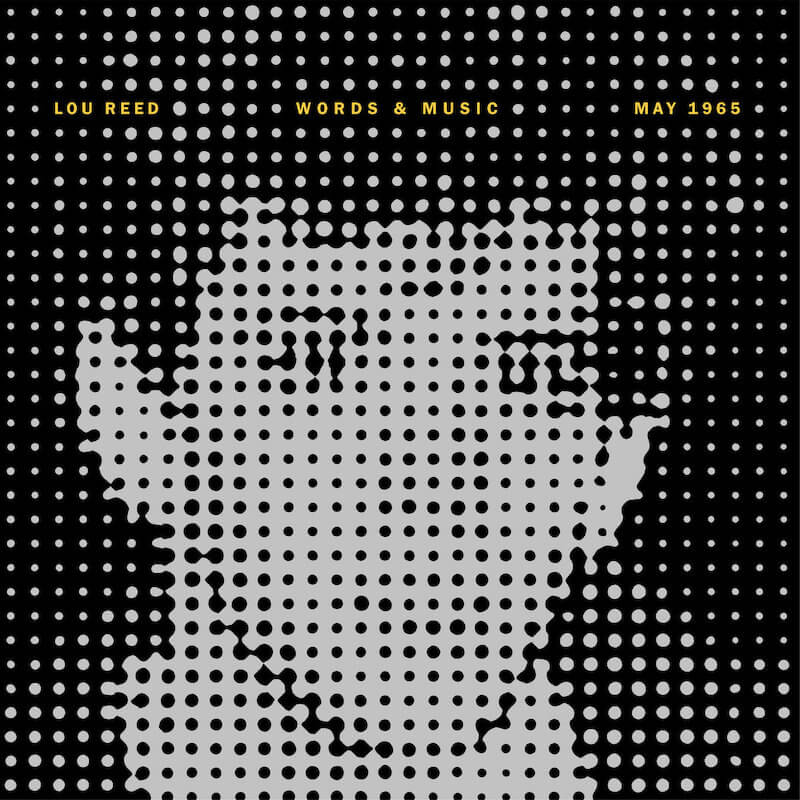 Listening to this phenomenal collection of Velvet Underground prehistory, it's fairly mind-boggling how fast Lou Reed and John Cale moved in the earliest stages of their creative partnership. Less than a year after these acoustic demos were made, the pair were in the studio recording the epochal Velvet Underground & Nico — an LP whose reverberations are still being felt today.
Standing on its own, Words & Music, May 1965 might not sound like a precursor to a musical revolution. In fact, it's charmingly low-key, with Reed and Cale harmonizing sweetly, stumbling over lyrics, goofing around — a valuable companion piece to the Ludlow Street sessions taped with guitarist Sterling Morrison a few months later and included as the first disc on 1995's Peel Slowly and See set.
Some songs here are fairly lightweight, in keeping with Reed's Pickwick City label gig — "We just churned out these rip-off albums," he later remembered. They're pretty cool for throwaways, though; with a few added feedback shrieks, "Buzz Buzz Buzz" could be an early run-through of "Run Run Run" and "The Buttercup Song" (AKA "Never Get Emotionally Involved With A Man, Woman, Beast or Child") is a hilarious novelty number worthy of the Fugs. And even though he'd soon disavow the influence, Bob Dylan looms large here, with "Men of Good Fortune" (a different tune than the one that would appear on Berlin) and the harmonica blasts of "Walk Alone" showing that Lou had likely worn out his copy of Freewheelin'.
And then there are signs of Reed's burgeoning genius with two towering masterpieces: "I'm Waiting For The Man" and "Heroin," both dispatched here in country-folk style, not to mention a rough draft of "Pale Blue Eyes" (beautiful and fragile but marred slightly by a later-discarded verse in which Reed hopes the object of his affection gets hit in the head). The songs haven't reached their iconic forms yet — far from it. But again, it's fascinating to eavesdrop on these works-in-progress, history in the making.
One of the major pleasures of this session is simply hearing what Cale heard when he first encountered Lou — this weirdo songwriter from Long Island. The fact that Cale would sculpt the ambitious, still-thrilling soundscapes of the first VU album out of these extremely raw materials demonstrates another kind of genius: an ability to recognize something amazing and unique, even in its most nascent form. Words & Music is credited to Reed, but it's just as important a chapter in Cale's story as well. Ultimately, this necessary set is a tribute to the wonders of happenstance. That these two oddballs from different worlds somehow found each other and managed (for a short time) to create such powerful art together was incredibly unlikely. But we're all better off because of it. | t wilcox
Only the good shit. Aquarium Drunkard is powered by our patrons. Keep the servers humming and help us continue doing it by pledging your support via our Patreon page.