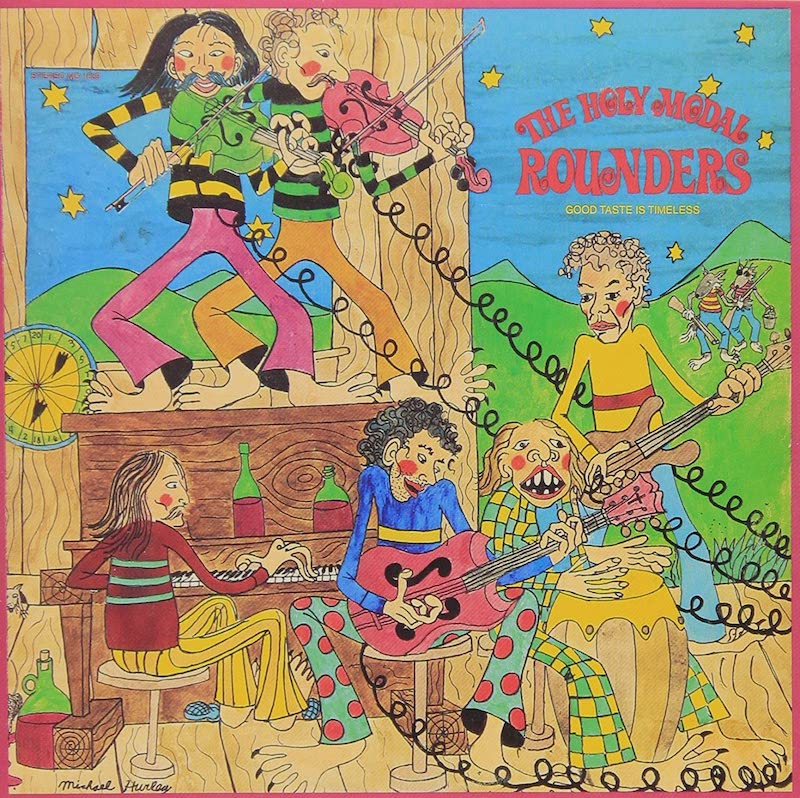 Following the mind-altering fuck-folk of Indian War Whoop and The Moray Eels Eat The Holy Modal Rounders, Peter Stampfel and Steve Weber reined in their psychic troubadour ambitions and embraced melody once more. 1971's Good Taste is Timeless finds an expanded Rounders digging into the annals of American goodtime music for inspiration. That is, until we near the end of the first side. As the band tiptoes into "Spring of '65" there is a familiar cadence in the delivery—this time from across the North Atlantic.
The lyrical content keeps the whimsy that presides over the rest of the record, but the barroom antics are toned down for a more pub-fitting affair. "Spring of '65" finds the Rounders partaking in a full-on sonic impersonation of Fairport Convention. The Dave Mattacks jaunt is present, along with Richard Thompson's intentional intonation bends. Replace Swarbrick's sawed fiddle with Robin Remaily's mandolin cascades and the idea is fully fleshed. As typical for the Anglo-rock epic, the tune swirls and builds over a couple chords before suddenly collapsing into itself and unleashing the kinetic whirlwind that the band has been building up. With a proclamation of twin fiddle, electric guitar, and even more mandolin, the proficiency of this newest incarnation of The Holy Modal Rounders is clear. And if anyone is capable of taking excessive whiskey consumption to level of folk epic, The Rounders are the ones for the job. | j rooney
For Heads, by heads. Aquarium Drunkard is powered by its patrons. Keep the servers humming and help us continue doing it by pledging your support via our Patreon page.