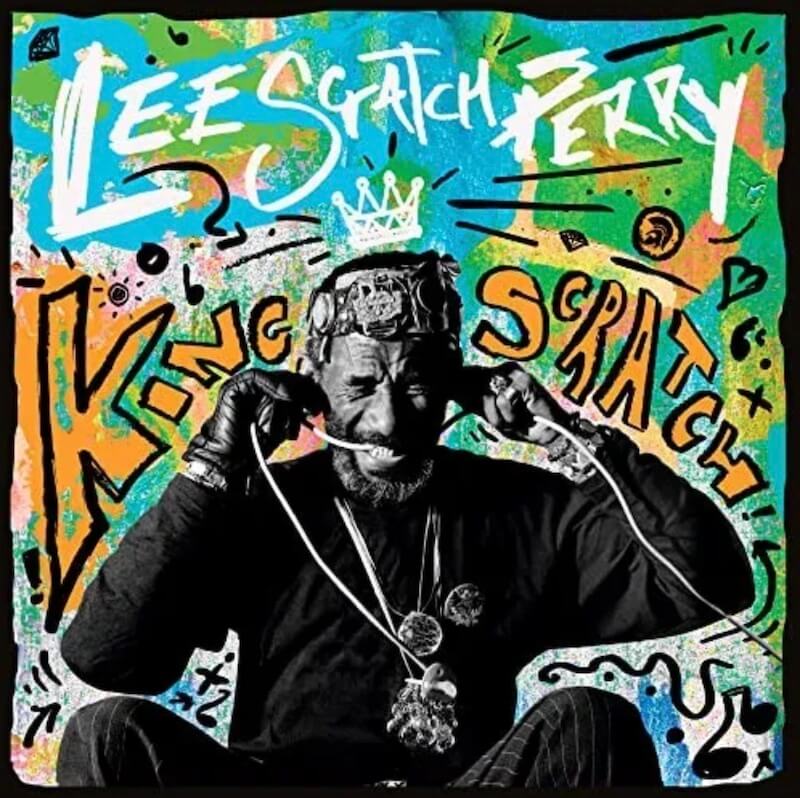 A year after Lee Perry's passing, King Scratch: Musical Masterpieces from the Upsetter Ark-ive gathers 40 top-shelf Upsetter productions that serve as an ideal introduction to Perry's sublimely bizarre oeuvre for the uninitiated, or an immaculately curated retrospective for the already enlightened.
The opening "People Funny Boy" is the song that established Perry as one of reggae's great innovators, not to mention its holy fool. The sound of a wailing infant blares over a bouncing riddim while Perry slings barbed sing-song rhymes at his former boss, producer Joe Gibbs. It's this mix of innovation, novelty, and uncompromising truth that runs throughout everything Perry ever did. If he'd only recorded the early hits included here, he'd still have a tidy legacy as a mastermind producer for the infectious, loping chug of "Return of Django" and early, message-inflected cuts like Junior Byles' "Beat Down Babylon" and "Place Called Africa."
 With the construction of his famed Black Ark studio in 1973, Perry entered a new era of creativity that came to define roots reggae, pioneer dub, and help galvanize the UK punk scene. Located in his back yard, the Black Ark was equal parts altar and laboratory, a wellspring of the dark, tripping riddims that became synonymous with Perry's legend and mythos. The shift is clear on the surreal "Bucky Skank," a hypnotic dub infused with Scratch's off-kilter toasting that Brian Eno (an early dub evangelist) once hailed as one of Perry's most extreme experiments, going so far as to play it for a gaggle or disoriented and dismissive music journalists.
From there we're treated to Black Ark mainstays Junior Murvin, The Congos, The Heptones, and Max Romeo, but all with a slight twist. Here, Romeo's "Chase the Devil" is spliced with Perry's "Disco Devil" mix, a dub symphony so heavy and dense it envelops you in a fog of mischievous sonic delirium. But there's plenty to discover amid the usual suspects, like spooky murk of "Bushweed and Corntrash," and Susan Cadogan's "Do It Baby (Nice and Easy)," a bit of sultry bedroom funk a-la-Upsetter.  
While there's no shortage of stellar Perry anthologies, it's no easy feat to represent his unwieldy genius of in any sort of comprehensive sense. Compiled by Perry's biographer, David Katz, King Scratch goes a long way toward being definitive, even with the omission of Perry's foundational collaborations with the Wailers. That's not what this collection is about. King Scratch captures the most elusive and essential piece of the puzzle: the spirit that coursed through Lee Perry. That spirit is still very much alive in the music, v-ital as ever, continuing to defy any semblance of convention, expectation, or logic, still channeling those ethereal frequencies beyond the realm of earthly perception. | j annis
Only the good shit. Aquarium Drunkard is powered by our patrons. Keep the servers humming and help us continue doing it by pledging your support via our Patreon page.