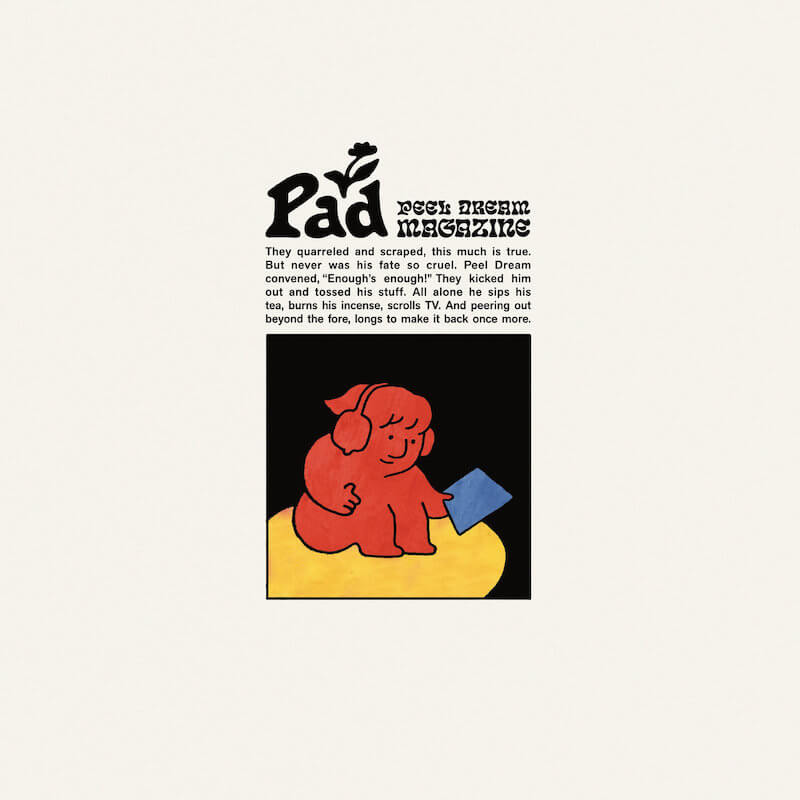 The intricately naive Pad, by Peel Dream Magazine, consolidates the trend of child-like baroque pop that one can find coalescing, for example, with recent works by Vinyl Williams or Healing Potpourri. Airy, soft, circular floating melodies making a mishmash from the best sounding pop of the 1960s. In this sense, Pad tries to solve the same dilemma of the pop music that influences it: how does one follow a recipe for composition without becoming formulaic? How can we carefully engineer simplicity; forge, out of patterns of predictability, some original and compelling songs?
With Pad, the answer lies within the ingenious little refrains of synth, which form a homogeneous blanket that continually pours over the arrangements of bells, drums, and nostalgic vocals. In its most narcotic moments of droning n' drifting, the record might feel hyper-tranquil — dizzyingly light — but in its most structured and adventurous it is the library music soundtrack for the best summer of our lives. It's the score of a TV ad for the department of tourism of an imaginary lake town. | r moraes
Aquarium Drunkard is powered by our patrons. Keep the servers humming and help us continue doing it by pledging your support via our Patreon page.