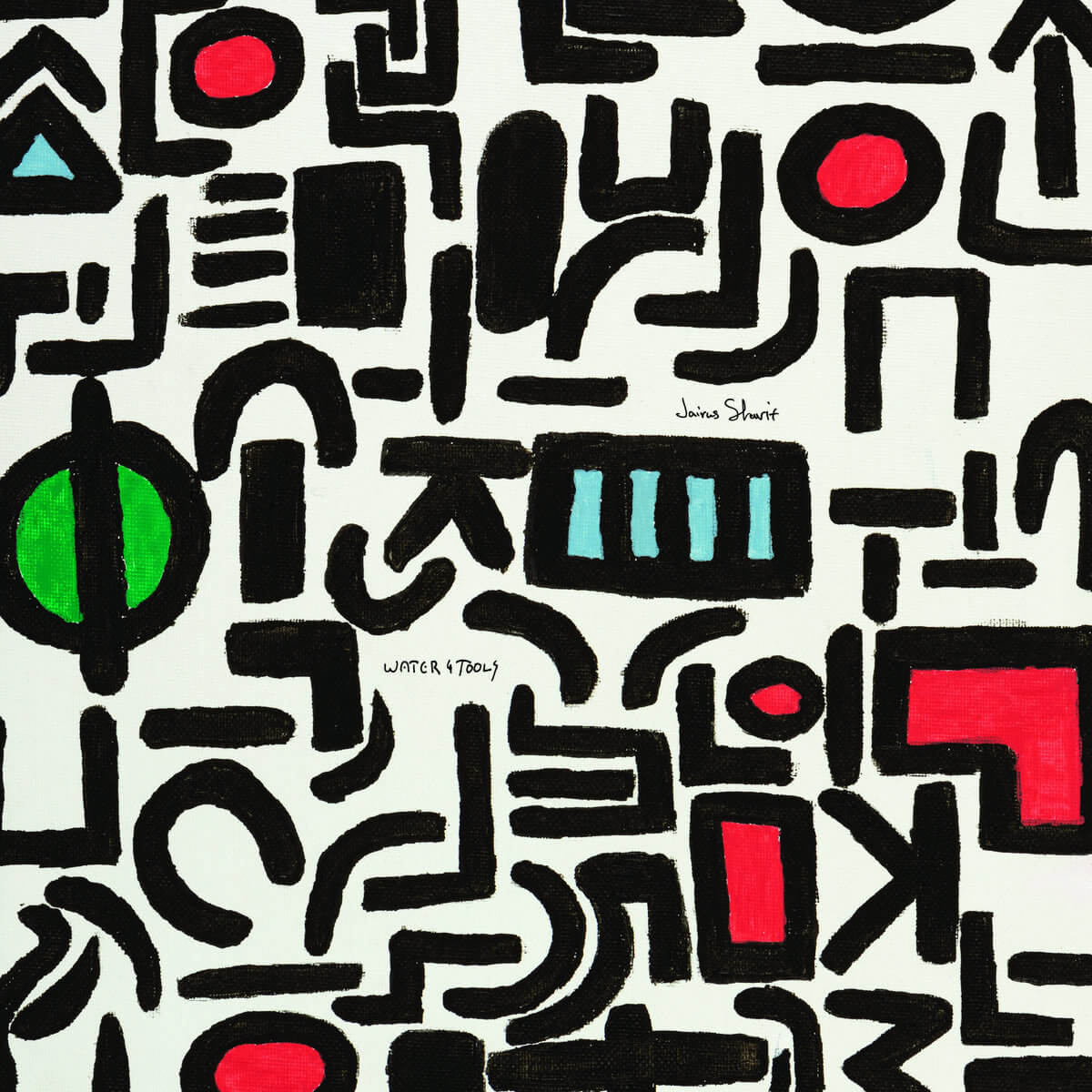 There's a moment halfway through "Humility," the opening track on Jairus Sharif's Water and Tools, that sounds like the skies opening up. Where harsh, metallic ripples of cold electronic synths were rumbling, the renegade, proclamatory exaltation of Sharif's saxophone suddenly takes on a warmer, less defiant tone. And the backdrop, too—bright, wooly synths and avian chirps—feels like the arrival of spring as Sharif's horn elevates with undulating keys—the music pure, joyous, and untethered.
This practice of give and take—the sustained tension and release between free jazz exuberance and industrial drone—feels very much at the core of the Calgary-based composer and multi-instrumentalist's latest effort. Sharif's been conjuring one-man séances, at least publicly, since the pandemic summer—releasing four albums under the Q4DB moniker in 2020 and the first album under his own name, Mega Optics, in 2021. But Water and Tools, out this week on Telephone Explosion Records, feels like his boldest statement yet, the culmination of what he's been working towards these past two years.
Though aided by Maxmilian Turnbull of Badge Epoque Ensemble, Sharif is by and large a one-man band, playing sax and a well-armed cohort of other instruments (one Q4DB release lists alto saxophone, drums & percussion, keyboard, flute & whistle, bell lyre, angklung, sampler, field recordings, and "small instruments"). His sound is radical and reaches out with spiritual resonance and sonic abandon. His exuberant sax has a relentless nocturnal energy, screeching and skronking against droning basslines, pounding percussion, earth-side encounters, and expanses of alien synth. The music, unflinching, jumps from psychedelic passages and moments of classical romanticism to drilling noise and metallic Lynchian discord. Across shuddering rumbles of cold-wave clang, a terrain Sharif calls "future blues," his horn rages on.
Sharif's bio reads: "Really just starting to communicate," and as a voice at the record's conclusion reflects, "More understanding, more everything." Bring it on. | c depasquale
Aquarium Drunkard is powered by our patrons. Keep the servers humming and help us continue doing it by pledging your support via our Patreon page. Only the good shit.