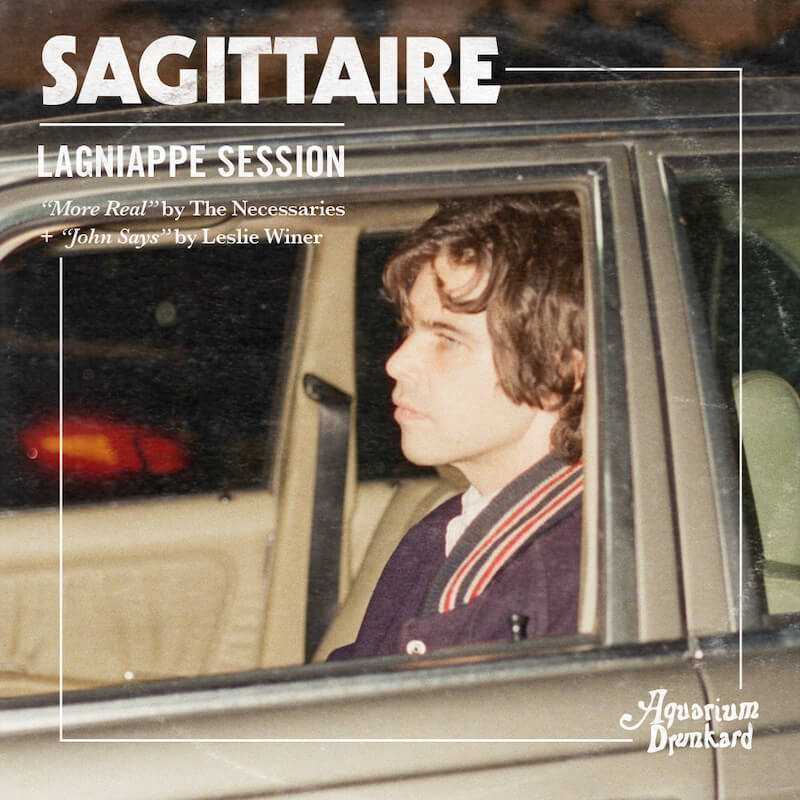 Lagniappe (la ·gniappe) noun 'lan-ˌyap,' — 1. An extra or unexpected gift or benefit. 2. Something given or obtained as a gratuity or bonus.
Back in May, Sagittaire's debut album was reissued on vinyl by Org Music and Aquarium Drunkard. I've been a fan of the melancholy pop songs written by LA's Ivan Mairesse since they first landed in my inbox in 2020, and his Lovely Music LP deserves a second life. Fusing ornate arrangements with Fripp & Eno-esque guitar tones and a hushed, tender vocal delivery, Mairesse's understated melodies squirm their way into your brain and stay there like a friend that you don't mind crashing on the couch.

For his first Lagniappe Session, the musician who named his debut album after Robert Ashley's record label surprised no one by selecting a pair of deep cuts to reinterpret. The Necessaries' "More Real" receives a dubby deconstruction with Mairesse stepping in for Arthur Russell, while his cover of Leslie Winer's "John Says" is a welcome introduction to the musician and poet called "The Godmother of Trip Hop" by John Peel. Read on for Mairesse's take on his wonderfully obscure song selections. | j locke
Sagittaire :: More Real (The Necessaries)
The Necessaries were a new-wave band whose rotating members included Ernie Brooks and Arthur Russell. Russell wrote and sang lead vocals on a handful of their songs, including this one. I think 'More Real' holds up as one of the most memorable pieces of music from his wide-ranging catalog. I was struggling to figure out how I wanted to approach the cover, and I was encouraged by my collaborators Jessica Espeleta and Nic Hessler to do more of a deconstructed version of the song. So, we arranged it in a more open-ended style, similar to what Adrian Sherwood would have done on one of his earlier productions.
Sagittaire :: John Says ( Leslie Winer)
It was the music video for Leslie Winer's early 90s track "John Says" that initially drew me to her songs. The tone of the voice and how it blended into the backing track surprised me, and the combination of her delivery, on-screen look, and production choices defied categorization. Like Arthur Russell, her output was not widely embraced immediately, possibly because it was so forward-looking. I continue to revisit her work and share it with others whenever I get the chance.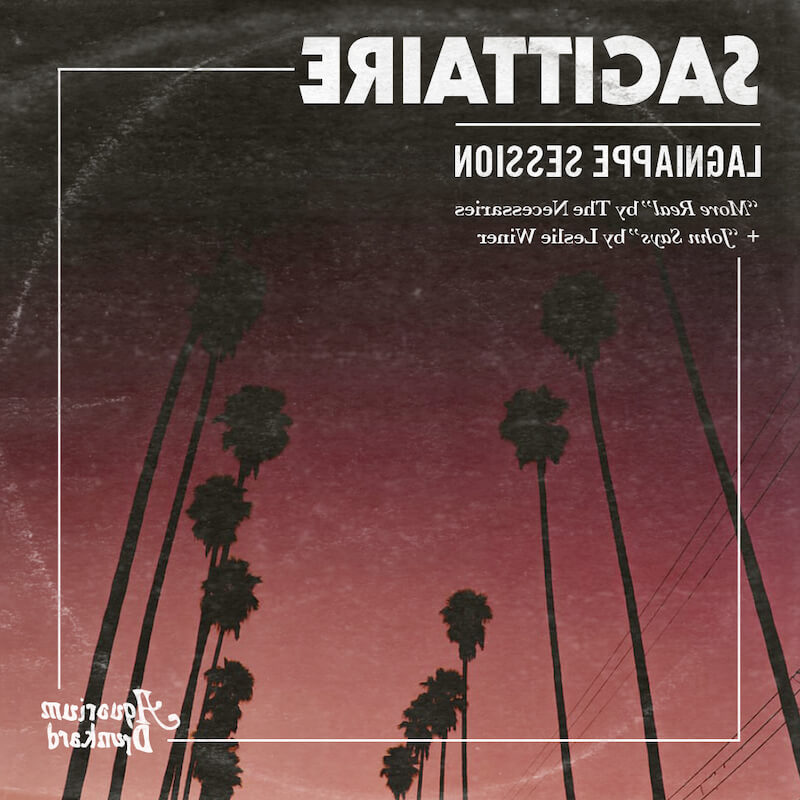 Credits: Ivan Mairesse : vocals, percussion, guitar | Nic Hessler: guitars, drum programming and arranging, mixing | Jessica Espeleta: bass guitar | Alex Degroot: mixing and mastering | Photo: Thomas Woodward
Lagniappe Sessions Archives / imagery via d norsen
For heads, by heads. Aquarium Drunkard is powered by its patrons. Keep the servers humming and help us continue doing it by pledging your support via our Patreon page.