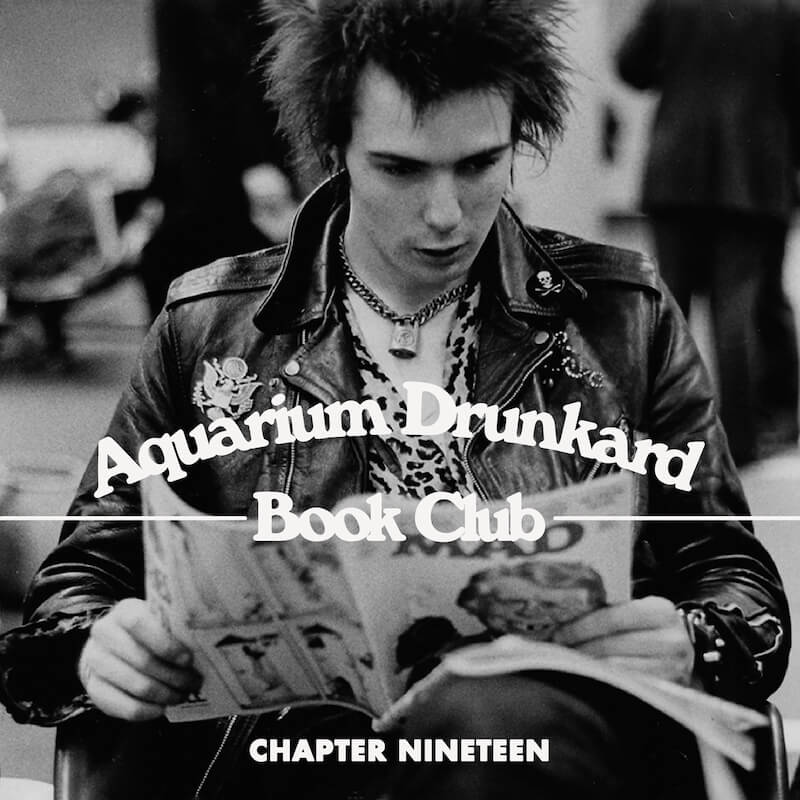 Welcome back to the stacks. It's Aquarium Drunkard's Book Club, our monthly gathering of recent (or not so recent) recommended reading. This month: Galaxie 500, the punk dramas of Kid Congo Powers, Cosey Fanni Tutti's cross generational epic Re-Sisters, the Zen poetics of Philip Whalen, and horror comics from Jack "The King" Kirby. Your librarians this edition are Tyler Wilcox, Jarrod Annis, and Jason P. Woodbury.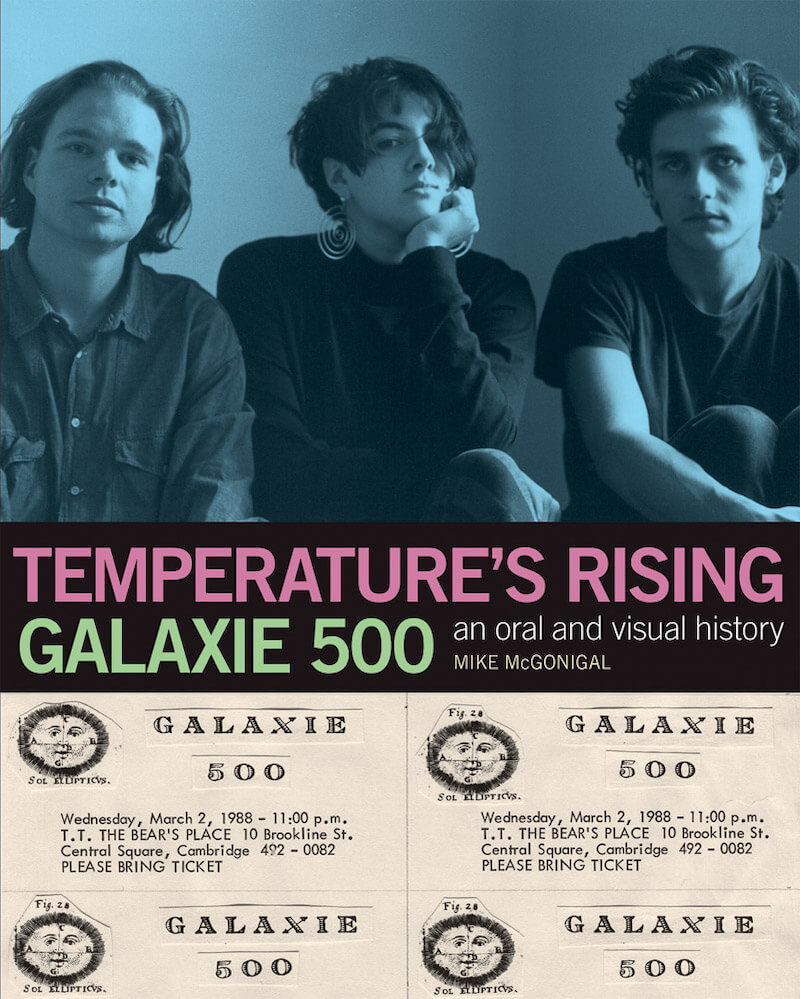 Temperature's Rising: Galaxie 500, An Oral And Visual History, Mike McGonigal: First published back in 2012, this beautiful book had recently fallen out of print and had begun to fetch absurd prices on the second-hand market. Fortunately, there's a fresh printing out now. It's an essential read for any and all Galaxie 500 fans, featuring a detailed telling of the group's all-too-brief lifespan. With Dean Wareham, Damon Krukowski and Naomi Yang all participating alongside various associates, it's a bittersweet tale of youthful creativity, the indie scene of the late 1980s and early 1990s, and the fading flowers of friendship. The band didn't last long — and don't hold your breath for a reunion — but the music remains as powerful as ever. Temperature's Rising is far from a mass of text, however. Galaxie 500's visual side, mostly devised by Yang, is well-represented here through a wide selection of ephemera that evokes a bewitching sense of nostalgia and wonder for those long-gone days.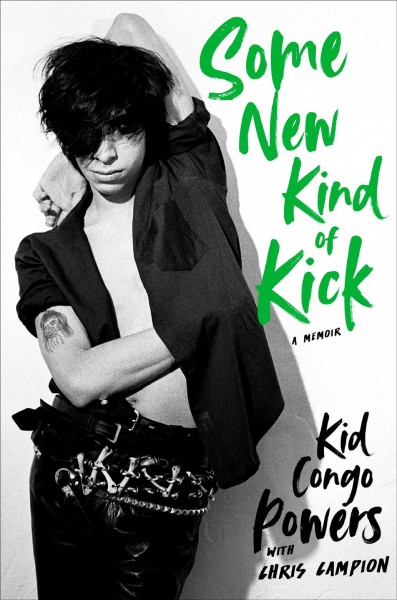 Some New Kind of Kick: A Memoir, Kid Congo Powers with Chris Campion: With his new memoir Some New Kind of Kick punk raconteur Kid Congo Powers—joined by British writer Chris Campion—spins a dreamlike narrative that maintains a kind of spiritual innocence even as it wades into a sea of rock & roll action, back alley sex, and drugged glory. Documenting Kid's youth as a Mexican-American in La Puente, California, his coming out at the tender age of 15, and his years playing dangerous rock music in bands like The Gun Club, The Cramps, and Nick Cave's Bad Seeds, the book functions as both a thrill ride and a deep examination of outsider ethos. Like Powers' guitar playing, it rattles and jolts with a sweet energy that never lets up, even in elegiac moments that reflect on the losses that powerfully informed Kid's life, including the death of his cousin Thersea and his confidant and Gun Club bandmate Jeffrey Lee Pierce. At the core of the book is Kid's love and devotion to the music and musicians that made him feel most alive, including David Bowie, Sparks, Pharoah Sanders, and The Ramones—"the smartest, dumbest rock 'n' roll band there ever was." A life in music requires devotion and sacrifice—like when Poison Ivy of The Cramps demands he ritualistically chop a finger off to join the group, an offer he strongly considers but thankfully doesn't have to go through with—and Kid spends much of the book illustrating how that commitment led him into adventures all over the world, and eventually, to sobriety. Writing of Pierce as his alter ego, Kid notes: "This was the thread running through all the art, music, literature, and culture we discovered and obsessed over together: the darkness and the light, the merging of the two to make a full spectrum of emotion and experience." Some New Kind of Kick finds resonance in the glow and the shadow. On its pages and its its stories, tinged with a brushes with the spirit realm, the '70s and '80s come alive as a time of possibility, inspiration, and spectral romance.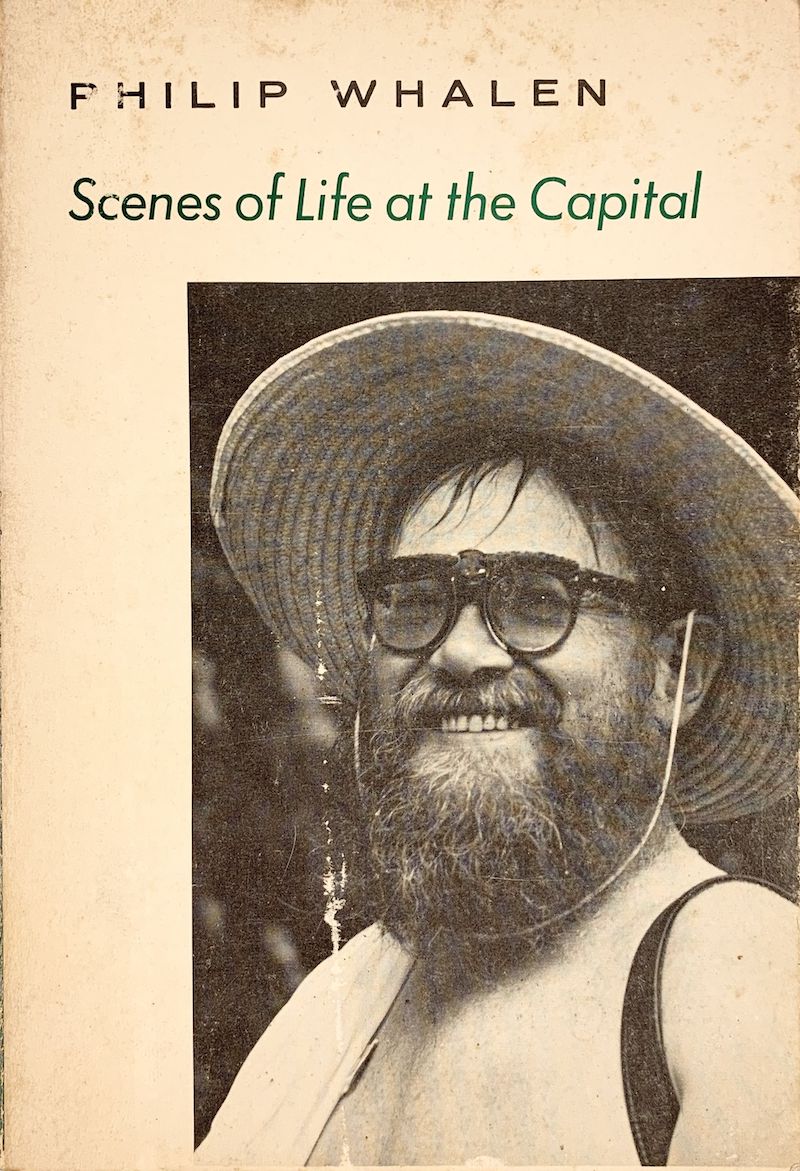 Scenes of Life at the Capital, Philip Whalen: Originally written between 1969-1971 amid the temples of Kyoto, Philip Whalen's Scenes of Life at the Capital could've just as easily been written yesterday. It's a book-length poem that peers out the back door of the poet's consciousness, observing the distant American mind hopped up on on war, capitalism, and political quagmire threatening to compromise the heart of life itself. Depending on who you talk to, Whalen is tends to be a footnote in Beat history for his participation in the famed Six Gallery reading that allegedly touched off the Beat movement, or one of the hidden gems of New American poetics. I tend to go with the latter, and there's no greater proof than Scenes of Life at the Capital, which Wave books has graciously brought back into print. Whalen had a style all his own that went far beyond mere literary association and friendships with the likes of like Allen Ginsburg (who the book is dedicated to) or his old college pal, Gary Snyder. Scenes of Life at the Capital finds Whalen in full flower, blasting away on every cylinder—a tender rascal of wry humor and a prismatic Zen-laced wit, who is ultimately hopeful for a transformation of consciousness that still, somehow, seems possible.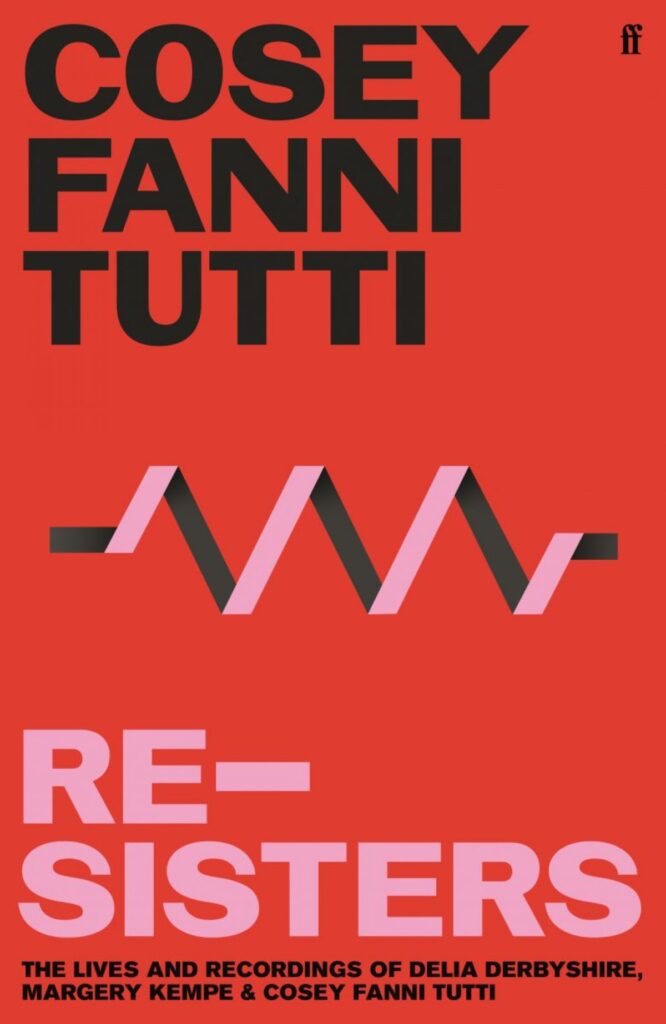 Re-Sisters, Cosey Fanni Tutti: Following up 2017's Art Sex Music, Cosey Fanni Tutti's Re-Sisters is a remarkable art project of synthesis and empathetic imagination. Subtitled The Lives And Recordings of Delia Derbyshire, Margery Kempe & Cosey Fanni Tutti, the book finds Tutti weaving elements of personal memoir into a biography of early electronic figure Delia Derbyshire, whose pioneering work for the BBC Radiophonic Workshop and Doctor Who informed generations of musicians to come—eventually leading to the vibrant electronic music field in which Tutti worked with the avant-garde band Throbbing Gristle and her duo with Chris Carter, Chris and Cosey. Additionally, Tutti explores the life of the 15th century English mystic Christian Margery Kempe, author of the first autobiography. Via personal narrative and vivid historical depictions, Tutti unpacks the process of burn out and various injustices—such as how Derbyshire's contributions to electronic music were discounted and uncredited; "They thought I was just working with funny noises," Delia noted—and explores particular restrictions placed on the three creators as women. Still, "This book is not simply about the likening of one person's life to another's," Tutti writes in her author's note. "It's about individualism. What we choose to 'say,' and why and how, and when other less troublesome option are available to us, why we seek out alternatives ways of living and expressing ourselves despite the difficulties." The book also arrives alongside Delia Derbyshire: The Myths And The Legendary Tapes, Tutti's soundtrack to Caroline Catz' 2020 film of the same name.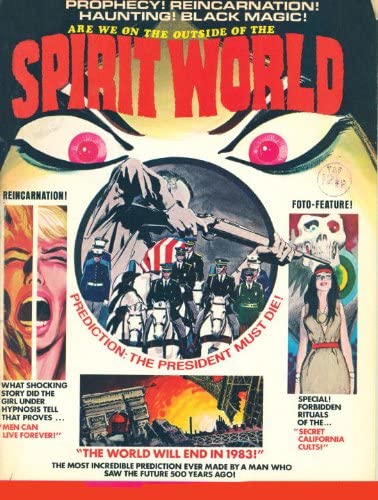 Spirit World, Jack Kirby: Prophesy! Reincarnation! Haunting! Black Magic! Though Jack "The King" Kirby is rightly remembered for his oracular superhero visions, this tidy collection combines the lone issue of his 1971 horror magazine for DC Spirit World with work from Forbidden Tales of Dark Mansion and Weird Mystery Tales to create a genuine spooky season treat from Jolly Jack. Of special interest are the fumetti or photocomic stories The "President Must Die" and "Children Of The Flaming Wheel," which offers a look at the "bizarre rituals" of a California UFO cult. Worth tracking down even in digital form.
Keep reading. Aquarium Drunkard is powered by its patrons. Keep the servers humming and help us continue doing it by pledging your support via our Patreon page. For heads, by heads.