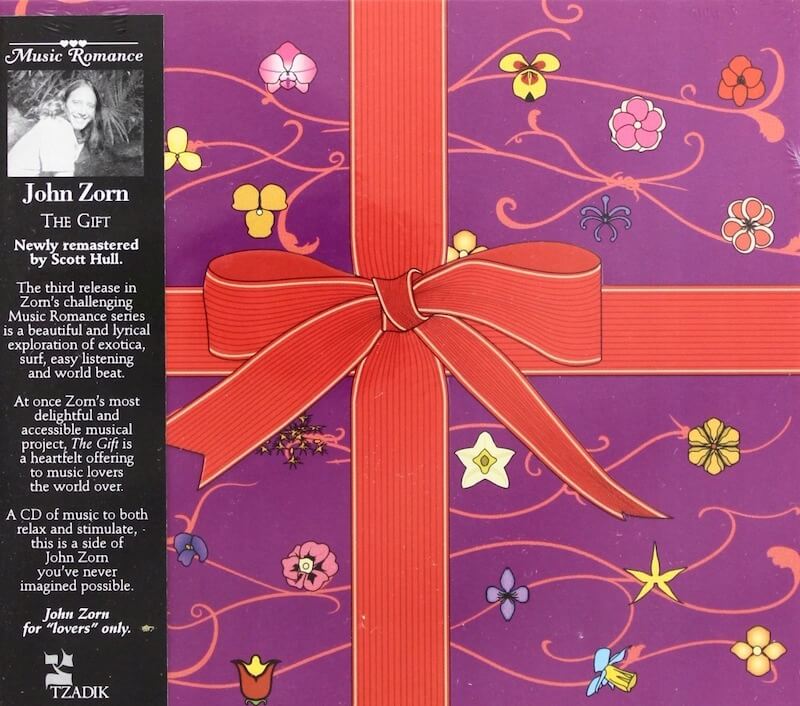 Anyone who's spent time with Numero Group's extraordinary 2018 compilation Technicolor Paradise knows that the genre known as exotica stands just next door to a number of considerably better respected musical forms. Speed up that reverbed guitar and you've got surf. Slow it down and you're in the spaghetti western territory of Ennio Morricone. With a good deal more distortion and chops, you'll be at spitting distance from acid rock. With a fleshed out jazz instrumentation and an expanded improvisational element and you're not too far from the early Sun Ra. And lately, the great Estonian composer and musician Misha Panfilov has been turning stray exotica melodies into an unbearably wistful and dreamy brand of post-rock. There is something about exotica's corniness, its ludicrous orientalism, it's gee-whiz sublimations of the horrors of the Pacific war that a certain strain of musical genius cannot resist trying to redeem. Just as its cultural sibling, the tiki bar, made rum—the Atlantic spirit par excellence—somehow central to an imagined Polynesia, exotica pitched a certain kind of west coast movie studio light jazz as the true sound of an unknown global south. But this is what made exotica so compellingly American: it was absolutely brazen in its artificiality.
Perhaps this is what drew the American avant-garde saxophonist, composer and impresario John Zorn to it. Zorn is technically a baby boomer, but his music has always exhibited a kind of junk-brained Gen X sensibility (in this, he might be usefully compared to his younger contemporary Quentin Tarantino) that reveres trash and revels in artifice. People forget that before his kabbalistic turn in the 1990s (and the occult syncretism that now festoons his work), John Zorn was one of the great irreverents of American music: the downtown jazzbo who dabbled in grindcore and cartoon music, birdcalls and chance operations. Nothing was true; everything was permitted. Perhaps it was fortunate that Zorn did not come to exotica until after his turn toward what he called 'radical Jewish culture' made him less of a wiseass. Instead of simply hanging a lampshade on an already kitschy proposition, Zorn decides to do something truly radical: he takes this music seriously.
As is true of practically every John Zorn project ever, The Gift benefits enormously from Zorn's absolute murderers' row of session players. Marc Ribot's shimmering vibrato-drenched guitar steals the show just about every time. Ribot's sound is vaguely reminiscent of the dreamy Hawaiian steel guitar that automatically conveys island living, but it also channels a seamy desert noir vibe which suggests trouble in paradise. Percussionists Joey Baron and Cyro Baptista do justice to exotica's Latin pretensions, wringing an extraordinary amount of rhythmic color out of a music that abstemiously refused to swing. Similarly, Jamie Saft's organs are always bright but never quite go to church.
The first two tracks, "Makahaa" and "The Quiet Surf," play it relatively straight, but it is the Eastern-tinged third cut, "Samarkan," featuring Ned Rothernberg's haunted shakuhachi, that suggests a headier brew. The feast of percussive gongs, bells, and rainsticks in the lovely "Train to Thiensan," mimicking birds and whistles and slow-moving locomotives, recalls the goofy sound effects that exotica traditionally employed to conjure jungle locales. Trevor Dunn's prowling bassline and Saft's Wurlitzer almost turn the bluesy and perfectly titled "Snake Catcher" into something like slow-motion funk. The achingly beautiful "Mao's Moon" sounds less like exotica than the jazz ballad platter you'd put you as your space-age lounge party wound down: with a string section and Saft on piano, Masada trumpeter and bassist Dave Douglass and Greg Cohen create a wartime-radio golden oldie out of thin air. Douglass's playing is especially heartbreaking here. With Mike Patton's phantasmal vocalizations and Zorn himself on piano and theremin, "Bridge to the Beyond" articulates what the entire genre of exotica suppressed: the sheer, nullifying terror of the new American world order in the atomic age. After this, the opening track "Makahaa" returns, faster and snakier—now fully in Ventures country. The whole world appears to be speeding up.
The Gift is widely considered the prelude to Zorn's winning ensemble The Dreamers (Zorn, Baptista, Barron, Dunn, Ribot and Saft, plus Kenny Wollensen on vibes). Perhaps Zorn's most viscerally enjoyable group since the original Masada quartet, The Dreamers transformed the chamber music ideas of The Gift into the blueprint for a genuinely ripping rock combo, which mixed exotica, surf, library music and jazz into an irresistibly high proof tiki cocktail. The Gift is a serviceable gateway to Zorn's excellent, but somewhat under-studied middle period. Although if you get your hands on the CD, you should take care: the less said about the hentai images on the inner sleeve, the better. As always, don't say you weren't warned. | b sirota
For heads, by heads. Aquarium Drunkard is powered by our patrons. Keep the servers humming and help us continue doing it by pledging your support via our Patreon page.