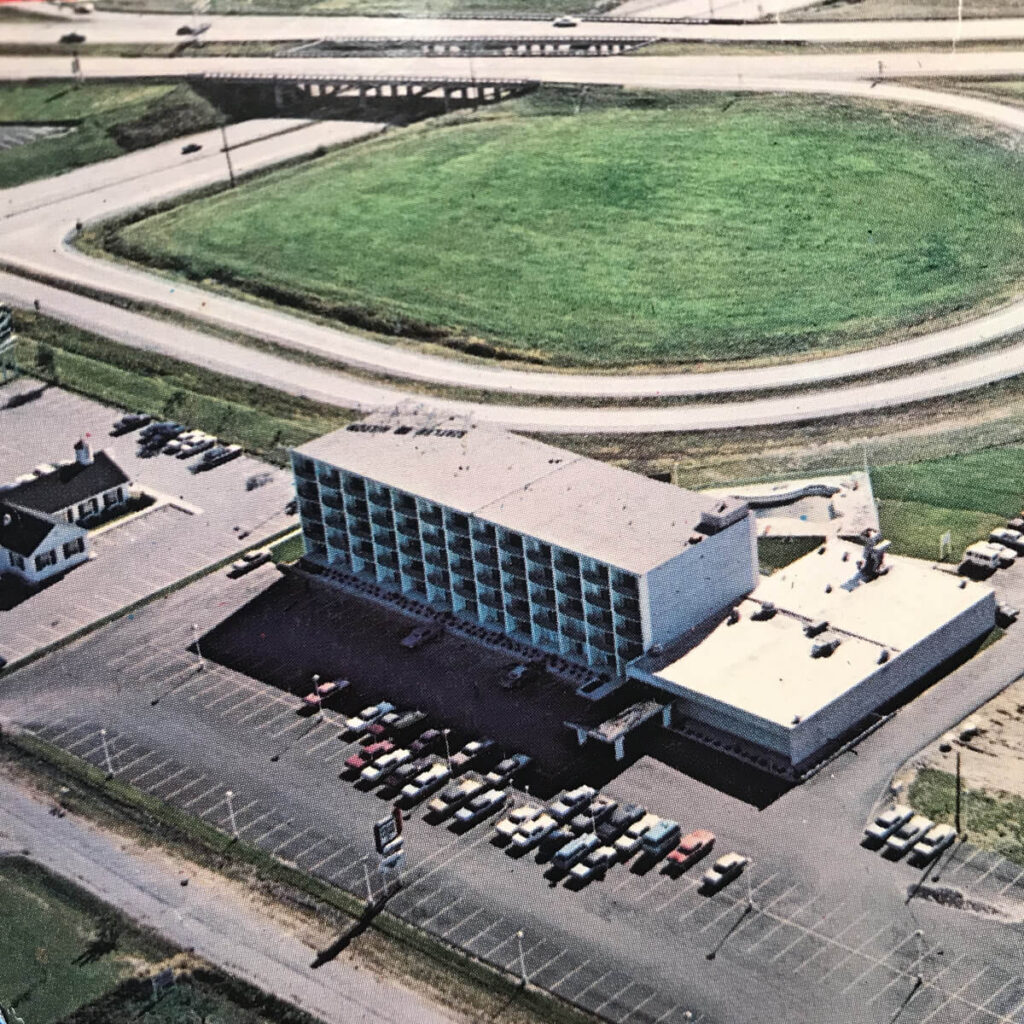 The group chat is, in many cases, where even the mildest ambitions go to die: Impulsive hiking trips, pickup basketball games, and attempted excursions to see if the live NASCAR audience is "really about that life" have all stalled like so much well-meaning legislation in a complicated bicameral government. Count Fling II — a rewarding new album rooted in spacious, richly synthesized Krautrock firmly on the NEU! side of things — as the rare realization of one of these tossed-off schemes.
Assembled primarily to help Ann Arbor-based producer / drummer / modular synth-operator Brad Gowland distract himself from "a psychedelically painful breakup" — as well as the brain-drilling monotony of his work-from-home gig — Fling II is part an attempt to recapture high school musical nostalgia, part bank heist. Gowland set up studio time and invited some childhood friends to fly into Michigan, thus putting an enormous amount of pressure on himself to prepare thoroughly, so as not to risk total embarrassment. He had hoped to get perhaps an A-side and a B-side, but he and his collaborators — guitarist Richard Murphy, keyboardist Adam Narimatsu, and bassist Justin Reed — cranked out a whole album's worth of material over the course of the weekend.
After months of tinkering — Gowland painstakingly remixing and mastering, swapping in takes between tracks like a jam-band collagist — Fling II evolved into its final form: a hypnotically assembled highway record for an impending Midwest winter. While album opener "glint" faithfully runs that aforementioned Krautrock playbook, there are enough detours — the frigid ambience of "mithra" (think Finnish producer Vladislav Delay's tundra techno on muscle relaxants), the murky funk-noir of "warp," the darkly syncopated minimal psych of "weft" — to elevate Fling II above mere retro-fetishism.
"misk" best exemplifies Fling II's daydream grooviness: A repetitious and unshowy drum figure cuts through placid pedal tones and whirling arpeggiations, as various harmonic elements — sinewy reversed leads, chugging guitar, throbbing percussive synths — introduce an ominous but quickly resolved darkness like clouds careening across a sunny sky. It sounds like Wilco covering The Orb's "Little Fluffy Clouds" — it kicks ass. Your group chat could never. | j rainis
Only the good shit. Aquarium Drunkard is powered by our patrons. Keep the servers humming and help us continue doing it by pledging your support via our Patreon page.