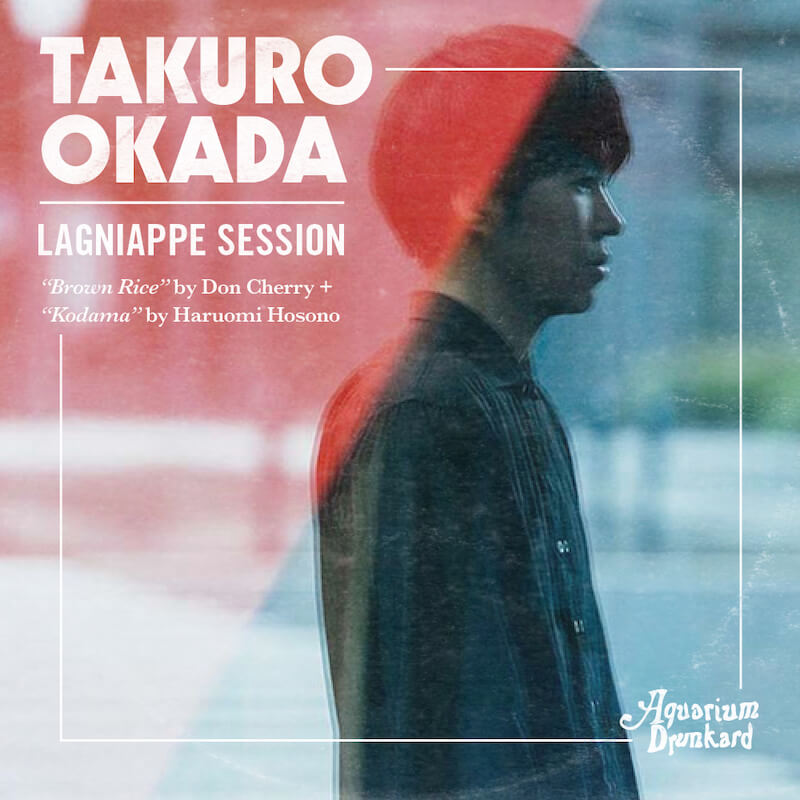 Lagniappe (la ·gniappe) noun 'lan-ˌyap,' — 1. An extra or unexpected gift or benefit. 2. Something given or obtained as a gratuity or bonus.
As 2022 winds to a close, we are wrapping up this year's installment of the Lagniappe Sessions with the Tokyo based artist Takuro Okada. The set finds Okada on the heels of his first album in two years, Betsu No Jikan, which features a heavy murderers' row of of guest players including Jim O'Rourke, Shun Ishiwaka, Nels Cline, Sam Gendel, and Carlos Niño. No stranger to covers (the LP kicks off with Okada and co.'s transfiguration of Coltrane's "A Love Supreme"), the following session finds the artist paying tribute to fellow countryman Haruomi Hosono, and the title track from Don Cherry's 1975 LP, Brown Rice. Okada on his selections, below.
Takuro Okada :: Brown Rice (Don Cherry)
Don Cherry's "Brown Rice" has always had a special appeal to me, even as a child. You can feel the beat of the African drums, hear the oriental scales and moods of Southeast Asia, and the original ensemble is very American jazz-like, so many musical contexts can be heard in this piece. Putting that aside, despite the experimental nature of the piece, the magic melody is somehow familiar.
Takuro Okada :: Kodama (Haruomi Hosono)
Haruomi Hosono's The Tale of Genji gives the music a fluidity of plants and water that evokes some Japanese inspiration and emotion. The creation of Betsu No Jikan was also a time of exploration of my Japanese identity. Although I was born and raised in Japan, I have always listened to American and British music since I was a child. The deeper my understanding of such music deepened, the more I lost all sense of my own identity as a musician, and for a long period of time, I almost became neurotic. Betsu No Jikan may not be Japanese music, but I was constantly thinking about the fluidity of plants and water. The performance of "Mokurei" was created using only the guitar.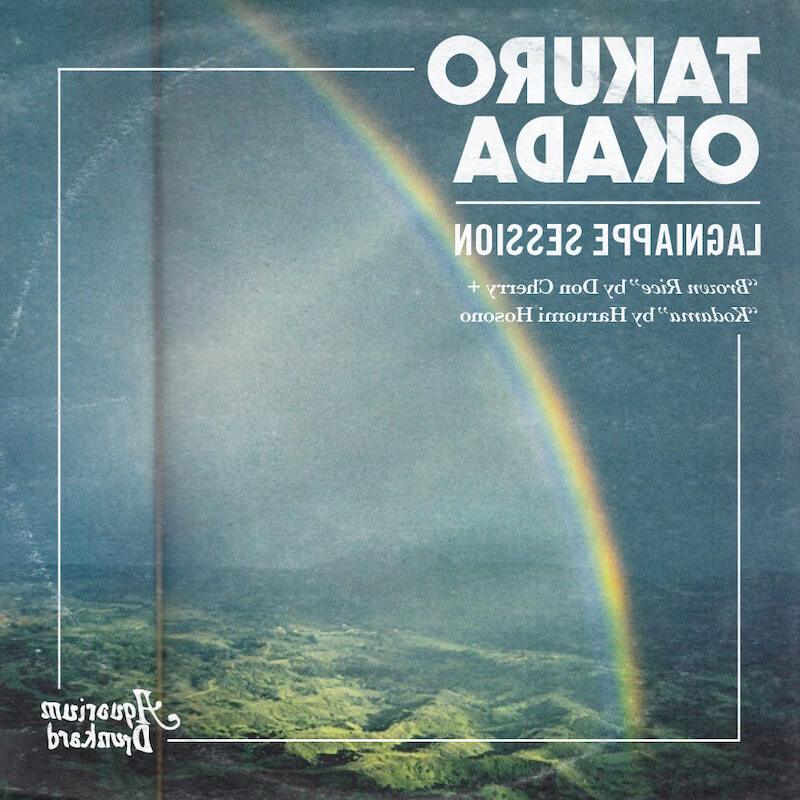 Credits: Takuro Okada – Prepared Guitar, Synths | Junya Ohkubo – Alto Sax | Shun Ishiwaka – Drums | Kazuhiko Masumura – Percussion
Lagniappe Sessions Archives / imagery via d norsen
For heads, by heads. Aquarium Drunkard is powered by its patrons. Keep the servers humming and help us continue doing it by pledging your support via our Patreon page.