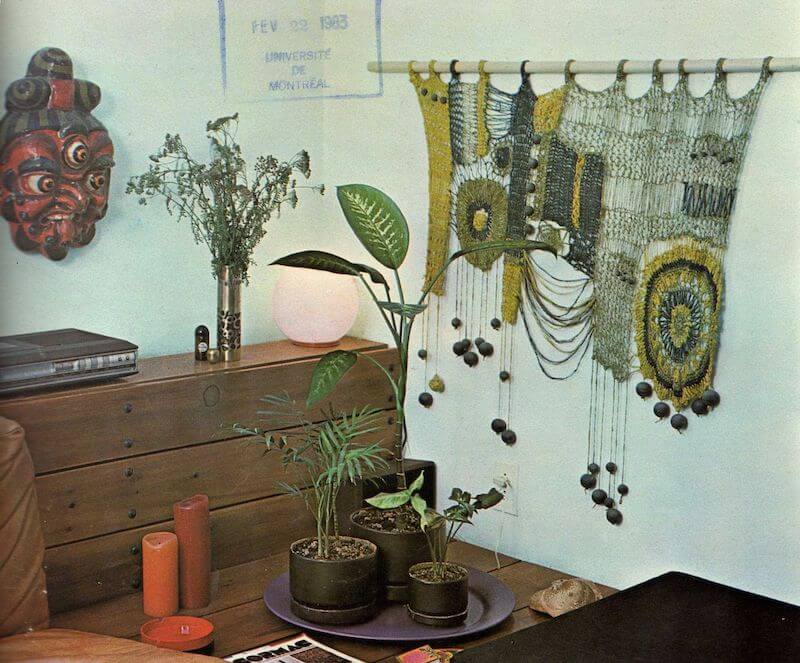 Radio Free Aquarium Drunkard, every third Sunday on dublab. Up first on our four-hour broadcast, Tyler Wilcox's Doom and Gloom from the Tomb, sliding into Jason P. Woodbury's Range and Basin and Chad DePasquale's New Happy Gathering. To close the show out, a special airing of an episode from our weekly podcast: a chat with iconoclast, Jim Jarmusch. Tune in Sunday, November 20 from 4-8 PM PST on dublab.
Doom and Gloom from the Tomb with Tyler Wilcox: Hayden Pedigo & Nick Jonah Davies, "Be Thankful" ++ William de Vaughn, "Be Thankful For What You've Got" (Tom Moulton Remix) ++ Fairport Convention, "Now Be Thankful" ++ James Brown, "Thank You For Lettin' Me Be Myself, And You Be Yours (Part 1-2)" ++ Jimmy Ley, "Thank You" ++ Rosemary Clooney, "Thanks For Nothing" ++ Hank Williams, Jr., "Thanks A Lot" ++ Luna, "Thank You For Sending Me An Angel" ++ Hugh Tracey, "Shukurani (Give Thanks)" ++ Jon Brion, "Thanksgiving In Sacramento" ++ Samuel Jonathan Johnson, "Thank You Mother Dear" ++ Sly & The Family Stone, "Thank You For Talkin' To Me, Africa" ++ Brother Theotis Taylor, "Thank You For The Sunshine"
Range and Basin with Jason P. Woodbury: Michael Krassner & the Basineers, "Theme From Range and Basin" + Ken Nordine, "The Wet Stranger" with Joe Meek and the Blue Men, "Orbit Around The Moon" & Popol Vuh, "Agape-Agape" + Higher Authorities, "Nepute" + Weston Smith, "Puny Human" + Bola Seta and Vince Guraldi, "Star Song" + David John Morris, "Black Kite" + Shiva Burlesque, "Paul Is Dead" (24 Track Demo)" + Jerry McGee, "The Twilight Zone" + Roky Erickson & The Aliens, "I Think of Demons" + Clinic, "Porno" + Heldon, "In the Wake of King Fripp" + The Fall, "Just Waiting" + People Like Us, "Ever"
New Happy Gathering with Chad DePasquale: Upupayāma, "Ergobando" ++ Mind Over Mirrors, "Restore & Slip" ++ Kathy Heideman, "Sleep A Million Years" ++ Matthews' Southern Comfort, "Road to Ronderlin" ++ Link Wray, "Lawdy Miss Clawdy" ++ Margo Guryan, "California Shake" ++ Sixto Rodriguez, "Crucify Your Mind" ++ The Beach Boys, "The Trader" ++ The Everly Brothers, "I Wonder If I Care As Much" (1968) ++ Mark & Suzann Farmer, "Dreams" ++ Mike Cooper, "Caught Inside More Sugar" (Edit) ++ Stephen Stills, "So Begins The Task" ++ Fairport Convention, "Si tu Dois Partir" ++ Mark & Suzann Farmer, "I'll Remind You (Who You Are)" ++ Les Rallizes Dénudés, "A Shadow on Our Joy" ++ Robert Wyatt, "At Last I Am Free" ++ The Beach Boys, "Aren't You Glad" ++ Funkadelic, "The Song Is Familiar"

Via our podcast archives, a conversation with Jim Jarmusch.
For heads, by heads. Aquarium Drunkard is powered by its patrons. Keep the servers humming and help us continue doing it by pledging your support via our Patreon page.