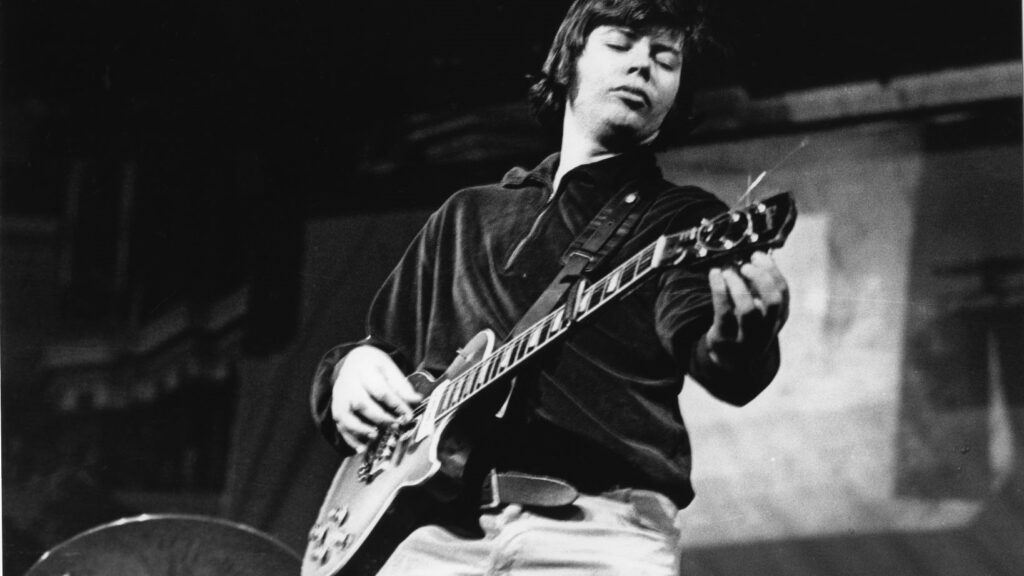 On the album cover, John Lee Hooker is surrounded by the 1971 version of Canned Heat. No one looks like they feel too good. Alan Wilson, the band's main arranger, rhythm guitarist, and harmonica player is missing, though his portrait hangs on the back wall. This album, 1971's Hooker N Heat, is the last album Wilson recorded. Canned Heat kept riding the Hooker boogie gospel into their future years as a biker bar cage band, but an archaic weirdness left them when Alan, their high priest called "Blind Owl", wandered off into the woods for the last time.
"Blind Owl" was a name bestowed by John Fahey, himself alternately known as "Blind Joe Death." "Blind Owl" as reference to "Blind Al" for being too nearsighted to see two feet ahead, but also for always having a book in his face. "Blind Al" who was well enough versed in country blues technique and lore to be hired by Columbia Records to help Son House relearn his guitar parts after his re-discovery in 1964. Fahey and Wilson were among the group of enthusiasts at the front of this re-discovery of pre-war Delta musicians like Skip James, Bukka White, and House. It was Fahey and future Canned Heat guitarist Henry Vestine who turned up Skip James, whose vocal style Wilson's singing is most closely associated with. It was also Fahey who convinced Wilson to move from Massachusetts to Los Angeles under the auspices of helping to transcribe the songs of Charley Patton for inclusion in a UCLA graduate thesis. They collaborated again when Wilson played veena on Fahey's 1966 album Guitar Vol 4: The Great San Bernardino Birthday Party.
In California, Alan was introduced to the Pacific, to LSD, and to the collective of blues obsessed weirdos, including Vestine, that would form Canned Heat. Masterminded by Wilson and gregarious singer Bob "The Bear" Hite, the classic line-up set controls on course to the heart of the boogie dialect constructed by John Lee Hooker. "Boogie" being foremost, but also deep commitment to the cause in the form of a de facto mystic blues cult with membership signified by leather straps worn around the wrist. Band members themselves were initiated by drinking Sterno: "Canned Heat" being taken from Tommy Johnson's 1928 song "Canned Heat Blues" which laments the dangers of wringing methanol from the stuff during prohibition. Their debut album even depicts the group around a table engaged in a real life Sterno swigging ritual.
Al Wilson did not dig folk music. The stuff he was into was rarely played the same way twice. Many of his ideas for harmonica and guitar were way ahead of even of his own band, eventually creating a rift. Wilson's tracks next to those of other members were often like night and day. Nevertheless, Alan's savant-like abilities as arranger led to the two biggest hits: "On The Road Again" (tambura hum in the background) and "Goin' Up The Country" which borrowed heavily from "Bull Doze Blues" by Henry Thomas. Even on more traditional cuts like "Boogie Music" his peculiarity shows up in a recitation of modified Aleister Crowley poetry.
As well versed as his contemporaries were in blues aesthetics, Al knew firsthand the type of estrangement and loneliness that permeates the form itself: a life maybe free from physical labor, but itinerant, lonely, often dangerous. Behind the Skip James high tenor was an unaffected inflection of his own. Traditional blues phrases that were sometimes re-arranged always fit with whatever personal psychological issues were at hand. And there were a lot: bullied as a kid, nearly blind, a nervous habit of pulling his hair, mental ward stays, an aversion to bathing, and lack of short or long term romance. There was, in fact, an emotional wall from most intimate human connections. Like Sterno, Al Wilson's charms were not meant for human consumption. His destiny was a peculiar communion with the woods. During Heat's first US tour, Al famously escaped arrest when cops raided the band's hotel while he was outside under a tree collecting leaves. This was not a passing interest. He carried a scrapbook of leaves around and was a student of ecology. And what his studies showed about human encroachment into nature made him depressed.
The often unaccompanied performances of early blues are based in modal rhythms with unusual tempo; rural arrangements not out of place with drone of cicadas, rain on rocks, wind in leaves; between tonal melodies, there is a neutral, eerie effect that when listened to over the course of multiple tracks becomes more attributable to the hypnotic aspects of Indian raga than the conventional twelve bar idea of blues or "blues rock" as it is known today. It is this rhythmic quality that Wilson (like Fahey) at times seemed to chase: a transfiguration from musical expression to natural phenomena, salvation as communion in sound. The results are there in songs like "Poor Moon", "Get Off My Back" and "Parthenogenesis" and on compilations like Severn Records' 2013 CD release, The Blind Owl and, more recently, Mississippi Records condensed LP version of Wilson's trippier, singular compositions called Blind Owl Wilson.
Al Wilson never really felt good enough to be satisfied. It's possible he got close. Maybe when under trees in the woods or recording with Son House or John Lee Hooker.As for Hooker 'N Heat, listening back to it, the album is obviously haunted. There is a clear connection with Hooker as Wilson alternates from piano, guitar, harmonica. Sparseness builds toward the apotheosis of "Boogie Chillen, No.2" where, after seventeen cuts, Hooker finally announces that he feels good. The band finds a way to feel good too. It's isn't easy. It was not for Blind Owl. And before it's all over Hooker wants to say something, checking on the kid one more time: "Alan!" he shouts. "You feel good…" | a ganderson
For heads, by heads. Aquarium Drunkard is powered by our patrons. Keep the servers humming and help us continue doing it by pledging your support via our Patreon page.