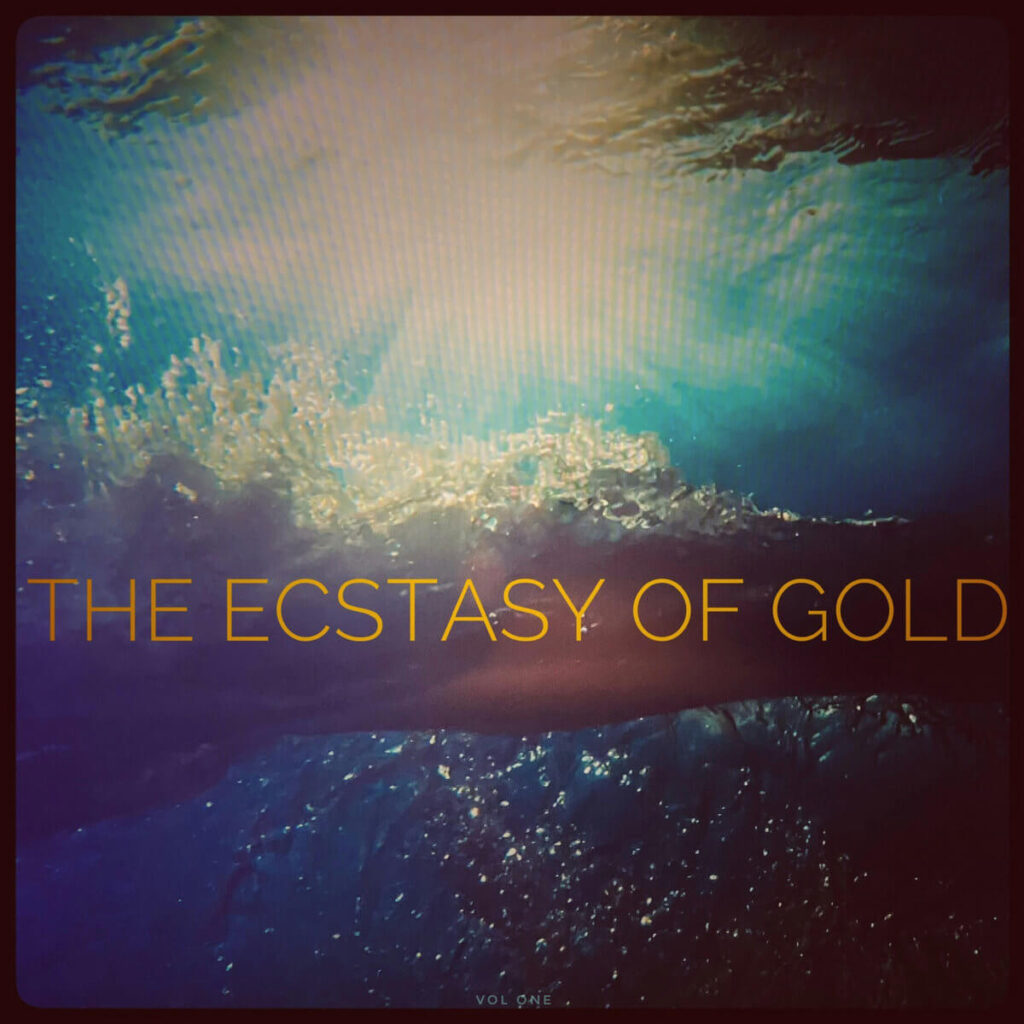 Quietly released in October last year, Volume One from instrumental group The Ecstasy of Gold draws from "hundreds of hours of material recorded over the last ten years" by Mark Lightcap and Steve Hadley of Acetone, Jason Yates, and Senon Williams of Dengue Fever. Their debut set spans fuzzed out workouts, psych interludes, prog flexes, surf, and sure enough, a fair amount of Morricone-y grandeur.
Acetone fans will immediately recognize Lightcap's hydrous guitar tone on the opener "Working Home," a gentle wash of honeyed tones gently propelled by sparse drums, electric piano, and springy bass. It plays out like a condensed version of one of his time-flexing Dick Slessig Combo epics, and plenty of similarly tranquil moments like it follow on the record, which was culled from sessions "improvised in private with no intention of repetition, rehearsing, playing gigs, or producing 'product'."
But things don't stay languid: "Small Sun" offers a flurry of synths, organ, and fuzz guitar spirals; "Alcoholic Reef" thunders like Crazy Horse gone proto-metal; and "Black Smoke White Sky" looks into a twisting, sinister western groove. It's a trip and a half, and by the time the 12-minute closer "The Last Herd" comes to a close, you're likely to find yourself wondering what further treasures those hundreds of hours of recordings contain—and when we might be privy to hearing them too. In the meantime, there's plenty to soak in on Volume One. | j woodbury
We're in this thing together. Aquarium Drunkard is powered by its patrons. Keep the servers humming and help us continue doing it by pledging your support via our Patreon page.