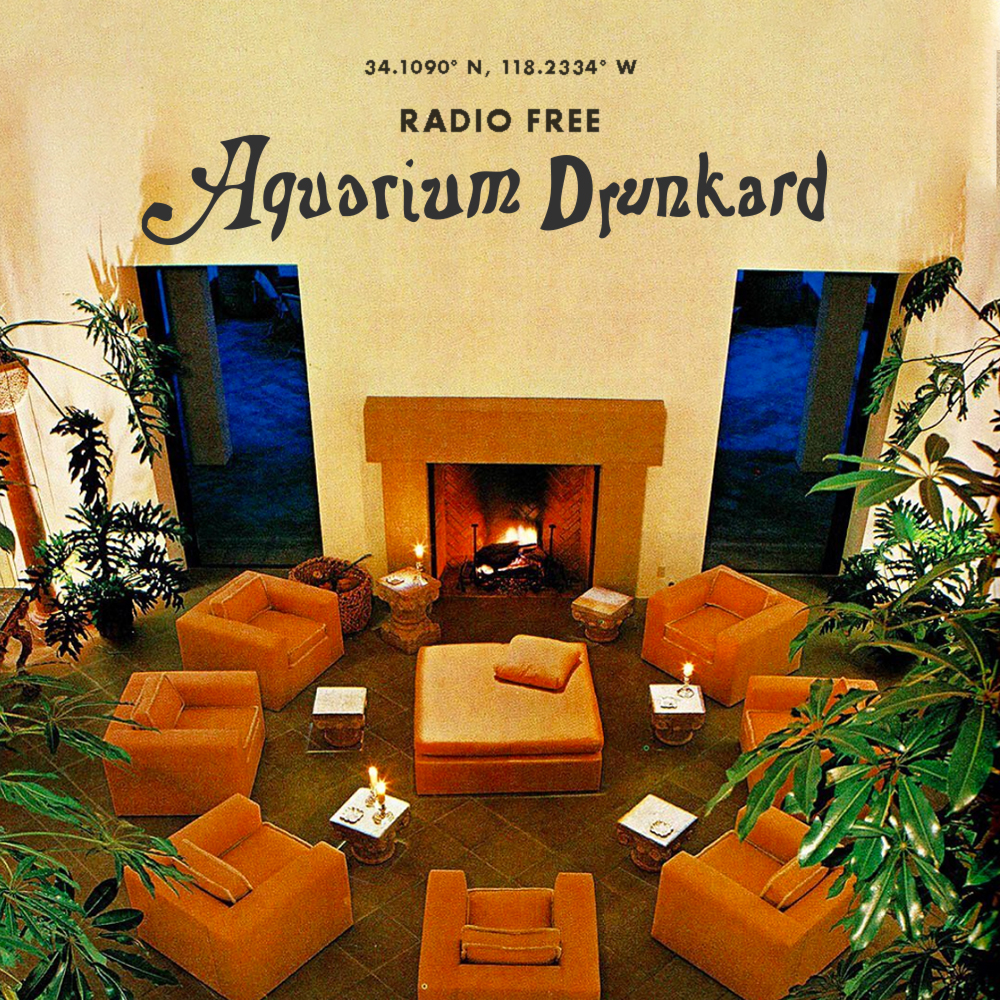 Radio Free Aquarium Drunkard, every third Sunday on dublab. This month, New Happy Gathering showcases an alternately upbeat and somber hour of jazz & dream pop, Range and Basin leans into long instrumentals and new age, and Doom and Gloom starts the year off right with an Honey Slides mix of dark all-electric Neil Young rarities. To close, Grey on Gray, an all-vinyl hour long slide to close out the last year and open up a new one. Fireside GORP-jazz, new age, and beyond. 1969-2022. Tune in Sunday, January 15 from 4—8 PM Pacific on dublab.
New Happy Gathering with Chad DePasquale: John Cale & Terry Riley, "The Protege" ++ Broadcast, "Man is Not a Bird" ++ Movietone, "Sun Drawing" ++ Lô Borges, "Toda Essa Água" ++ Steve Tibbetts, "Black Mountain Side" ++ Jaimie Branch, "simple silver surfer" ++ John Clark, "Silver Rain, pt. III" ++ Dezron Douglas & Brandee Younger, "This Woman's Work" ++ Mary Margaret O'Hara, "Body's In Trouble" ++ The Submissives, "Wanna be your thing" ++ Brian Eno, "Burning Airlines Give You So Much More" ++ Suicide, "Be Bop Kid" ++ Non Plus Temps, "Five Birds Named California" > "New Way To Wave (Goodbye)" ++ Zelda, "Darkness – One Day's Scene" ++ Peter Ivers, "Ain't That a Kick"
Range and Basin with Jason P. Woodbury: Michael Krassner and the Basiners, "Theme From Range and Basin" ++ Malcolm McLaren, "Legba" ++ Jimmy Giuffre, "Green Country" ++ Suss, "Linger" ++ Six Organs of Admittance, "In From the Rain" ++ "Bobby Lee, "Geodesic Map" ++ JPW & Dad Weed, "Wolf Moonette" (interlude)  ++ Eddie Chacon, "Holly Hell"  ++ Cheri Knight, "Breathe" ++ The Ecstasy of Gold, "Late Night Street Light" ++ Laraaji, "Bethlehem"
Doom and Gloom From the Tomb with Tyler Wilcox: Neil Young & Crazy Horse, "Cortez The Killer" (Rotterdam 1976) ++ Neil Young, "Hitchhiker" (Atlanta 2010) ++ Neil Young & The Restless, "Cocaine Eyes (Coffs Harbour 1989) ++ Neil Young & The Stray Gators, "Gator Stomp" (The Barn 1972) ++ Neil Young & The International Harvesters, "Southern Pacific" (San Jose 1984) ++ Neil Young & Crazy Horse, "Mr. Soul" (Mansfield 1987) ++ Neil Young with Booker T & the MG's, "All Along The Watchtower (London 1993) ++ Neil Young & Crazy Horse, "Fuckin Up" (Leipzig 1996) ++ Neil Young & Crazy Horse, "Homegrown" (Boulder 1976)

Grey on Grey: Rich Ruth, "Taken Back" ++ Ezra Feinberg, "Ovation"++ Kim Åge Furuhaug, "Haraldsvik Camping" >> "Astagjol" ++ Nico Georis, "Hot Slots (excerpt)" ++ Joys Union Group, "Cloud Paint" ++ Michael Garrison, "To The Other Side Of The Sky" ++ David Darling, "Cycle Two: Trio" ++ Oregon, "Travel By Day" ++ Henri Texier, "L'elephant" ++ Bennie Maupin, "Ensenada" ++ Tim Buckley, "Gypsy Woman"
For heads, by heads. Aquarium Drunkard is powered by its patrons. Keep the servers humming and help us continue doing it by pledging your support via our Patreon page.