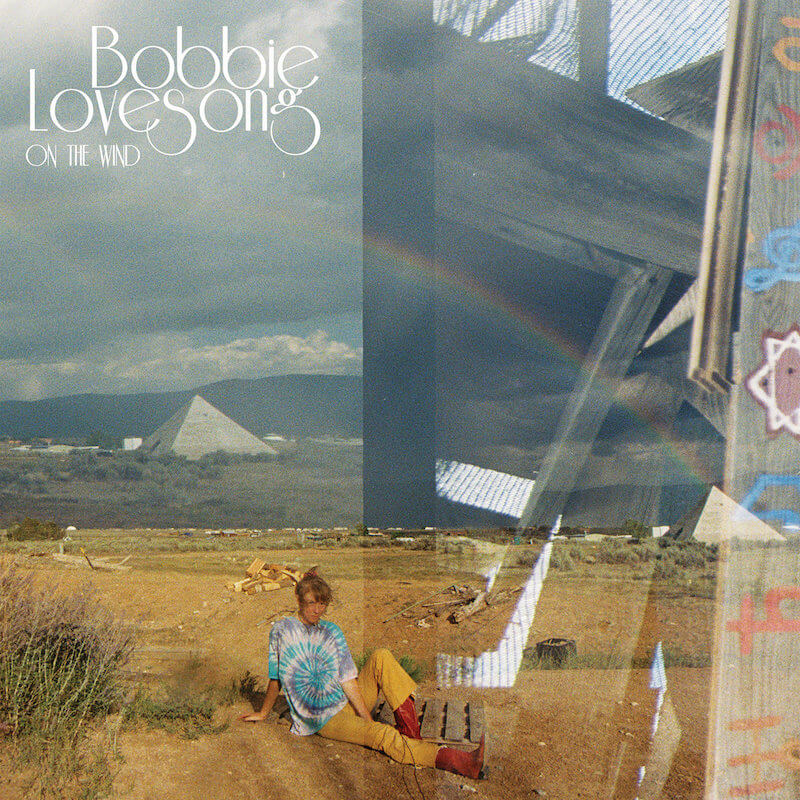 After catching our attention when it first appeared on Bandcamp back in 2021, Bobbie Lovesong's debut gets a welcome rerelease on vinyl via Woodsist. A work of both solitude and harmony, On The Wind is an "hallucinatory sonic love letter" to Taos, New Mexico, where Lovesong (aka Madelyn Strutz) lived communally with a small group of musicians during lockdown in 2020. It's a perfectly played hand of desert solitaire, full of dreamy 60s- inspired pop and woozy instrumentals that pass through the clouds of your mind like lysergic vapor trails against the cosmic American sky.
Produced, performed, and composed entirely by Strutz in an unfinished earthship, the songs here are full of hermetic charm, containing trace elements of Todd Rundgren's handmade radio-ready nuggets ("Watching from a Window"), Broadcast's fuzzy analog wonderland ("Inner Sea"), and Shuggie Otis' drum machine daydreams ("Reincarnation of a Lovebird"). There's also some deft songcraft at play here that cuts through all the sunlit glow, as on "Sun Star and Moon," where Strutz's banjo and vox drift along like Julee Cruise in a pickup truck, and the plaintive ache of "Why'd It Gotta Take So Long."
Coming on the heels of Lovesong's sophomore album, Paris By Starlight, and some mighty fine banjo pickin' on last year's slabs by Color Green and Young Guv, On The Wind is pleasure to revisit—a solace we can return to time and again that feels instantly and perfectly like home. | j annis
Aquarium Drunkard is powered by our patrons. Keep the servers humming and help us continue doing it by pledging your support via our Patreon page. For heads, by heads.