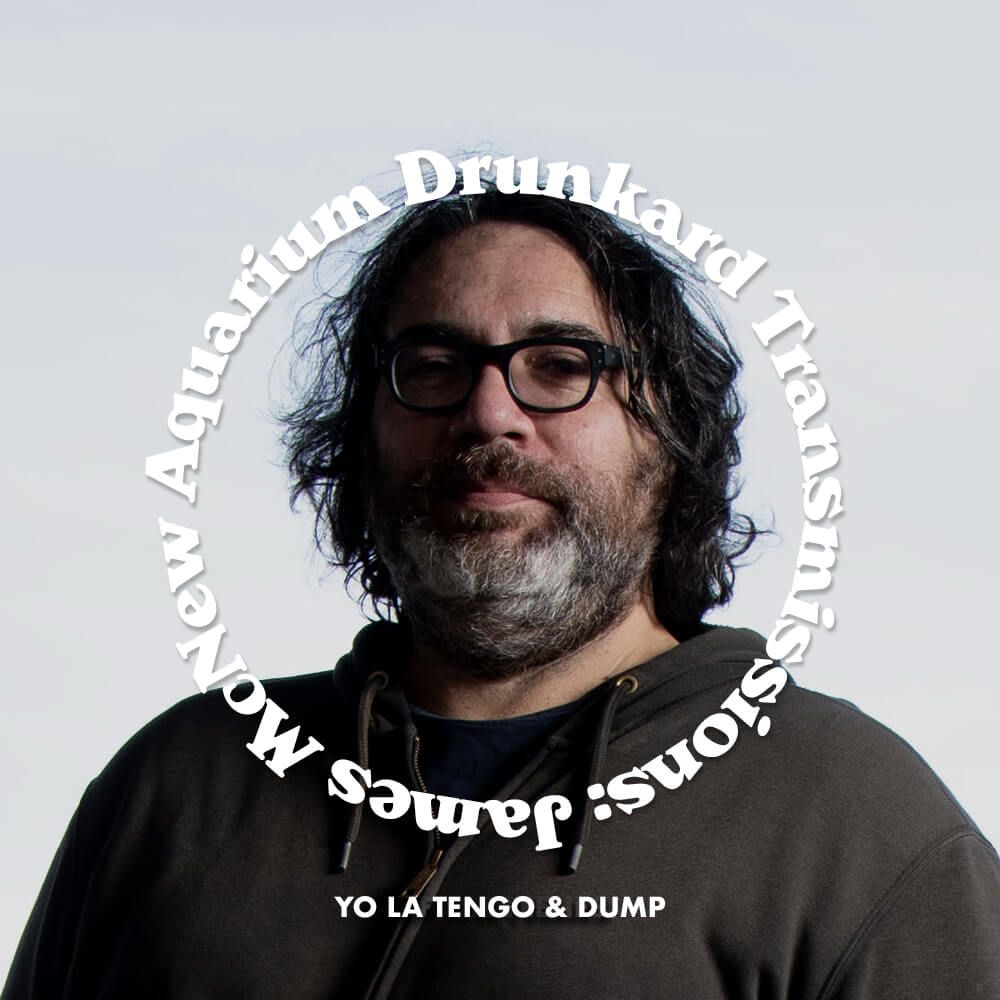 This week on Transmissions: James McNew of Yo La Tengo and Dump. For decades now, he's been a prolific source of engaged independent rock music—the kind we like here at Aquarium Drunkard. As past work like I Am Not Afraid of You and I Will Beat Your Ass proves, YLT are masters of a great sardonic album title, and on February 10th, the band continues that tradition with its 16th album, This Stupid World.
Transmissions :: James McNew (Yo La Tengo, Dump)
Despite its title, This Stupid World is no doomer epic—grappling with the sorry state of affairs is only half of it. Digging deep, YLT turns up a mediation on time—and what we make with it. "I see clearly how it ends / I see the moon rise as the sun descends," Ira Kaplan sings in the opener, indicating the natural cycles that turn in the record's fuzzed out epics.
When McNew and host Jason P. Woodbury connected, Yo La Tengo had recently finished its annual Hanukkah celebration, which is where we pick up our talk. But from there, the conversation roves into interesting places: McNew's dalliances with hip-hop, important Dump anniversaries—including the 25th anniversary of his Prince covers album That Skinny Motherfucker With The High Voice? From Yoko Ono to Sun Ra to the Dave Matthews Band, plenty of surprises pop up in this conversation—just like the YLT discography.
Thanks for checking out Transmissions. We'd love it if you left a review and five star rating on Apple Podcasts. Click the subscribe button so you never miss an episode.  If you dig the show, please consider leaving a five star rating or a review—or just forwarding your favorite episodes to a friend. We're a part of the Talkhouse Podcast Network. Aquarium Drunkard is powered by its Patrons—if you'd like to become one, visit us on Patreon. Transmissions is written, produced, and hosted by Jason P. Woodbury. Our audio is edited by Andrew Horton. Our show is executive produced by Justin Gage. We're part of the Talkhouse Podcast Network. We'll be back next week with James Yorkston and Nina Persson of The Cardigans.
For heads, by heads. Aquarium Drunkard is powered by our patrons. Keep the servers humming and help us continue doing it by pledging your support via our Patreon page. .