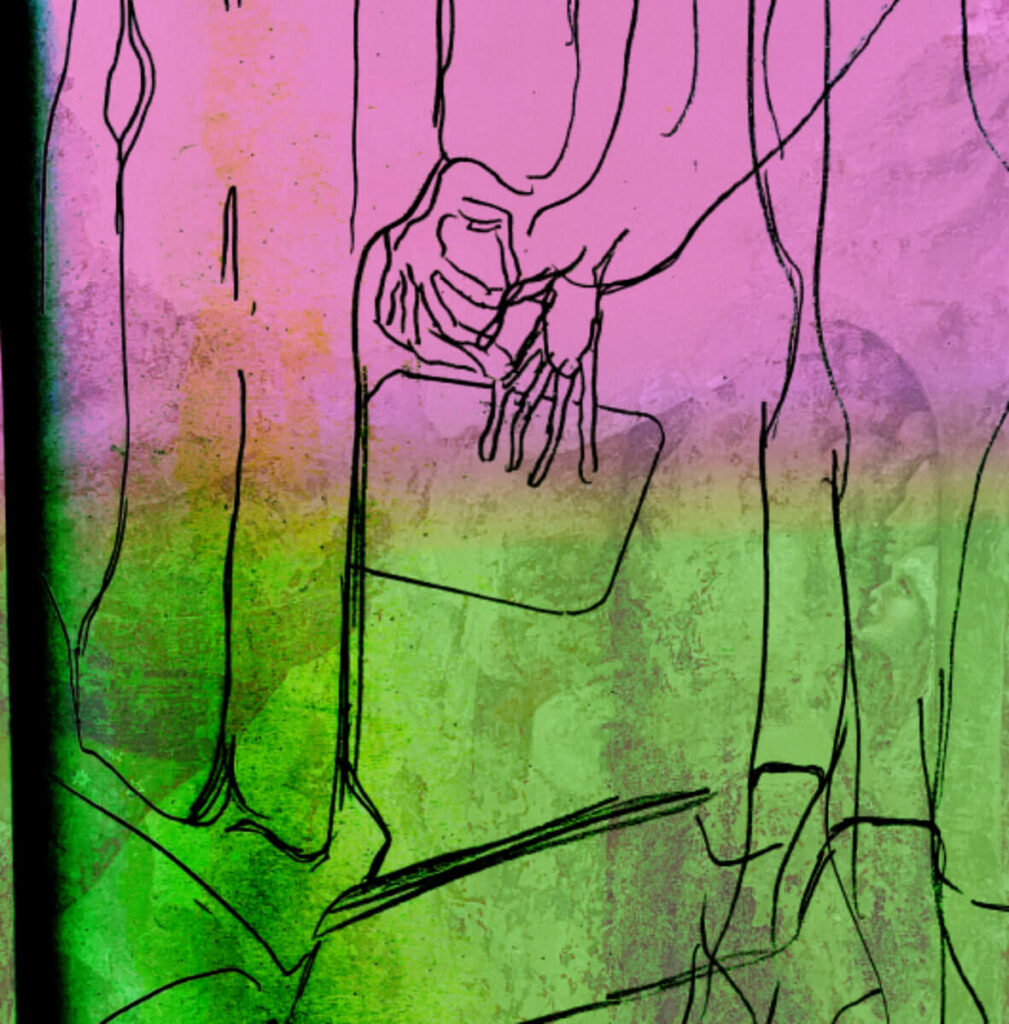 A subterranean entity which has been releasing records since 2016 on labels such as Siltbreeze and Ever/Never, Australian-French duo C.I.A. Débutante exist in their own dusted lane where the distinction between no-fi rock and bedroom-synth music blurs into a fun-house-mirrored mirage.
What I've heard of Nathan Roche and Paul Bonnet's four albums and 12 singles and EPs has made Jandek's music seem as if it's bursting with optimism. (Roche told interviewer Adam Lehrer that the Shadow Ring are his Rolling Stones, so the minuscule percentage of folks who know that artist will understand C.I.A. Débutante's roots. They also cite cerebral, Detroit-born horror-fiction author Thomas Ligotti as an influence. IYKYK.)
Speaking of those roots, Waves (2018) encapsulates CD's early output: desolate semi-melodies and forlorn drones over dejected muttering, like a ship's captain swirling down a vortex. The record also effortlessly evokes the free-floating dread of Eraserhead's godforsaken industrial zones. The drones on 2019's The Landlord suggest a pitiless void—the opposite of transcendence. Imagine deeply depressed automatons scoring the death throes of a civilization. Those who find the Residents too accessible and slick will love this malevolent murk. After listening to 2021's Music For Small Rooms, you may need all of the Xanax, but there's an undeniable fascination to this ultra-mega-bummer trip, which doesn't even afford the pleasures of melodies or riffs. C.I.A. Débutante instead make you revel in the glum recitation of words, sparse guitar flares, and the sickest of sickly synth bleeps.
CD's debut with Oakland imprint Digital Regress is a 7-inch single that maintains the twosome's uncompromising sonic universe, even as it gestures toward recognizable rhythms. At the beginning of "The Punch," Roche deadpans, "just ran out of tobacco," like a shut-in Stephen Malkmus, as ill, dying-battery synth squelch and enervated drum-machine beats ooze down a dank corridor. Roche concludes the song with a perfect killing joke: "the punch line is a flat line in a hospital bed." "The Garden" wafts in on distant warehouse hum and a see-sawing synth-bass line that toggles between tingling suspense and monotony. Eventually, rippling synth and accelerating beats splat over a muffled cacophony, launching the song into the most uptempo realms these introverts have ever conjured. If they're not careful, C.I.A. Débutante are going to get booked for Moogfest. | d segal
Aquarium Drunkard is powered by its patrons. Keep the servers humming and help us continue doing it by pledging your support via our Patreon page. For heads, by heads.