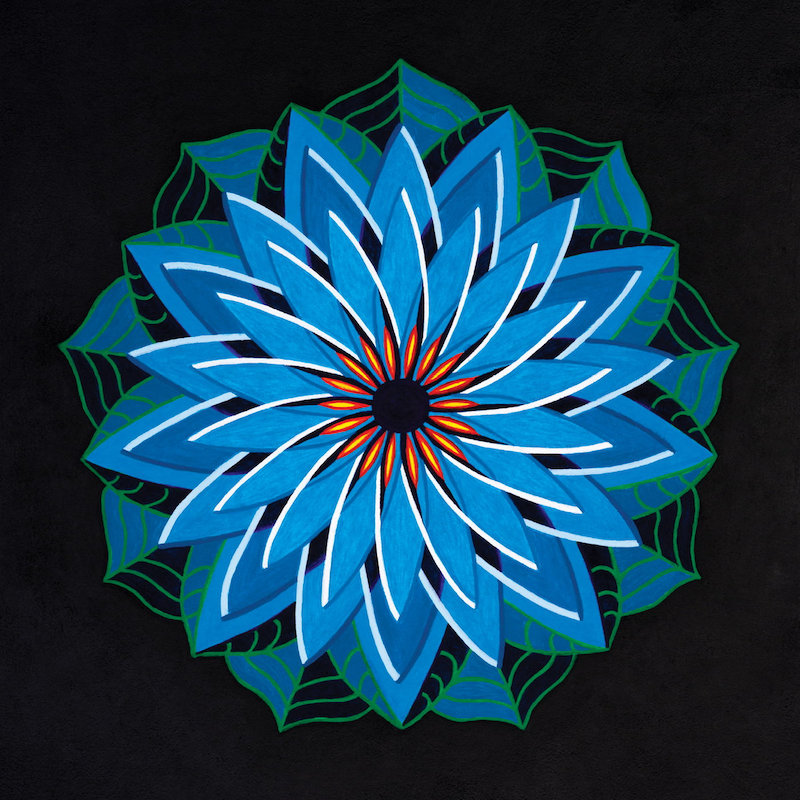 The UK-based Soul Jazz label's revelatory 1995 compilation Universal Sounds of America advanced a proposition that was never really taken up by the public. Like its companions, Soul Jazz Love Strata-East, Best of Black Jazz Records and Message from the Tribe, the Universal Sounds compilation was making a case for the extraordinary wealth of underground American jazz from the 1970s that lay dormant and unheard in the compact disc era. But Universal Sounds of America was not a label showcase like those others. It was thematic. The Fergus Partridge painting of an Apollo astronaut planting an American flag on the moon made the whole thing pretty clear: this was space jazz. The inclusion of Marcus Belgrave's "Space Odyssey," Sun Ra's "Space is the Place," Pharoah Sanders's "Astral Travelling," David Durrah's "Space I and II" drove the point home: that there was a strain of 70s jazz for which we really had no name. Deep, but not completely out. Electrified, but not really fusion. Cosmic, but not overtly spiritual. Above all, possessed of a searing undercurrent of dank, lysergic funk – not unlike the underground black rock also bubbling up on indie labels at the time. But space jazz (or deep jazz) never quite caught on as a recognizable historical subgenre, certainly not to the extent that the equally retrospective genre tag "spiritual jazz" did at the turn of the millennium. No one walks around claiming to be into space jazz. But it is, I think, a thing; and you do know it when you hear it.
Greg Foat makes space jazz. Honestly, I hadn't really ever heard of Foat when I spotted his summer 2022 double-album synthesizer fantasia Psychosynthesis on a year-end list in December. Clicking through, I remember being offended on a personal level—on an almost-cellular level. All this time, there was an astonishingly talented pianist and composer with whimsical prog sensibilities playing Moog Grandmother and Fender Rhodes and Prophet-5's on ultra-funky interstellar jazz records with Moorcockian album titles like The Dancers at the Edge of Time and Galaxies Like Grains of Sand, and no one fucking bothered to tell me? But this was only the despair that they say precedes the experience of religious conversion. Making my way through a monster discography of some twenty albums over the last ten years, each of them mixing up in various ratios jazz-funk and prog and ambient and library music and ECM-ish quietude, I was suddenly illuminated. Here was someone who got it.
Foat's latest, Blue Lotus, is as good an entry point as any. Credited to the Greg Foat Group, his longstanding ensemble with Rob Mach (tenor saxophone), Trevor Walker (flugelhorn), Phil Achille (bass) and Eric Young (percussion), Blue Lotus also features veteran UK soprano saxophonist Art Themen and the ferocious drummer Morgan Simpson of the shit-hot UK avant-rock band black midi. Foat himself, of course, mans a formidable Wakeman-esque bank of electric piano, vintage synthesizers, ring modulators and space echo units. But Blue Lotus keeps it irresistibly chill, opening with the boudoir grooves of "Unconditional Love," where Mach's buttery tenor floats over synth pulse and a delicate breakbeat. The echo-laden "The Bull Leap" sounds like a lost track off of Electric Byrd, with Walker's cascading flugelhorn taking the place of Donald Byrd's far-out trumpet. Foat's Fender Rhodes and Young's congas give the Latin-esque "Aftermath" the feel of early Return to Forever. The horns crawl all over one another in the noir-ish low-key library funk of "Sinister Undertones." And the acid jazz workout "Blue Step" is practically dancefloor-ready. Foat himself isn't even much of a soloing presence before his Fender Rhodes spin on the sequencer-driven "Electric Dreams Part I" and "Part II," and even there, he yields the spotlight to the absolutely jaw-dropping drumwork of Simpson. It is as if someone figured out a way to funk up Cluster.
Blue Lotus is a gas. Like everything I've heard from Foat so far, there is a lightness and exuberance to this record. Like all good space jazz, Blue Lotus is echo-laden and expansive, burbling with effects, but it is never solemn or heavy. All the sci-fi touches and music dork signifiers serve the groove. Foat is clearly a force to be reckoned with. And in the meantime, I'll be here watching the skies. | b sirota
Only the good shit. Aquarium Drunkard is powered by our patrons. Keep the servers humming and help us continue doing it by pledging your support via our Patreon page.