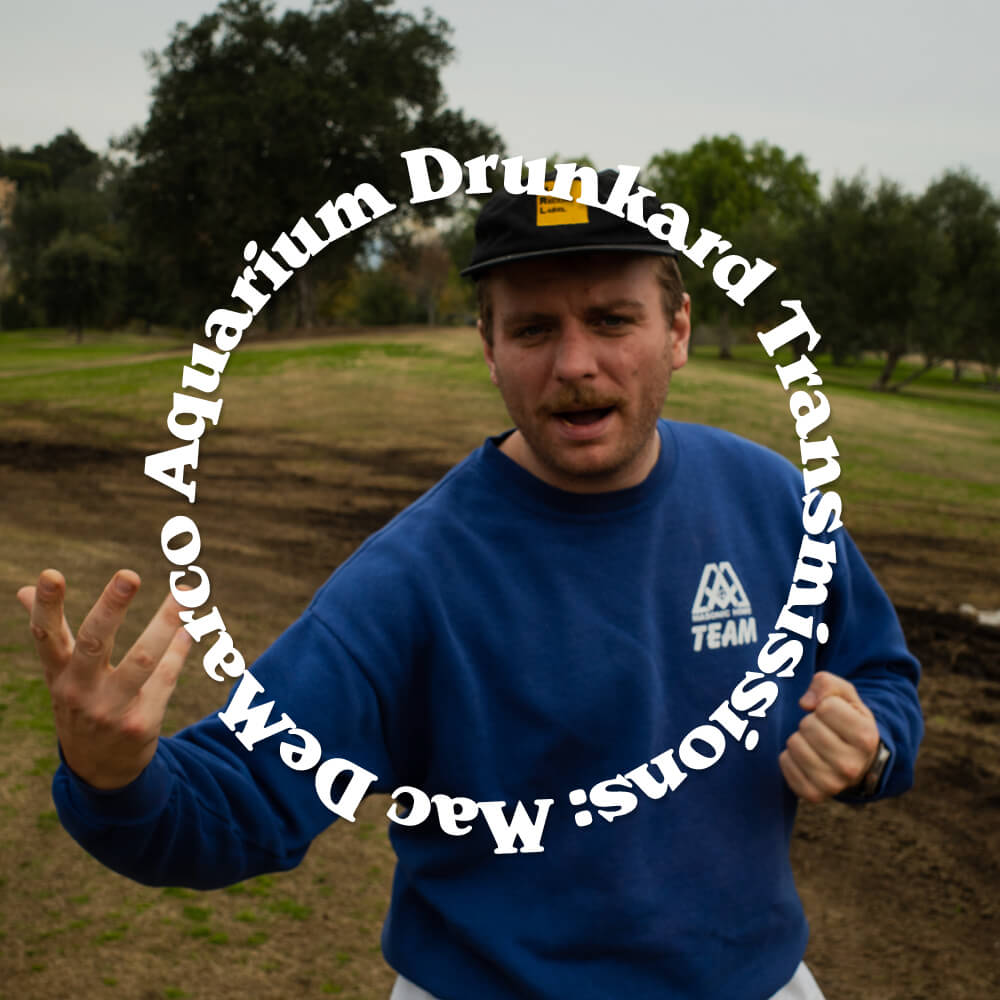 We're hanging out with Mac DeMarco this week on Transmissions. For the last decade plus, he's been a reliable source for laid back DIY music—a post-indie sleaze crooner with a warped sense of humor and charm. His latest album forgoes lyrics in favor of instrumentals. It's called Five Easy Hot Dogs and it came about as the result of series of recording sessions Mac underwent while on a road trip. Cruising around with a fan full of gear and a head full of ideas, DeMarco let the songs flow and named each composition after the locale where he recorded it.
Transmissions :: Mac DeMarco
We caught up with Mac to discuss life in LA, quitting smoking, the influence of heavy grade players in his orbit like Thundercat, Domi and JD Beck, covering Metallica, working with Tim Heidecker and Lil Yachty, and much more.
Transmissions is produced in partnership with Talkhouse Podcast Network. We'll be back next Wednesday with Don Fleming and Jason Stern of the Lou Reed Archive, who join us for a wide ranging conversation. Subscribe to Aquarium Drunkard Transmissions wherever you get podcasts so you don't miss it. This transmission is concluded.
For heads, by heads. Aquarium Drunkard is powered by our patrons. Keep the servers humming and help us continue doing it by pledging your support via our Patreon page. .