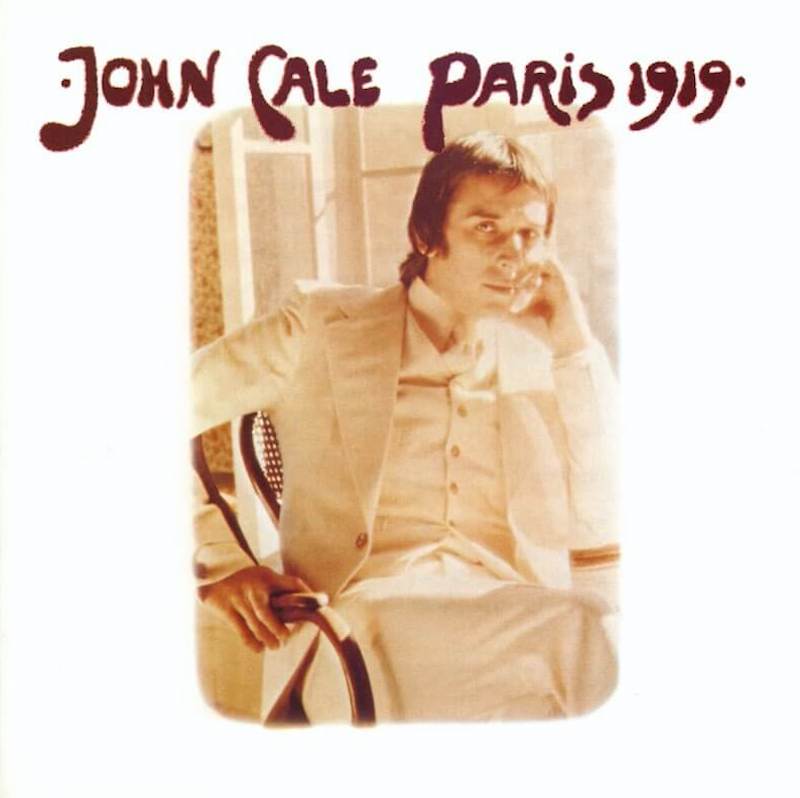 "Paris 1919 is John Cale's furthest excursion into musical imagination, illuminating horizons heretofore unsighted," went the PR copy for John Cale's third solo effort, which was released 50 years ago this month. And though he's certainly illuminated countless more horizons in the past half-century (have you checked out his 2023 opus Mercy, yet?), Paris 1919 still stands as one of his undisputed masterpieces — an album as lovely as it is disquieting, as beautifully rendered as it is cloaked in dark shadows. With the help of members of Little Feat and the Jazz Crusaders (not to mention the UCLA Symphony Orchestra) Cale crafted a total classic, featuring some of his finest songs, most astonishing arrangements and best singing.
"These songs are populated by field marshals and tired soldiers, fallen nations and ruined beauties," writes Matthew Specktor in the excellent essay included with the album's 2006 reissue. "What seems clear with time is that this murderous record is about ambition of every stripe: personal, historical, political, its costs and qualities, and about dislocation. The record's fractured geography takes in not just Paris but the Transvaal, Barbary, Andalucia, Dunkirk (all places that have suffered incursion, and spilled blood) to arrive at what one assumes, or assumed, was the 20th century's great gift to us: numbness."
Antarctica starts here, in other words. To celebrate Paris 1919's 50th anniversary, here's a re-imagined version of the LP, featuring some choice covers, oddities and even a few appearances from Cale himself. Take down the flags of ownership and listen in. | t wilcox
You're A Ghost :: John Cale's Paris 1919, Re-Imagined
"Child's Christmas In Wales" – Superchunk ++ "Hanky Panky Nohow" – Yo La Tengo ++ "The Endless Plain Of Fortune" – Pontiak ++ "Andalucia" – Mary Lou Lord ++ "Macbeth (Instrumental)" – John Cale ++ "Paris 1919″ – Final Fantasy" ++ Graham Greene (Live 2010)" – John Cale ++ "Half Past France" – Sally Timms ++ "Antarctica Starts Here" – David J ++ "Child's Christmas In Wales (Live 1979)" – Nico w/ John Cale
For Heads, by heads. Aquarium Drunkard is powered by its patrons. Keep the servers humming and help us continue doing it by pledging your support via our Patreon page.