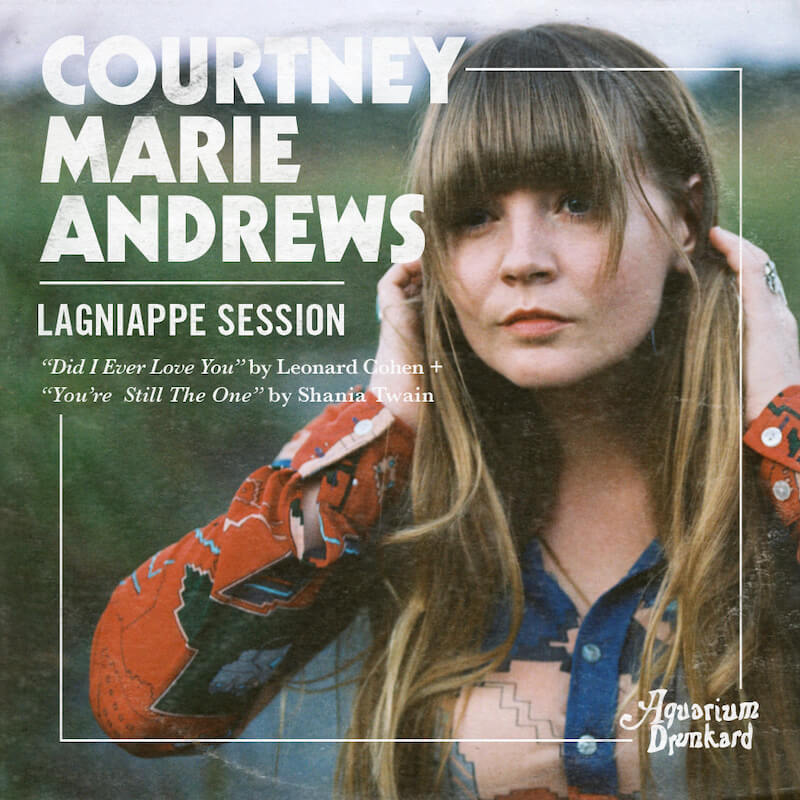 Lagniappe (la ·gniappe) noun 'lan-ˌyap,' — 1. An extra or unexpected gift or benefit. 2. Something given or obtained as a gratuity or bonus.
The Lagniappe Sessions return in 2023 with Courtney Marie Andrews. Recorded last fall around the release of her Sam Evian produced LP, Loose Future, the following set finds Andrews taking on late-era Leonard Cohen, along with a low key rendering of the ubiquitous late 90s radio smash that was Shania Twain's "You're Still The One". Andrews on her selections, below.
Courtney Marie Andrews :: Did I Ever Love You (Leonard Cohen)
One of Leonard Cohen's most underrated songs and albums. The line "are we still leaning across the old table" always gets to me. What a statement. Cohen has a way of posing questions we all ask ourselves in quiet hours. These questions pierce the listeners soul, and allows them to answer.
Courtney Marie Andrews :: You're Still The One (Shania Twain)
I loved this song as a little girl, and recently re-discovered my love for it as an adult. It is such a masterfully written pop song—a for-all-time song. My friend sang it in a karaoke bar in Nashville and it left me in tears. There are very few songs that stir the emotions of long term love, but this one hits the nail on the head. I sat at my old untuned piano, and sang this in one go. Without all the production you can really hear the sentiment behind the words.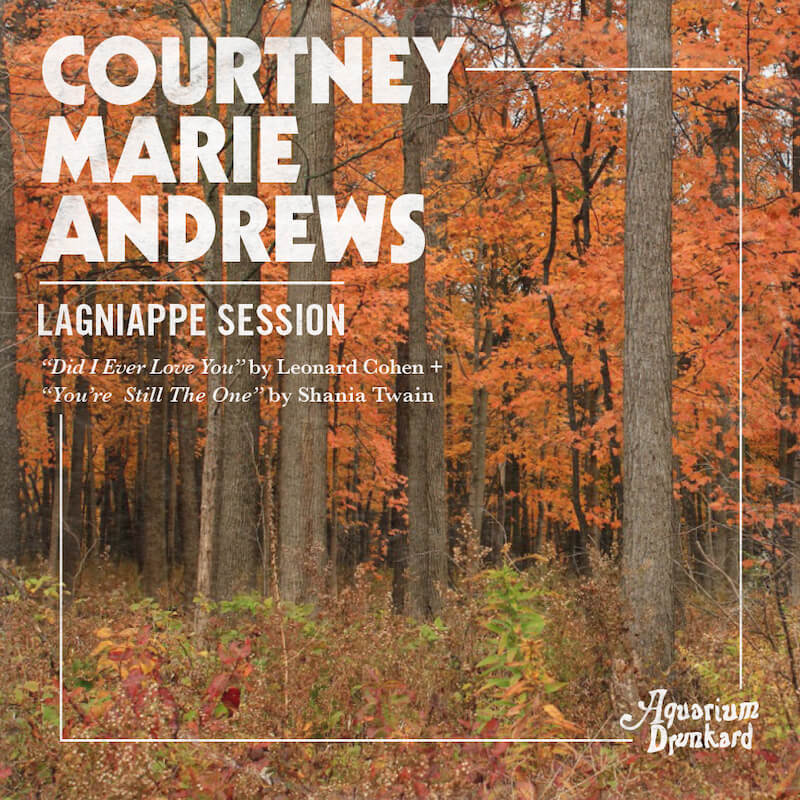 Lagniappe Sessions Archives / imagery via d norsen
For heads, by heads. Aquarium Drunkard is powered by its patrons. Keep the servers humming and help us continue doing it by pledging your support via our Patreon page.