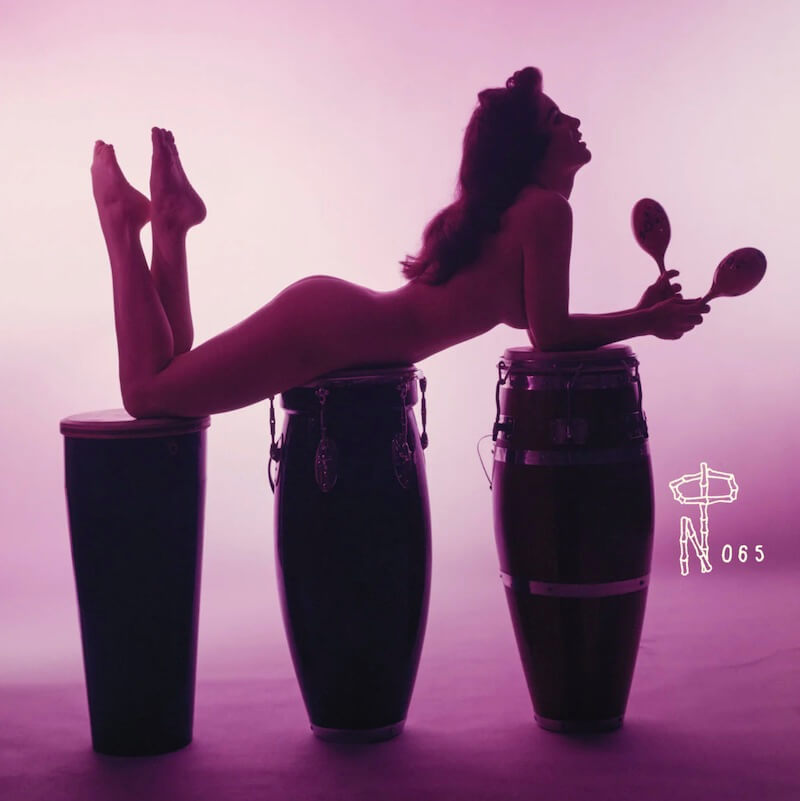 Founded in 2003, Numero Group has spent the past twenty years releasing compilations and reissues made up of artists ignored or forgotten by the passing of time. These are bands and musicians whose limited run pressings of forty-fives were previously lost in estate sale collections, their reel-to-reel tapes buried beneath dusty boxes in abandoned storage spaces. The Chicago-born, Los Angeles-based archival label has become a household name for heads and crate diggers, searching amongst the recesses of record collections for the rarest of rare musical diamonds from yesteryears. Even more surprisingly, Numero Group has become one of the most well-respected suppliers of vinyl packages during a time wrought with supply-chain issues and rapid increases in streaming services. Despite these obstacles, Numero Group has persevered, receiving Grammy nominations while continuously expanding their vinyl emporium of recordings and ephemera by obscure artists who rarely made it beyond regional radio.
Given their mastery of the archival compilation record, it should be no surprise that Numero Group would eventually dive into exotica, releasing Technicolor Paradise: Rhum Rhapsodies & Other Exotic Delights in 2018. Exotica is a perfect pairing for Numero Group's statement of intent: a hyper-specific subset of music that quickly came in and out of vogue, reflecting a bygone era's style and cultural context. More so, due to its short lifespan as a commercially viable genre, much of exotica is largely uncharted, and in these uncharted waters of adrift songs, a label such as Numero Group sets its sails.
Just as bossa nova swept through America in the early sixties (causing premiere crooners such as Frank Sinatra and Sammy Davis Jr. to release their own Brazilian jazz records) and disco exploded onto airwaves in the late-seventies (leading to popular rock bands such as KISS and The Rolling Stones to record their own four on the floor, dance-tinged records), exotica came into the musical zeitgeist during the 1950s, prompting prolific film composers such as Henry Mancini to release exotica offerings (1957s Driftwood and Dreams), pop groups such as Patience & Prudence to record Indonesian-tinged singles (1957s "Very Nice is Bali Bali"), and instrumental duos like Santos & Johnny to add island-themed instrumentals to their discography (1961s Hawaii). Even famous actors such as Robert Mitchum put out tropical-infused records (1957s Calypso is Like So). But by the mid-sixties, exotica had fallen out of favor, considered antiquated and tacky by an emerging generation that preferred the distortion of the British Invasion to the soothing strings of exotica found in their parents' record collection. Ironically, by the time Hawaii entered statehood in 1959, exotica was already becoming extinct.
Initially dubbed "pagan pop," exotica is the soundtrack to a lost America, one still reeling from the effects of WWII but looking ahead to a more sanguine future. Along with the architecture, automobile design, and consumer advertising from the midcentury, exotica captures a kind of optimistic apex of Americana; a time of space-age possibilities and romantic flights of fancy, of endless cocktail parties in suburban backyards and rum-soaked reveries; a nation blissfully unaware of the forthcoming Vietnam war, Kennedy's assassination, the turbulence of the Civil Rights movement, and everything else that would force America to stop daydreaming about faraway lands and wake up to the harsh realities at home.
Born out of the Polynesian Pop movement of the midcentury, exotica has aged into a rather dubious genre, typically occupying only a single cubbyhole in most record stores – if it occupies any space at all. Much like the tiki culture it came from, exotica is a pastiche of influences brought back to the states by WWII vets seeking to recreate the experience of visiting foreign ports and distant lands, concerning itself more with impressions of escapism than authenticity. Just as tiki borrows from the South Pacific Islands, the West Indies, and the Amazon basin to create a sensory experience of fantasy, exotica takes from jazz, easy listening, and lounge music from across the globe to form its sonic landscape of paradise. It's the sound of fictional places that only exist behind closed eyes, far removed from reality, where one can be transported to moonlit beaches from the comfort of their armchair at home.
"People would always ask me, 'Where did that music come from?'" famed exotica legend Les Baxter would recall in an interview. "They'd ask me, 'Did you go to Brazil? Cuba? Africa?' Back then, I never got any further than Glendale." Baxter, who ushered exotica into the mainstream in 1951 with Ritual Of The Savage, was a tenor saxophonist who began his career gigging around jazz clubs in Los Angeles. Just as Ernest Raymond Beaumont Gantt (otherwise known as Donn Beach, considered the godfather of tiki and original owner of the tiki bar empire, Don The Beachcomber) never really attended an ancient pagan ceremony in which he was introduced to the recipe for his signature cocktail, The Zombie (Donn appended his cocktail menu to read, "Limit of Two (For Your Own Safety)" due to what he told customers was the result of the drink being "too dangerous…the last guy that had three of these went mad and was never heard from again!"), Baxter's foray into exotica was based more on myth than fact. Instead of trying to emulate the sounds indigenous to tropical locales he'd never been to, Baxter created a musical fantasyland, thus leading to the auditory caricature of utopia that exotica would stake its claim to, as far away from reality as Capitol Studios in Los Angeles was from the jungles in the Amazon.
The explosion of the midcentury Polynesian Pop movement and exotica has more to do with the entertainment industry and Hollywood (where the original tiki bar, Don The Beachcomber, was established in 1933 at 1722 North McCadden Place, a mere few blocks away from Capitol Studios, where the first exotica records were recorded) than it does with any ancient civilization or remote islands. Any accusations of cultural appropriation fails to recognize that exotica and tiki are derived from a fabricated heritage onto themselves, possessing no hereditament dogma other than its own "Beachcomber's Creed," written by Sunny Sund, Donn Beach's wife: "Never stand when you can sit. And if you can – lie down a bit. Relax – no matter what you do, enjoying life is up to you. The world is just a point of view. When day is done and comes the night, no past time makes stars so bright, as greeting dusk with rum's delight. Of all life's pleasures, deeply drink, at every worry, give a wink. It's much later than you think."
Following the success of Baxter's Ritual Of The Savage, major labels released a plethora of exotica albums throughout the fifties hoping to cash in on the new sound blasting out of hi-fi systems across America. Along with Baxter, musicians such as Martin Denny, Arthur Lyman, Yma Sumac, and Tak Shindo would become figureheads of the golden age of exotica, cranking out a series of records that overlayed sounds of ocean waves crashing and seagulls chirping with yearning steel guitars with reverberated xylophones, draped in gentle strings and set to the steady beat of congas. A whirlwind of composers and bandleaders ranging from Andre Kostelanetz to Richard Hayman to Neil Hefti would quickly follow behind, duplicating the exotica blueprint established by artists such as Baxter and Denny in the hopes of revitalizing their careers.
Amongst this avalanche of exotica albums, London Records released British orchestra leader, Frank Chacksfield's stab at exotica, South Sea Island Magic (1958). Chacksfield's predisposition towards easy-listening string music (at the time dubbed "mood music") lent itself to the beach- hammock relaxation found in exotica. The album cover for South Sea Island Magic shows an American couple daydreaming about the Polynesian Islands from the comfort of their tiki-themed living room, presumably listening to South Sea Island Magic on their portable record player while paging through travel brochures to tropical locations. In many ways, the record cover sums up the ethos of exotica and tiki culture: why travel to the islands when you can experience them at home? Or, as Donn Beach famously said, "If you can't get to paradise, I'll bring it to you." All you have to do is drop the needle, pour yourself a glass of rum, and close your eyes, for exotica and tiki only exist in the mind.
Numero Group's Technicolor Paradise: Rhum Rhapsodies & Other Exotic Delights may seem daunting for the uninitiated. It's a triple disc release, divided into three themes: Daiquiri Dirges, Rhum Rhapsodies, and Mai Tai Mambos. The vinyl issue comes with a hardcover book which – in typical Numero Group fashion – provides context and insight into the time and place of these rare exotica recordings through photographs, promotional materials, and writing that reads more like prose than liner notes. On first blush, it's a lot to process, especially if you've never heard of exotica before, and the artists who defined the genre – Les Baxter, Martin Denny, Arthur Lyman, Yma Sumac – are absent from the compilation. Instead, Technicolor Paradise is comprised of unknown acts such as Lenny & The Thundertones, a surf-rock band that started in 1959 at Redford High School in Detroit, Michigan. There's Darla Hood, whose 1959 single, "Silent Island," failed to capture the attention of exotica audiences despite being backed by Ray Whitaker's orchestra. Songs such as "Polynesian Paradise" by The Centuries draw from Yma Sumac's 1950 debut, Voice of the Xtabay, and "Chant of the Moon" by Robert Drasnin is an homage to Martin Denny's 1959 album, The Enchanted Sea. Yet, it's clear to the exotica aficionado that most of the songs on Technicolor Paradise are stripped-back replicas of the genre's titans. Part of this is because exotica releases from more prominent labels such as Capitol, Liberty, and Hi-Fi had large enough budgets to afford the grandiose orchestrations and eclectic instrumentation that make up the classic exotica sound found on records such as Les Baxter's Caribbean Moonlight (1956) and Martin Denny's Exotica (1957). In contrast, the artists on Technicolor Paradise were signed to much smaller imprint labels, if signed at all. The ability to record an orchestration of Burmese gongs, Japanese kotos, Chinese bell trees, and choirs singing wordless chants simply wasn't in the budget for most of these regional acts, who instead made do with smaller arrangements.
The result is a compilation that touches upon the noir side of exotica, far more gritty and raw compared to the lavish production on the esteemed exotica albums from Capitol and Liberty. The recordings on Technicolor Paradise are rough around the edges, as if they were recorded in dingy dive bars on the outskirts of town, far away from the sun-kissed Shangri-la's found within the lush records by Les Baxter and Martin Denny. "Blue Oasis" by Chuck "Big Guitar" Ernest sounds more equipped for strip poles than palm trees, and "Forever Walks a Drifter" by The Monzas steers away from white sand beaches in favor of haunted coastal highways. The musical hallmarks of exotica are still present throughout, but these recordings aren't as much a portal into paradise as they are an invitation to a mysterious place, where the rum is always bottom shelf, the moon never sets, and danger lurks behind every rocky shore.
Technicolor Paradise may give a skewed impression if you've never heard of exotica, as it often leans closer to Morricone-esque spaghetti western and Link Wray-esque swamp rock, blurring the already convoluted lines of what constitutes exotica. If unfamiliar, your best bet is to spin a few records by Arthur Lyman or Tak Shindo and give your sonic palette time to adjust. Then, if you feel like your ears are acquainted with the sounds of wind-swept chimes and cascading strings, move onto the sleazy guitars and oil-can echo of Technicolor Paradise. If nothing else, it's another extraordinarily ambitious and thorough offering from Numero Group, who continue raising the bar for archival compilations across all genres. | e hehr
For Heads, by heads. Aquarium Drunkard is powered by its patrons. Keep the servers humming and help us continue doing it by pledging your support via our Patreon page.