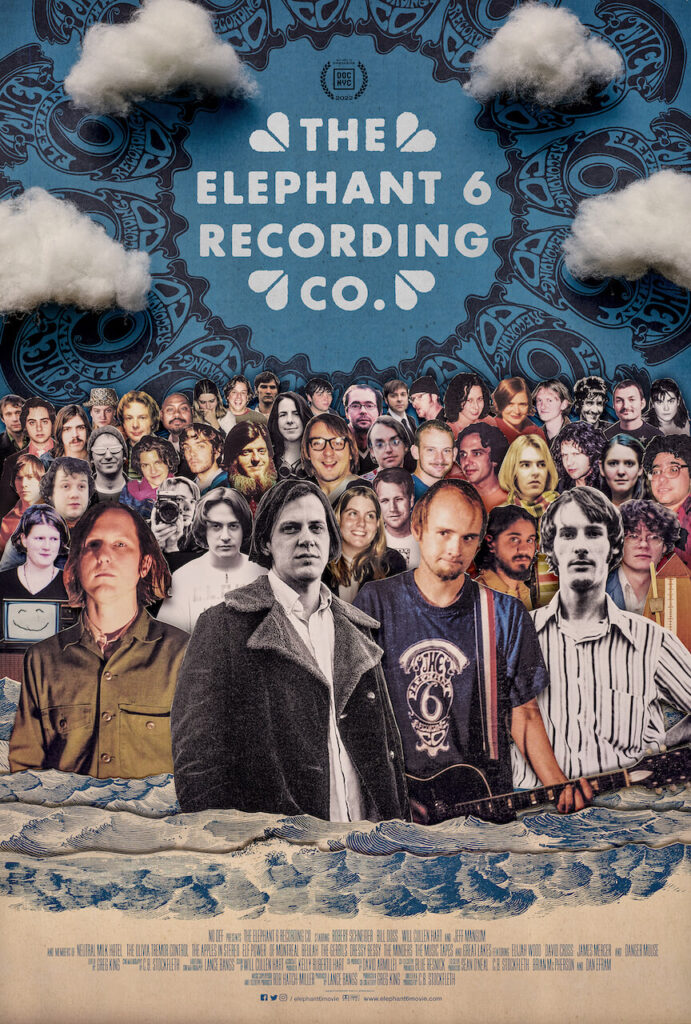 When we talk about '90s music scenes in America, we tend to think of the usual suspects: Seattle's grunge takeover, New York and LA's rap innovations, Chicago's alternative nation. But the American South was happening in its own strange way. Two new films, covering two very different Southern artistic expressions in the '90s, subtly push against the idea that Southern music is exclusively traditional or conservative—after all, the region pretty much birthed American music as we know it. In the '90s, The Elephant 6 Recording Company and Sparklehorse forged new links in that chain, making exciting, boundary-pushing music that remapped a new South for a new generation.
C.B. Stockfleth's The Elephant 6 Recording Co. is a joyous, heartfelt look at the DIY collective that gave rise to the bands Neutral Milk Hotel, The Apples In Stereo, Olivia Tremor Control, of Montreal, Elf Power, and dozens more. It's astounding the level of creativity that exploded out of Elephant's Athens, Georgia home base, but what's interesting is how it all started. Most of the principals grew up in tiny Ruston, Louisiana, a world away from Athens' freewheeling circus—and a universe away from American music culture at large. Two ingredients were in Ruston's petri dish: a good college radio station and boredom. "I feel like kids in places like that tend to get deeper into the things they love…because they need to," Julian Koster (Neutral Milk Hotel, The Music Tapes) says in the film. "They have to escape into something." The podunk atmosphere fed the musicians' desire to create on their own terms. No cowboy hats or blues riffs here. Instead, the Elephant 6 bands loosely gathered themselves around psychedelic pop and punk rock.
Since I first fell in love with the Elephant sound in my own college radio days, I'd always wondered how these rural Southern kids found such wigged-out influences. Filmmaker Lance Bangs, who also serves as the documentary's producer, points out how the Southern environment itself is psychedelic, especially once the collective relocated to Athens in the mid-90s. The town's Victorian-era homes with fourteen foot ceilings, overgrown woods, kudzu vines filtering the light, and humming bugs cast an atmosphere, both Edenic and eerie. It's like time itself stopped and plopped itself down in the humid air. Elephant 6 groups like Neutral Milk Hotel and Olivia Tremor Control tapped into this feeling. Their music is explosive and exuberant, but somehow haunted.
In this land of haints and spirits, the Elephant 6 collective made its own Southern identity by repurposing familiar tools. The ghostly musical saw haunts a lot of Neutral Milk Hotel's songs. Banjos with two strings and busted keyboards are used to bash out colorful symphonies. All of it was captured on the humblest of home recording equipment, from Tascam cassette four tracks to obsolete reel-to-reel players. This lo-fi grit is what first attracted me; it was so strange, so alive compared to a lot of '90s radio hits. It's exciting to see footage of how these bands could make such mind-expanding music with such crappy equipment. There's something funny and maybe uniquely Southern to that. As Dan Donahue (Great Lakes) proudly explains, "there are some records you can't make in New York City." Elephant's big happy family allowed for indulgence and intuition above all else. Those ideas vine through the music like all that kudzu.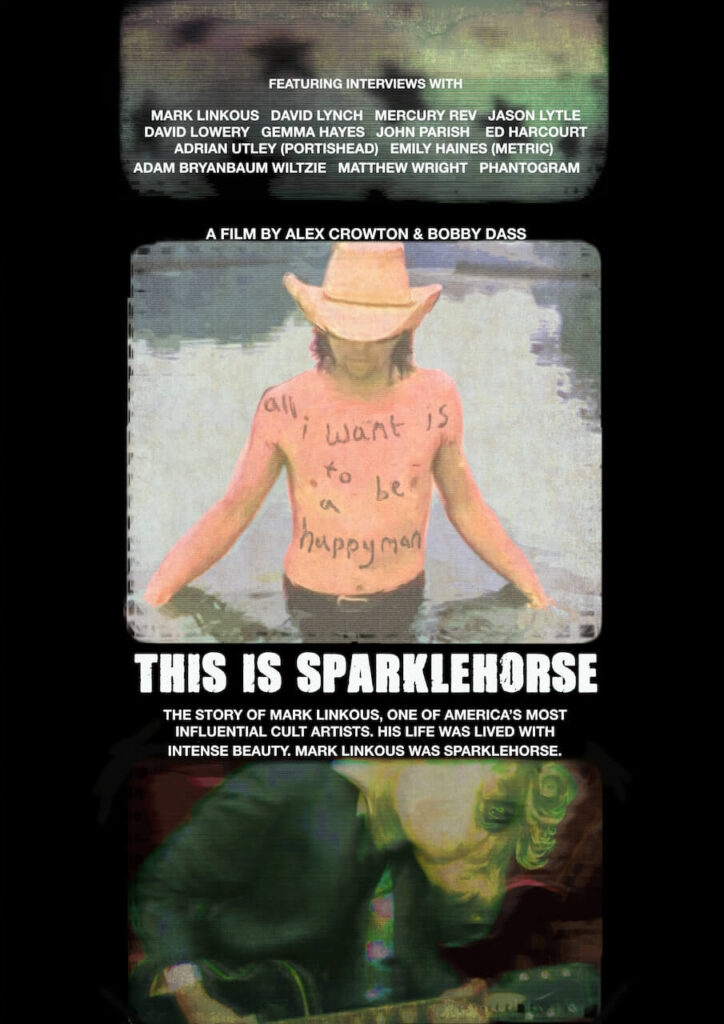 Just a few hundred miles away, in rural Virginia, Mark Linkous was on a similar path under the name of Sparklehorse. Alex Crowton and Bobby Dass' This Is Sparklehorse underlines Linkous' obsession with broken instruments. "Polish is to be despised," he declares, and as a fellow Southern outcast, it's just as much of a spiritual decision as an aesthetic one. With his cowboy hat and folk touches, Linkous is more overtly Southern than his Elephant 6 peers, but he complicates that image too. His songs are often slow as molasses and noisy, with a "sad beauty" at their core, as collaborator David Lynch puts it.
If Elephant 6 is largely gleeful, Sparklehorse is much more Lynchian, poking at the dark underbelly of dead-end Southern towns and psyches. Friends and bandmates all say how Linkous felt a need to rescue both broken equipment and feelings. He himself was repeatedly broken by life: drugs, fame, and poverty all swirl around him at different points. Linkous had major label help, but he opted to keep that same lo-fi aliveness that his Elephant peers were playing with. And after a few years in New York and L.A., he escaped to the South's isolation to tap into something deeper within. I've always found Sparklehorse's songs both scary and captivating. They're landscapes where beauty and ugliness slow dance together.
This is Sparklehorse has a Southern gothic tinge to it, speaking to Sparklehorse's inherent poetry of desolate beauty. "It is a hard world for little things," narrator Angela Faye Martin says. And it is hard watching Linkous get swallowed up by his own pain before taking his life in 2010. He was a particularly defiant Southern iconoclast, but pushing against that grain for so long can take its toll.
The Southern otherness of Elephant 6 and Sparklehorse seems to have faded over time. It's a little painful seeing Elephant 6's colorful exuberance; in today's heavy landscape, making music just to spread joy feels so distant, maybe even a little quaint. If Wikipedia is a good barometer for these kinds of things, the entry for Ruston barely even mentions the town's connection to some of the best indie bands of a generation. And Sparklehorse is often shorthand for a kind of doomed romanticism, which the film thankfully confronts by humanizing Linkous. But what both films also subtly argue for is a sense of childishness, in the best sense of the word. These were bands that experimented, dreamed, and searched for deep awe above all else. It's an awe that transcends any map or time period. | a levy
Only the good shit. Aquarium Drunkard is powered by its patrons. Keep the servers humming and help us continue doing it by pledging your support via our Patreon page.