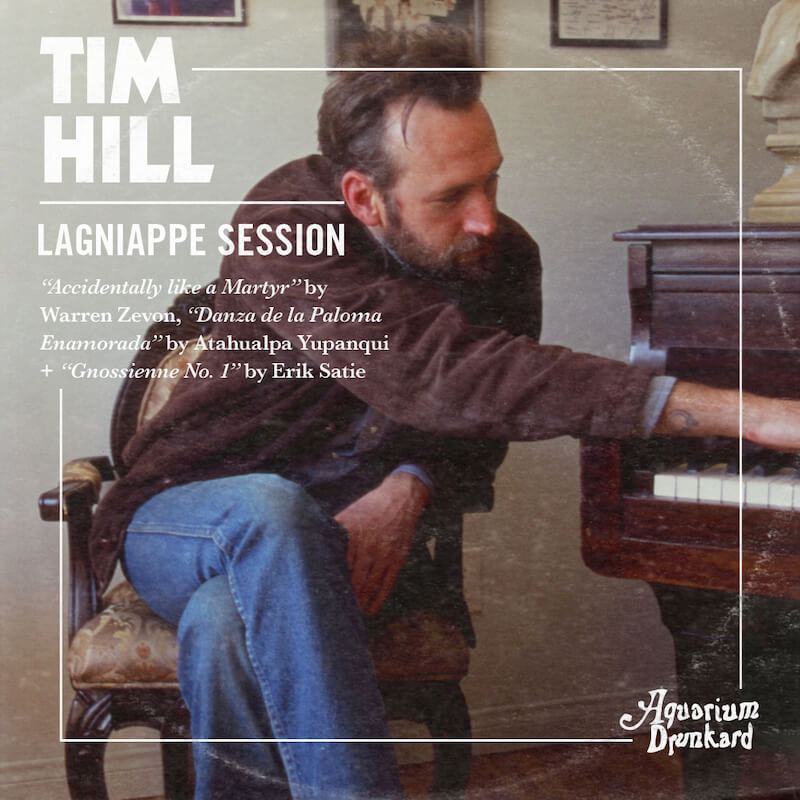 Lagniappe (la ·gniappe) noun 'lan-ˌyap,' — 1. An extra or unexpected gift or benefit. 2. Something given or obtained as a gratuity or bonus.
The inaugural Lagniappe Session from songwriter Tim Hill arrives on the heels of his sophomore effort Giant, a cozy collection of songs rooted in the traditions of LA troubadours like Warren Zevon and Neil Young. Also a Whittier, California-based ranch worker and known as the touring keyboardist for Allah-Lahs, Hill continues to brew his own craft of cowboy originals rooted in worn and dusty standards. Along with the aforementioned Zevon (of whom he previously covered "Steady Rain"), we hear another side of Hill's eclectic influences on this collection of covers, with instrumental pieces from Erik Satie and Argentine folk legend Atahualpa Yupanqui. Hill's notes on his selections, below.
Tim Hill :: Accidentally Like A Martyr (Warren Zevon)
Zevon always has the perfect balance of heavy lyrics and making light of it all at the same time. I just picture him at a motel pool having himself a time, then he goes and writes a beautiful song. "Accidentally Like A Martyr" paints that perfect setting.
Tim Hill :: Danza Da La Paloma Enamorada (Atahualpa Yupanqui)
I listen to a lot of Atahualpa Yupanqui on the ranch. The tone of his guitar and timbre of his voice are perfect. He sings about the land, and horses, and beauty.
Tim Hill :: Gnossienne no 1 (Erik Satie)
This was one of the earliest pieces I learned on piano. I always preferred it over the lighter more soothing "Gymnopedie", and it's still one of my favorites to play at home. I'm glad that I have my own recording of it.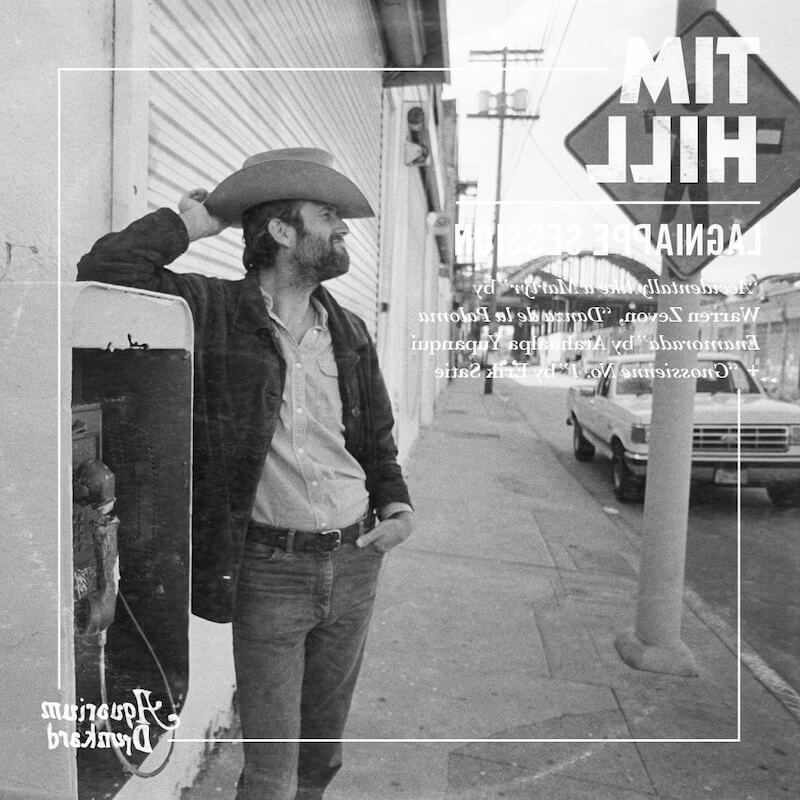 Lagniappe Sessions Archives / imagery via d norsen
For heads, by heads. Aquarium Drunkard is powered by its patrons. Keep the servers humming and help us continue doing it by pledging your support via our Patreon page.