Just about 50 years ago, Neil Young & The Stray Gators were winding down an extensive arena tour of North America. It should have been a victorious occasion, with Neil's blockbuster 1972 LP Harvest (and its smash singles "Heart of Gold" and "Old Man") still topping the charts. Instead, it was a disaster. At least according to Young.
"I was searching for something that I never really got," Neil later recalled in Jimmy McDonough's still-essential Shakey bio. "It didn't get to the groove like I wanted it to. I never really nailed it. And y'know, you could blame anybody for that, but I blame myself. I don't think I put together the right organization. It was a bad tour. I didn't feel good. Didn't have a great time. Not a lot of smiling."
Later in 1973, Young would release Time Fades Away, made up of new songs recorded (mostly) on the tour. But he's never been happy with it, for decades refusing to reissue the LP on any format (he's relented in recent years). "I think it's the worst record I ever made," he once said.
Fans know better, however. Time Fades Away — the first installment in Neil's so-called "Ditch Trilogy" — is a total classic: scuzzy, harsh country rock with beautifully wasted balladry mixed in. Compared to the smoother tones of Harvest, it's practically a Royal Trux record (hey, RTX even covered the title tune). But it's a brilliantly raw snapshot, a weirdo masterpiece that trades the celebratory nature of most live albums for uncertainty, experimentation and feral wildness.
To celebrate Time Fades Away's golden anniversary, we've compiled an alternate version of the album. Some of it comes from the original Stray Gators tour, some of it comes from much later on. All of it captures the unhinged thrills of the original. Don't be denied — listen in.
Neil Young :: Time Fades Away (Again)
Neil Young & The Stray Gators, "Time Fades Away" (Norfolk 1973) ++ Neil Young, "Journey Through The Past" (Boston 1976) ++ Neil Young & The Stray Gators, "Yonder Stands The Sinner" (San Francisco 1973) ++ Neil Young & The Promise of the Real, "LA" (Inglewood 2015) ++ Neil Young, "Love In Mind" (NYC 2014) ++ Neil Young, "Don't Be Denied" (1983) ++ Neil Young, "The Bridge" (London 1971) ++ Neil Young & The Stray Gators, "Last Dance" (Bakersfield 1973)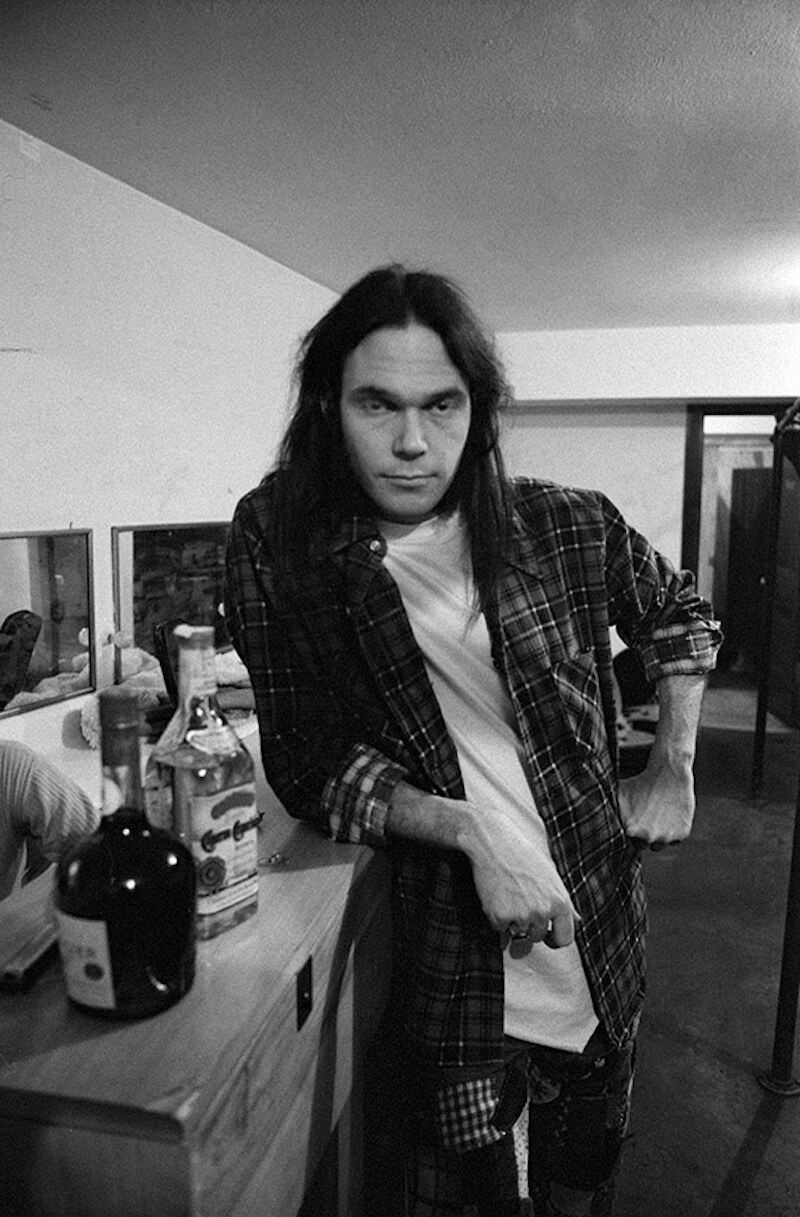 For heads, by heads. Aquarium Drunkard is powered by its patrons. Keep the servers humming and help us continue doing it by pledging your support via our Patreon page.