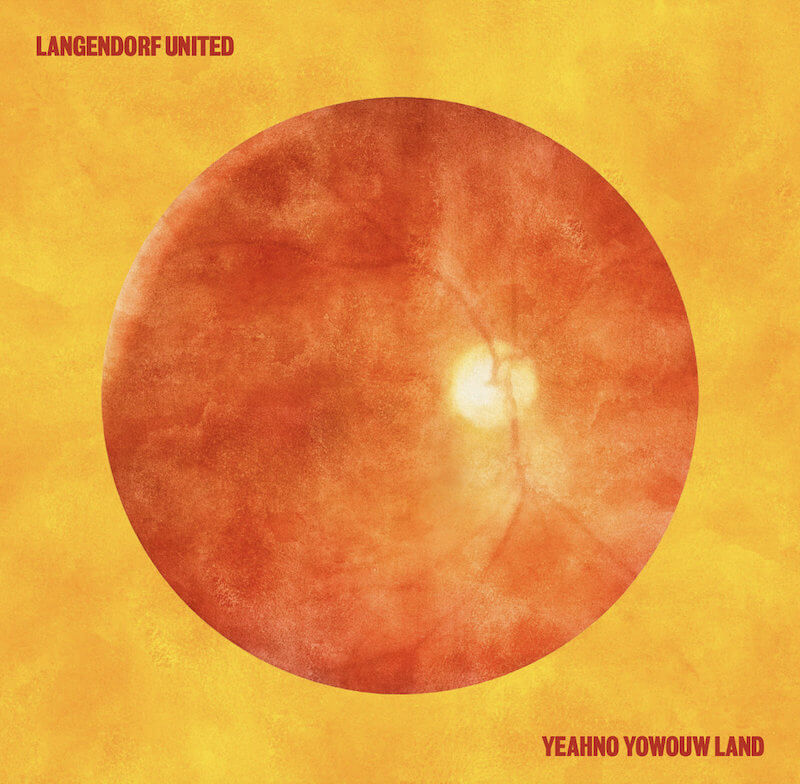 The seeds for Langendorf United—a new quintet led by Swedish composer & saxophonist Lina Langendorf—took root in 2013 when she traveled to Addis Ababa, practicing Ethiopian scales and tonalities while studying the music of Mulatu Astatke, Getatchew Mekuria and Hailu Mergia. Ten years later, she emerges with Yeahno Yowouw Land, a smoldering mind-meld of free, spiritual, ethio-jazz recorded over two days with players from Sweden and Norway, all of whom Langendorf had collaborated with previously, but who heretofore had never performed together as a group.
The musicians—Daniel Bingert on keys and guitars, Martin Hederos on keys and viola, Ole Morten Vågan on double bass, and Andreas Werliin on drums—certainly seem to have hit it off in this here inaugural meeting, ultimately delivering a sprawling double album with space enough to venture into the outer realms of prog-rock fusion jammers and screeching, sludgy free-jazz dissonance.
The unfamiliarity results in a crackling spontaneity and a boundless motion—viola, keys, and bass experience a psychedelic coalescence while Langendorf searches frantically and fearlessly on saxophone. Galactic synths drive the motoric rhythm of quicksand krautrock excursions and languid dips into spiritual jazz. On the epic "Hiyaw – Life`s Tides and Currents," everyone fades out for a spaced-out dance between synth and drum which, then just as gracefully, steps back for their leader's oceanic reeds—the group, indeed, united behind their leader, leaping beside her into a great musical expanse with joyful abandon.
The pseudo-title track, "Langendorf United," highlights the frenetic interplay between the bandleader's sax and Vågan's bass—a psychic fluency from a four-year collaboration that ceased twenty years prior. There's a Headhunters-tinted mutation to the track, with gurgles of synth and shimmering astral keys. And then there's the more sensuous "Ethiopiaye – Two Steps Closer," with short brushes of string and twinkling ivories gliding across the resonant hum of Langendorf's horn.
Released in partnership between Sweden's Sing a Song Fighter and Italy's Black Sweat Records, it's a spirited debut from a meeting of minds clearly brimming with ideas and artistically charged in the potential pathways of their collaborative powers. | c depasquale
Only the good shit. Aquarium Drunkard is powered by its patrons. Keep the servers humming and help us continue doing it by pledging your support via our Patreon page.