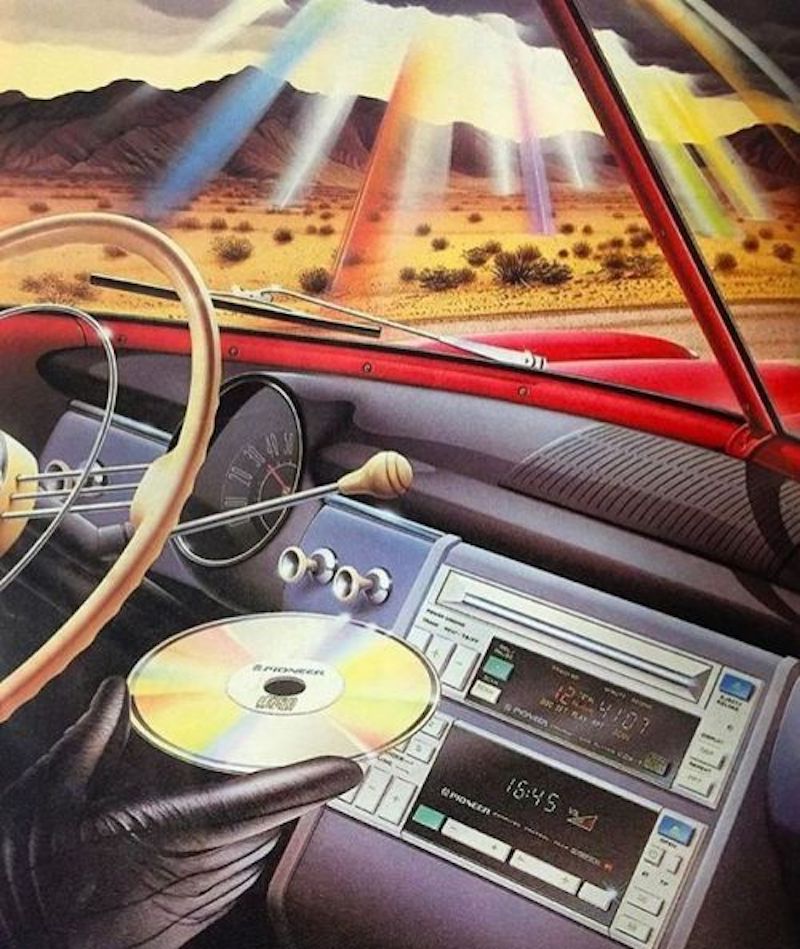 We're back in the CD section, digging through those round shiny things to spotlight some of our favorite bonus tracks. This time around, check out some way-out early 70s jazz-funk, lost West Coast psych jams and spiraling folk rock trips. | t wilcox
---
Bobby Hutcherson :: Hey Harold: The 2008 reissue of Bobby Hutcherson's 1971 LP Head On added an entire album's worth of radical bonus tracks from the same era — including this monstrous, previously unreleased 17-minute workout. "Hey Harold" would be at home on Tago Mago as much as it would be on any other contemporary Blue Note session, finding a devilish groove that surges and seethes throughout its extended runtime. This is a big band getting freaky and free, Bitches Brew-adjacent but more joyous and rollicking, Hutcherson's luminous vibes leading the way. Once it's over, you'll want to play it again — immediately.
The Byrds :: Universal Mind Decoder: An early instrumental version of "Change Is Now," this outtake from The Notorious Byrds Brothers is a total blast of mid-60s experimental psych pop magic. Clarence White would take the trippy solo on "Change" but here it's all Roger McGuinn, who didn't pursue guitar god status much after this period but made an indelible mark all the same. The tangled 12-string jam section here is terrific (and should last at least twice as long as it does). Eight miles higher. Oh, and stick around after "Universal Mind Decoder" for an unlisted bit of Byrds studio chatter, with the band being complete assholes to their drummer Michael Clark (who unsurprisingly would soon quite the band). It may have been 1967, but this ain't the summer of love.
Pentangle :: Pentangling (Aberdeen 1970): Was Pentangle a jam band? Not exactly. But they could certainly stretch things out beautifully onstage, as demonstrated by this lengthy live "Pentangling," which first showed up on The Time Has Come boxed set (and is now more readily available on the Basket of Light CD reissue). Over the course of nearly 20 engrossing minutes, Bert Jansch, Jacqui McShee, Danny Thompson, John Renbourn and Terry Cox give a master class in music history, mashing up ancient folk forms, Charles Mingus, blues adventurism and groovy psychedelia — and making it all work marvelously. Things even get pretty funky at points. And when Renbourn steps on his fuzz pedal around the 15-minute mark, Pentangle really starts to cook.
For heads, by heads. Aquarium Drunkard is powered by our patrons. Keep the servers humming and help us continue doing it by pledging your support via our Patreon page. .