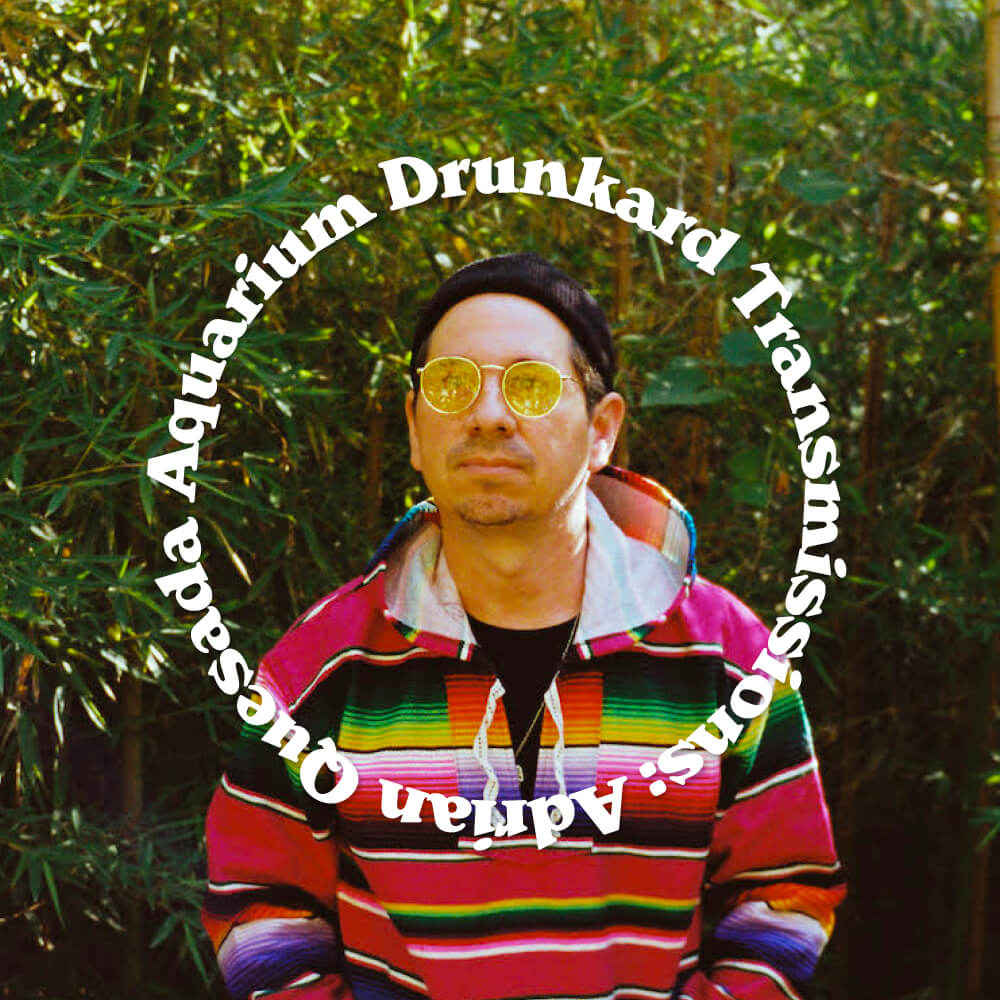 Of all the ways to discover a song, there are few more inviting and experiential than driving down a desert highway and hearing something come in over the radio—a real life transmission. That was the case for host Jason P. Woodbury driving down to Tucson sometime in 2022 when "Puedas Decir De Mi," by Adrian Quesada featuring Gaby Moreno came over the airwaves of KCXI Tucson community radio.
Transmissions :: Adrian Quesada
Quesada is best known as one-half of The Black Pumas, his duo with singer/songwriter Eric Burton. But Quesada's musical output is varied: he's worked with Brownout, a Latin hard rock-tinged outfit, Grupo Fantasma, Adrian Younge, and many more. In 2022, he released his debut solo album, Boleros Psicodélicos, followed that same year by Jaguar Sound. He joined us to discuss his trajectory, his worldwide success, his roots in hip-hop, and much more.
Transmissions is produced in partnership with Talkhouse Podcast Network. Aquarium Drunkard is powered by its Patreon supporters. Next week on Transmissions? Future soul singer Eddie Chacon takes us back in time and to Ibiza for a conversation focused around his incredible new album Sundown. Subscribe to Aquarium Drunkard Transmissions so you don't miss it. This transmission is concluded.
For heads, by heads. Aquarium Drunkard is powered by our patrons. Keep the servers humming and help us continue doing it by pledging your support via our Patreon page.