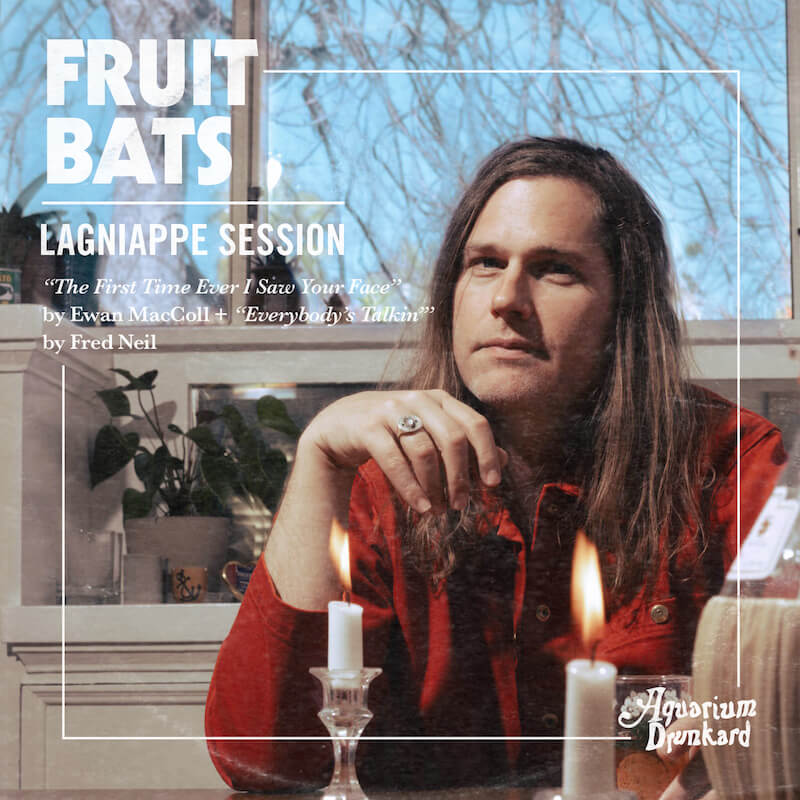 Lagniappe (la ·gniappe) noun 'lan-ˌyap,' — 1. An extra or unexpected gift or benefit. 2. Something given or obtained as a gratuity or bonus.
On the heels of their exceptional tenth LP, A River Running To Your Heart, Eric D. Johnson's long-running Fruit Bats return to AD with their second Lagniappe Session. While the 2014 entry found Johnson and co. covering the likes of Richard and Linda Thompson (along with '80s avatar Joe Jackson), this new installment pays tribute to both the lyricism of Ewan MacColl and Fred Neil as well as the enduring nature of the chosen pair of tunes. Giants, both. Johnson in his own words, below…
Fruit Bats :: The First Time Ever I Saw Your Face (Ewan MacColl)
Is there a more earnest, heartfelt love song? This one is in the conversation, at least. Ewan MacColl just goes for the absolute limit here, lyrically speaking – and it's so over the top with maximalist heart exploding emotions that it doesn't lose its luster over time. It always feels super alive and real. Roberta Flack's utterly transcendent version is of course near and dear to me and likely many others, and I reference some of her melodic choices in the second and third verses here. Another favorite take on this song is by the Gosdin Brothers from their superb Sounds of Goodbye album and I grabbed some vibes from that version too.
Fruit Bats :: Everybody's Talkin' (Fred Neil)
I got obsessed with the Midnight Cowboy soundtrack when I was in high school, and this was my entry point into the magical universe that is Nilsson, now absolute bedrock for me. I re-listened to that version after not having heard it for a time, and DAMN, the arrangement is just stunning. That said, the version I worked up here is definitely mining the territory of the Fred Neil original, at least vocally speaking (speaking of stunning). Also the choogling momentum of my version is a nod to both Bill Withers and Ernest Ranglin's driving takes, both stellar. Also I really never realized that this song is really just one repeated verse and chorus and some waah-waahs and that's all that it really needs!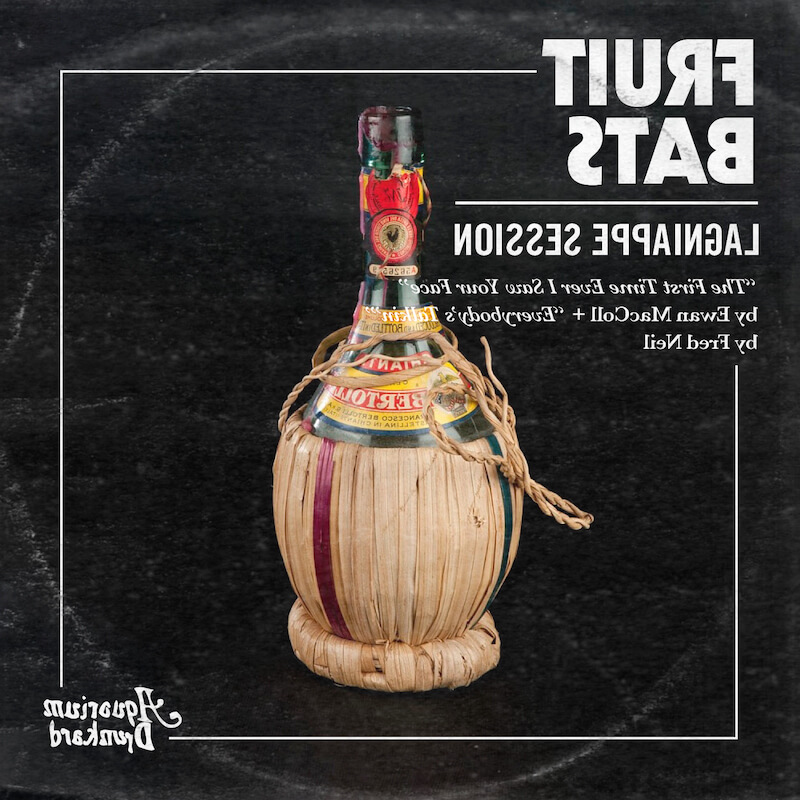 Lagniappe Sessions Archives / imagery via d norsen
For heads, by heads. Aquarium Drunkard is powered by its patrons. Keep the servers humming and help us continue doing it by pledging your support via our Patreon page.