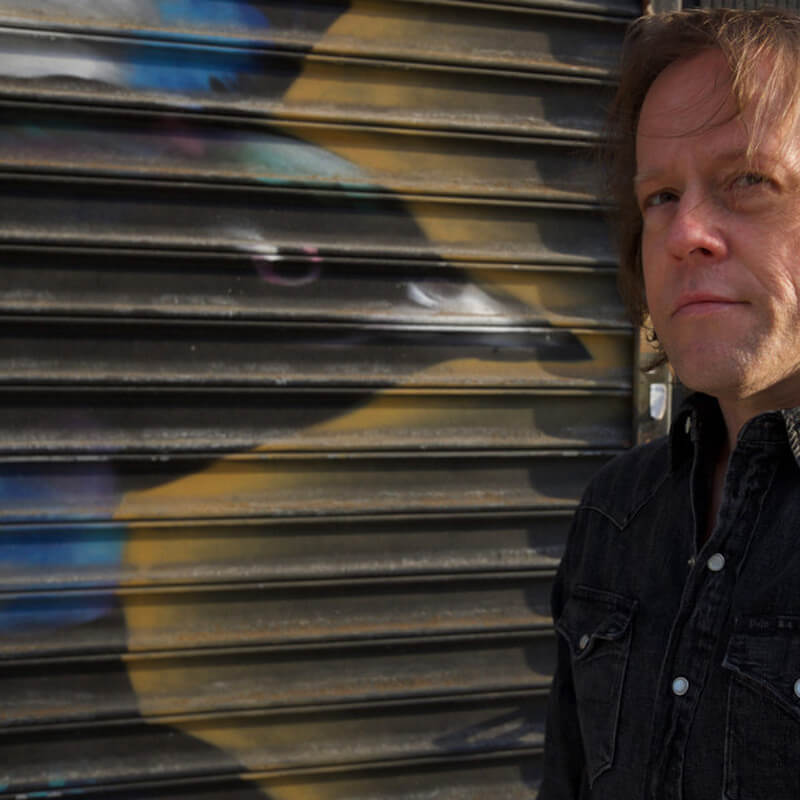 Not too long ago, in a Twitter thread on the various "dad" subgenres of music, someone labeled Khruangbin "dad psych," and I honestly haven't stopped thinking about this. Maybe it simply struck too close to home. But the phrase immediately conjured a certain contemporary strain of propulsive, mildly weedy, guitar jams—out enough to get slightly spun in, but not so far gone that you're alienating people at the cookout or in the carpool lane. This isn't searing, dark-night-of-the-soul psychedelia. But heads of a certain age know the sense of relief that comes from discovering that your kid's friend's parents listen to, say, Rose City Band. They're probably ok people, all things considered.
Drew Gardner's already laying the foundations for a dad psych summer. Last month, the mighty Elkhorn, Gardner's duo with guitarist Jesse Shepherd, dropped the astonishing On the Whole Universe in All Directions. There, Gardner set aside his Fender Telecaster and returned to the percussion and vibraphone duties of his San Francisco out-jazz past. Paired with Shepherd's grassy 12-string, Gardner's resonant vibes on Whole Universe made for a set of winding, fractal compositions, climbing the high bricks like wisteria vine. Think of it as a workingman's Crystal Silence.
Gardner picks up his guitar again for the amiably shaggy Flowers in Space, an album of four low-key liquid jams that all stretch out around the ten-minute mark. Recorded at the same 2019 Black Dirt sessions featured on Gardner's excellent 2021 self-titled solo cassette, Flowers in Space further demonstrates the guitarist's virtual telepathy with bassist Andy Cush (of Garcia Peoples) and drummer Ryan Jewell (of pretty much everything). It was an unexpected treat to get another slab of sympathetic magic from what amounts to a veritable dad psych supergroup.
The tracks here are not face-melters. Gardner's playing is clean and endlessly fluid, while the relentlessly nimble and inventive rhythm section of Cush and Jewell keep the proceedings on the jazzier end of things. The outstanding opener "Sun Dagger" even flirts with an almost Ethio-groove. The slow-burn album standout, "Birds In and Out" hearkens back to the psychedelic simmer of the first two Gunn-Truscinski records. And the rolling country boogie of "Concrete Ship" feels like a drive in the hills. These guys make it all sound easy.
As the weather turns, people are mentally compiling playlists for road trips and barbeques. Gardner, Cush and Jewell have got you covered. And on behalf of a nation of dudes wearing Wooden Shjips t-shirts to little league games, I want to thank them for it. | b sirota
Aquarium Drunkard is powered by its patrons. Keep the servers humming and help us continue doing it by pledging your support via our Patreon page. Only the good shit.