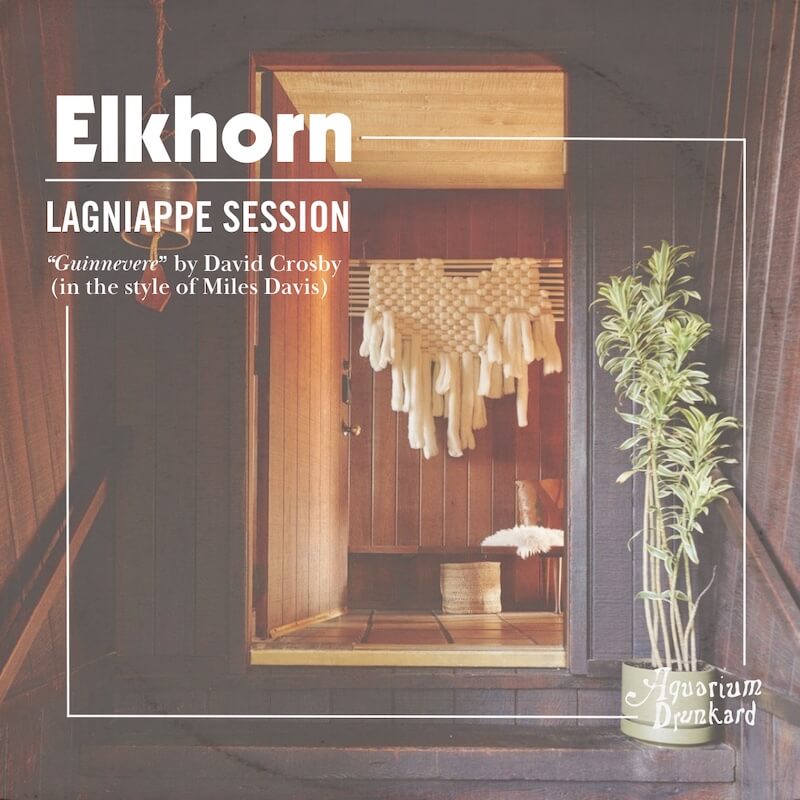 Lagniappe (la ·gniappe) noun 'lan-ˌyap,' — 1. An extra or unexpected gift or benefit. 2. Something given or obtained as a gratuity or bonus.
With the remarkable On The Whole Universe In All Directions, Elkhorn continues its constant state of growth and mutation. Built on a solid foundation of drums, vibraphone, and booming 12-string guitar, it charts a path from American primitive folk-isms toward galactic, psychedelic cosmic vistas. The duo's first Lagniappe Session offered a grab bag of interpretations of songs by the Dead, Sonic Youth, and Robbie Basho, but this one devotes itself fully to just one, epic-length composition: a cover of David Crosby's "Guinnevere," as played by Miles Davis. Jesse Sheppard joins us with a few thoughts below.
Elkhorn :: Guinnevere (David Crosby)
It's an honor to be asked back for another Lagniappe, natch…especially if you enjoy wearing your influences on very long sleeves. (See our conversation with the esteemed Jason Woodbury in today's Transmissions Podcast for more on this topic). Covering a tune is always a fun opportunity for us to explore and learn, and some might say we're a band that doesn't shy away from an ambitious cover. While we took a broad approach in our last session, casting a net over material as diverse as the Grateful Dead, Robbie Basho, and Sonic Youth, this time we wanted to keep things focused. In "Guinnevere" we found a lens we could use to look through Miles' version into Crosby's and beyond, paying tribute to both massive influences and examining the idea of a "cover" itself. Or maybe we just thought it was hilarious that the Croz was so befuddled by Davis' take on his tune that he asked not to be credited, resulting in the track allegedly being cut from Bitches Brew. Try to get your head around that for a minute. So here's a jam for fans of droney Elk albums like Storm Sessions and Lionfish, and also one that shows us flexing a new creative tool in our quiver: multi-tracking. In addition to recording and mixing the session, Drew played frame drum, zither, shaker, electric guitar, and a variety of percussion and bells. I laid down the 12-string, weissenborn (first time I've played it on tape), and the aforementioned jingle jangle. Hope 'ya dig.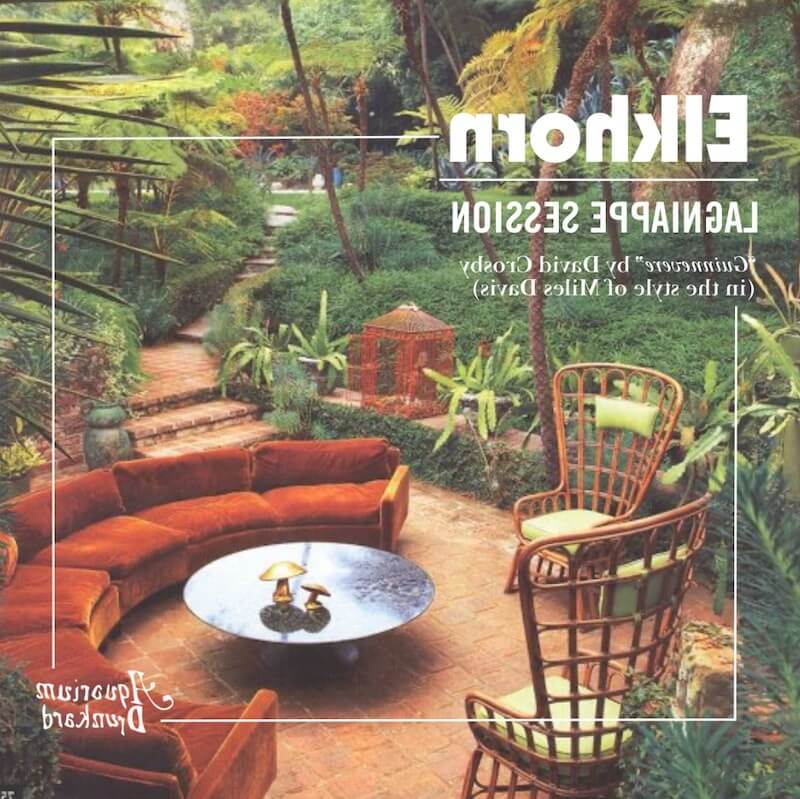 Lagniappe Sessions Archives / layout via d brown
For heads, by heads. Aquarium Drunkard is powered by its patrons. Keep the servers humming and help us continue doing it by pledging your support via our Patreon page.