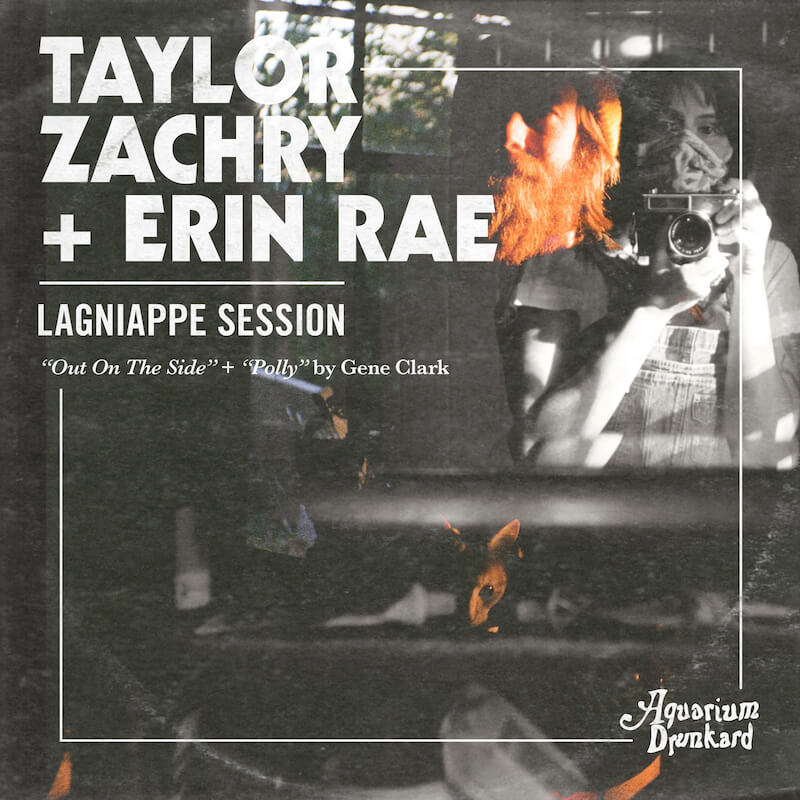 Lagniappe (la ·gniappe) noun 'lan-ˌyap,' — 1. An extra or unexpected gift or benefit. 2. Something given or obtained as a gratuity or bonus.
Erin Rae returns to AD with her third Lagniappe Session, this time as a duo with Taylor Zachry. A callback of sorts to her initial session from 2019, this installment once again finds the Nashville based singer-songwriter paying tribute to the enduring work of the late Gene Clark, covering "Out On The Side" and "Polly" – both tunes via Clark's own late sixties collaboration with banjo player Doug Dillard. Zachry and Rae on their selections, below.
Taylor Zachry & Erin Rae :: Out On The Side (Gene Clark)
Erin and I lived together in my cabin through some big changes. The pandemic happened. Touring stopped. Her dog died. We spent a lot of mornings hanging out in the kitchen, high on caffeine. Gene Clark was in heavy rotation through it all, and in order to commemorate our time as roommates, we decided to get together with our good friend Ryan McFadden to record a couple of our favorite Clark songs. I chose "Out on the Side" because I felt like the opening lines of the song were an apt description of how it felt to live through the sudden changes that Erin and I – and the rest of humanity – were navigating at that time.
"And there could be at any moment a change | And if perhaps to put us down | I won't act like I've seen something strange | Maybe I just won't make a sound"
Taylor Zachry & Erin Rae :: Polly (Gene Clark)
Taylor's cabin was such a special safe haven during 2020 and so was our friendship. We talked about music and life and had some really great, cozy meals with his partner, Celeste. He built a coop and raised chickens and kittens and I mostly just got really good at watching TV. He was there when my dog passed away & helped with the whole experience. He gave me a bass lesson and I never practiced, and we did a cold plunge in the Cumberland River the day I moved out. We talked about recording these songs for a while and finally made it happen. The Beech House tapes, haha. Gene Clark's singing and writing are an inspiration to both of us. He was playing "Out On The Side" a bunch and I said maybe we should record "Polly", too.
The lyrics that hit me the most these days are "dreams cover much time | But they leave blind | The will to begin," which could also apply to the time between talking about recording to when we finally did it. To Gene!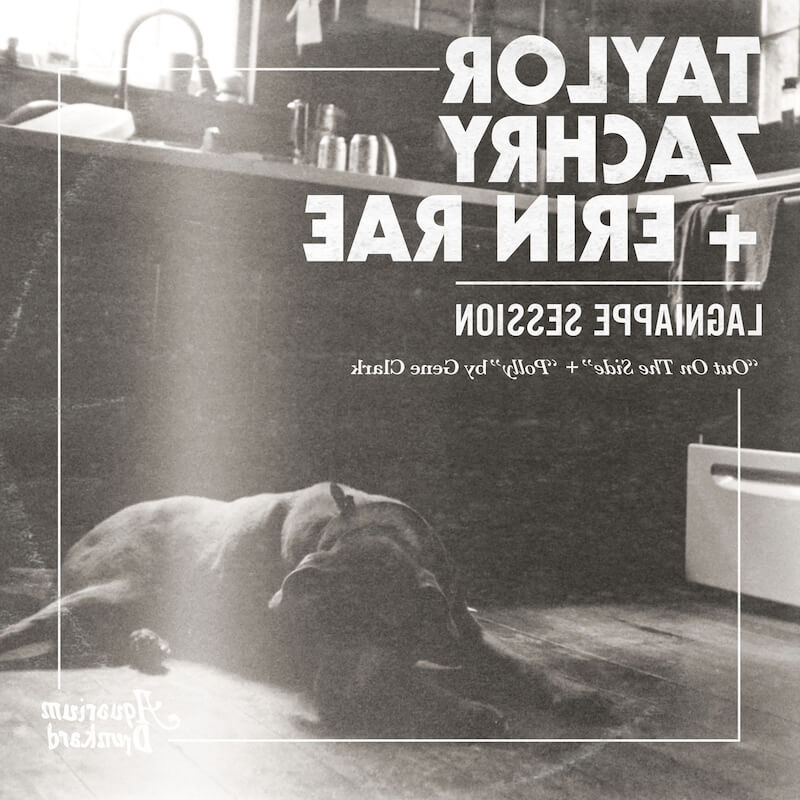 Lagniappe Sessions Archives / imagery via d norsen
For heads, by heads. Aquarium Drunkard is powered by its patrons. Keep the servers humming and help us continue doing it by pledging your support via our Patreon page.