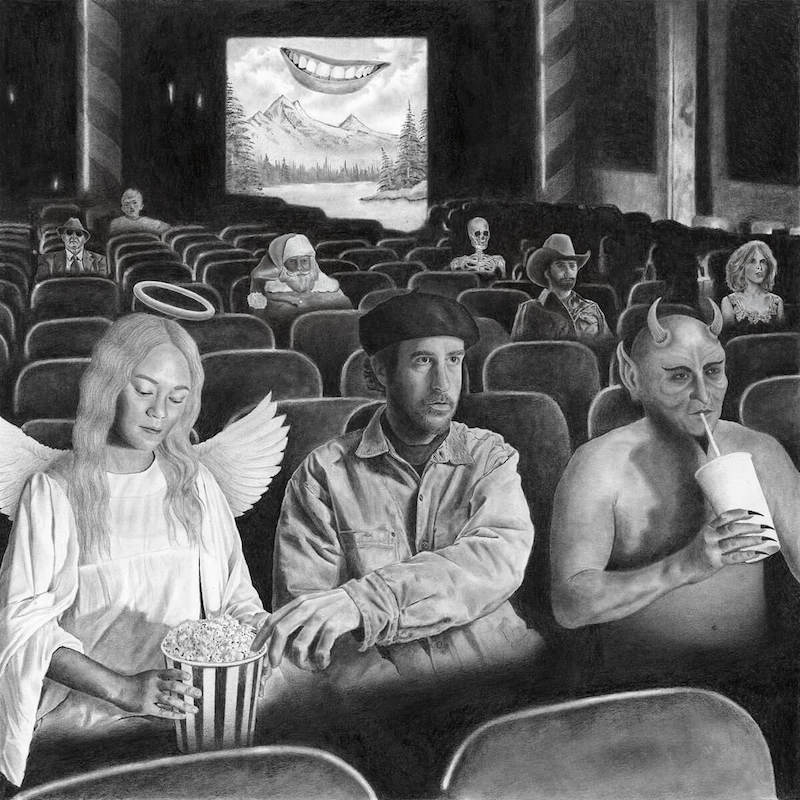 From the music down to the apropos cover art, there's an identifiable cinematic charm that permeates Love For the Underdog, the fourth LP from John Andrews and The Yawns. The accompanying visual art has become synonymous with the multi-faceted work from John Andrews: the artist's signature shaky, hand drawn animation elevates these filmic flares on the video for single "Checks in the Mail". Splashes of painterly, ink-soaked animated frames interchanging with archival footage of the golden era of the classic movie-going experience. These throughline experiences all representing variations of a lost art, indeed.
"Someday you'll realize/ in a year or two/people start to point out things you didn't know you do", Andrews sings on autobiographical "Starving Artist". Following 2021's Cookbook, the musician relocated to New York City (the record was cut at multiple NY studios) and it was the city's film programs that rekindled a love for movies. The album arrives on the heels of a bizarre record exchange oddity that has to be read to be believed, and lifting string arrangements (courtesy of composer Simon Hanes) now accompanying the smooth, golden A.M. folk-pop. For all of the record's seventies-era balladry charm, remnants of the likes of Iowa Dream-era Arthur Russell come through on tracks like "Never Go Away", with timeless background harmonizing. Add headphones for this trip, then lean back in the dim-lit theater and enjoy. | m neeley
Aquarium Drunkard is powered by its patrons. Keep the servers humming and help us continue doing it by pledging your support via our Patreon page.