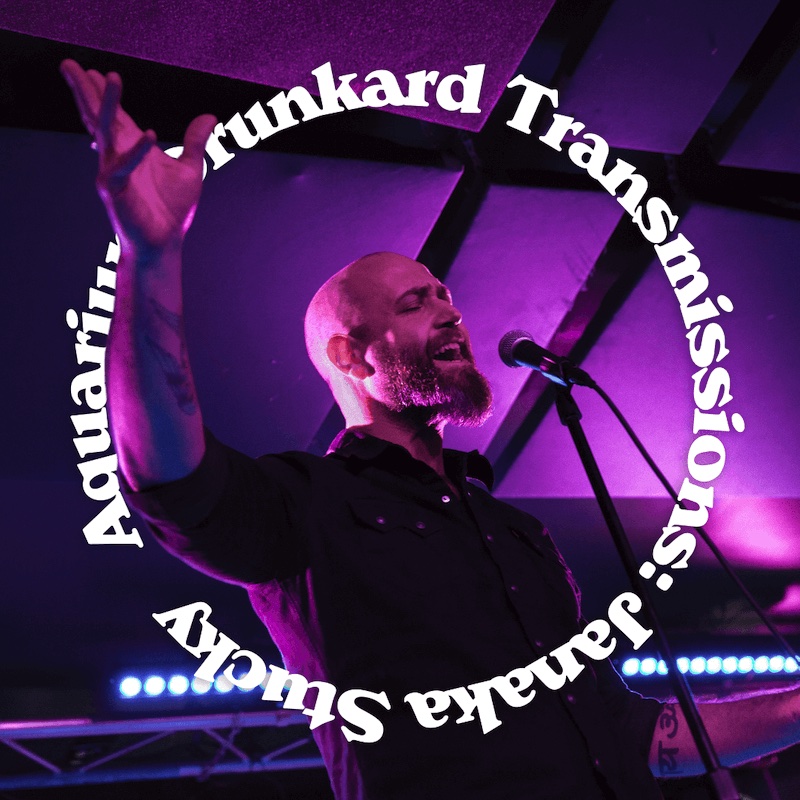 Our guest this week is mystic poet, writer, publisher, and performance artist Janaka Stucky, who's been hailed as "extraordinary" and "riveting" by no less an occult authority than Jimmy Page of Led Zeppelin. We were first introduced to Stucky through his work with Third Man Books, the literary division of Jack White's Third Man empire, which released his 2015 collection The Truth is We Are Perfect and 2019's epic poem, Ascend, Ascend.
Rooted in horrific imagery and Kabbalistic prose and written over the course of twenty days as its author came in and out of trance states, Ascend Ascend is beautiful and horrifying—a meditation on decay and transcendence. Now, Stucky is presenting a musical version of the text. Recorded at the All Pilgrims Church in Seattle as part of a 7-city tour in 2019, the album finds Stucky joined by cellist Lori Goldston, known for her work with Nirvana, Earth, and Cat Power. This week on Transmissions, he connects with host Jason P. Woodbury to discuss the poem, his musical journey, and touch on the ineffable and dread-soaked nature of reality.
Transmissions :: Janaka Stucky
Transmissions is produced in partnership with Talkhouse Podcast Network. Aquarium Drunkard is powered by its Patreon supporters. Next week on Transmissions? Alex Pappademas and Joan LeMay join us to discuss their new book, Quantum Criminals: Ramblers, Wild Gamblers, and Other Sole Survivors from the Songs of Steely Dan.
Aquarium Drunkard is powered by its patrons. Keep the servers humming and help us continue doing it by pledging your support via our Patreon page. For heads, by heads.