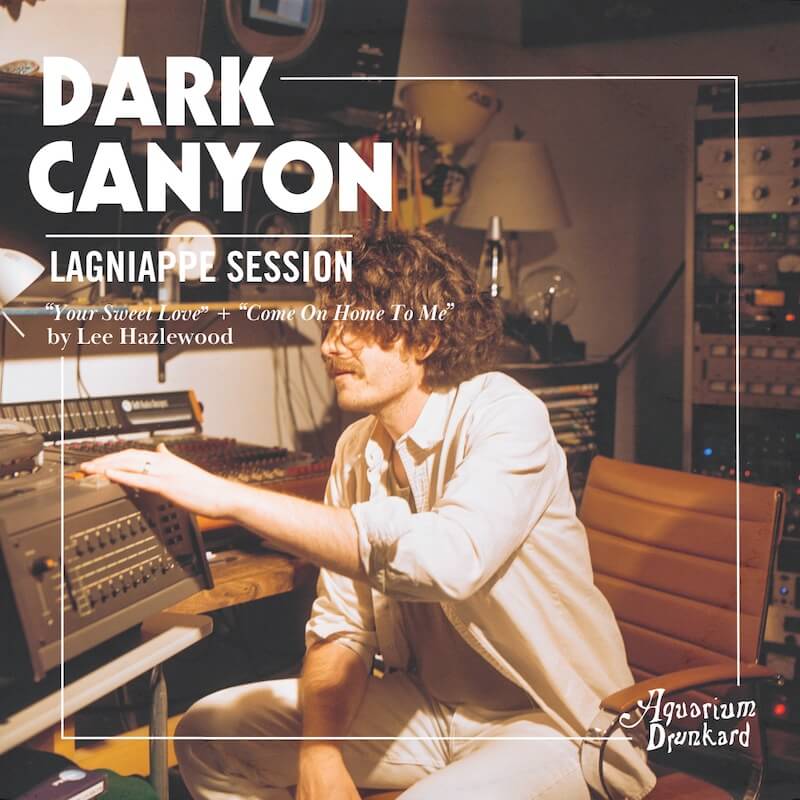 Lagniappe (la ·gniappe) noun 'lan-ˌyap,' — 1. An extra or unexpected gift or benefit. 2. Something given or obtained as a gratuity or bonus.
Mike Novak is the mastermind behind Dark Canyon, a spaghetti-western project that released its debut self-titled album in September 2022. For his premiere Lagniappe Session, Novak takes the cinematic reverberation of Dark Canyon and infuses it into the compositions of Lee Hazlewood – another musician who was no stranger to the spectral sounds of lonesome desert towns. Like Hazlewood, Novak's music shares a penchant for the mythos of the American frontier: the twilight-tinted Greyhound bus depots where ghosts bide time for eternity and the dusty saloons where cowboys drink whiskey and try to forget to remember.
Apart from playing acoustic and baritone guitar, Novak produced, engineered, and mixed these sonic reimaginings to stereo tape at his analog studio at The Chicago Electric Piano Company in Chicago, IL. Joining Novak and filling out the Dark Canyon lineup are some A-list heavy-hitters from the Chicago music scene: Adam Wayne (bass), Matt Yeates (drums), Peter Briggs (pedal steel), Garrett Spoelhoef (Wurlitzer and mellotron), and Andrew Sa (vocals). Novak on his selections, below.
Dark Canyon :: Your Sweet Love (Lee Hazlewood)
Hazlewood is one of my favorite producers, and always a go-to reference for production and orchestration. Out of his vast catalog this is the song that I keep coming back to. Super lush and beautiful, but also an unexpected vocal delivery that never quite falls where you expect it to. I have wanted to work with singer Andrew Sa for a long time, and this was the perfect opportunity. His vocal delivery is spot on, with a touch of twang that pairs nicely with the airy pedal steel guitar. I adapted the cello part for baritone guitar and added a Mellotron choir to fill out the bridge.
Dark Canyon :: Come On Home (Lee Hazlewood)
This a is a deeper cut off Lee's '71 breakup album, Requiem for an Almost Lady. I love how dark and haunting this tune is. This arrangement takes note of those themes and also blossoms into a psychedelic outro. Once again Andrew Sa steps into the role of Hazlewood and delivers a killer vocal track. I especially like how the echoplex heavy Gilmour-esque steel outro came together.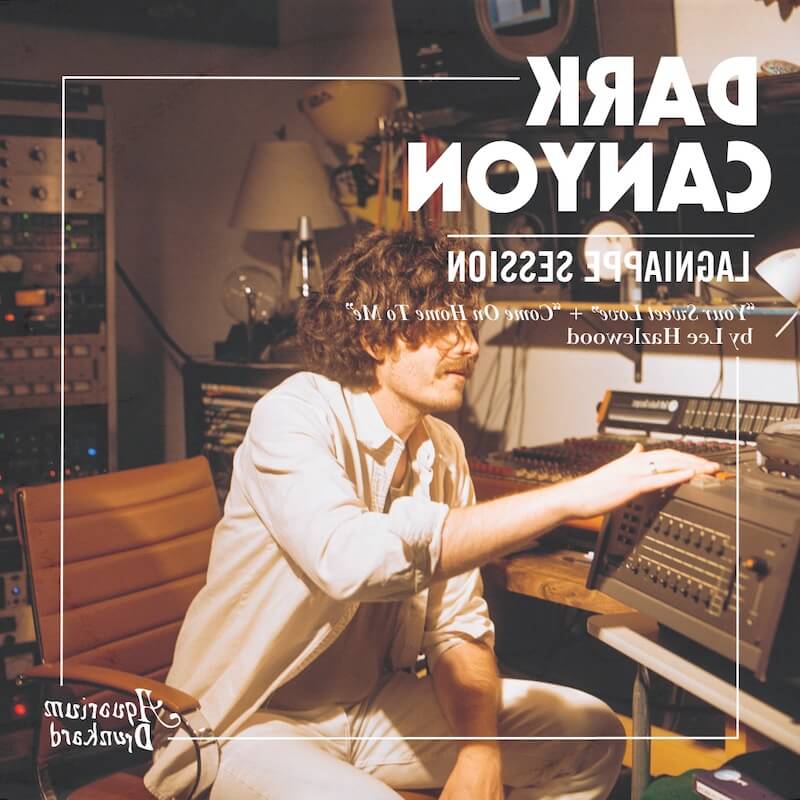 Credits: Mike Novak – acoustic and baritone guitar; tambourine Andrew Sa – vocal Adam Wayne – bass Matt Yeates – drums Peter Briggs – pedal steel – Garrett Spoelhoef – Wurlitzer and Mellotron. Recorded and mixed to tape in Chicago by Mike Novak. Mastered by Christopher Colbert.
Lagniappe Sessions Archives / layout via d brown
For heads, by heads. Aquarium Drunkard is powered by its patrons. Keep the servers humming and help us continue doing it by pledging your support via our Patreon page.