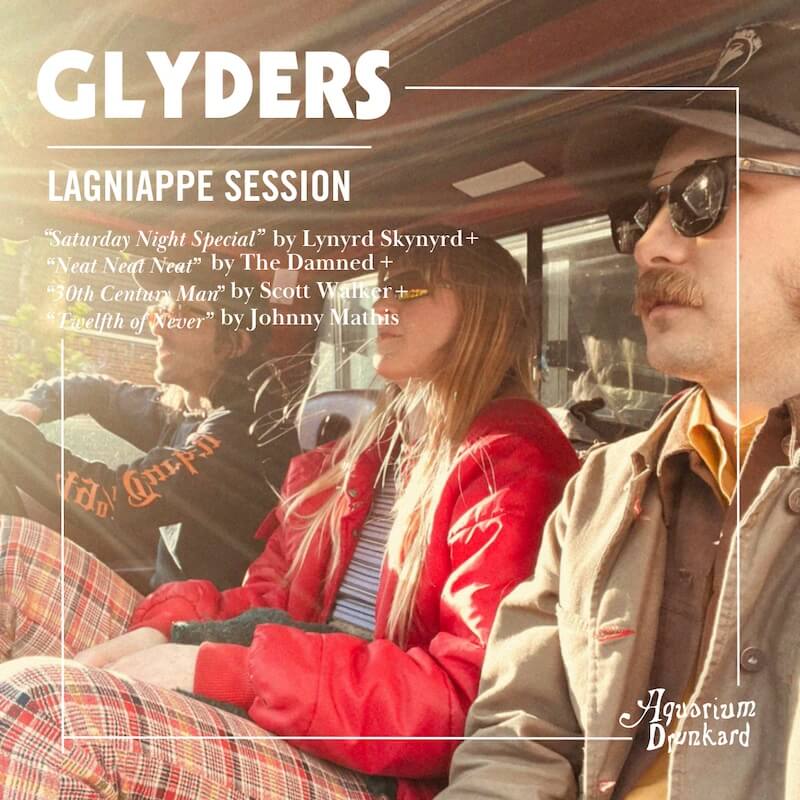 Lagniappe (la ·gniappe) noun 'lan-ˌyap,' — 1. An extra or unexpected gift or benefit. 2. Something given or obtained as a gratuity or bonus.
Consummate purveyors of 'American weirdness', Chicago's Glyders returned to the fold earlier this year with the release of their latest LP, Maria's Hunt, via hometown heroes Drag City. Buttressing the album, the band's Lagniappe Session takes on southern fried Skynyrd, The Damned as chooglers, acoustic Scott Walker and Johnny Mathis by way of the Hoss. Joshua Condon and Eliza Weber on their selections, below.
Glyders :: Saturday Night Special (Lynyrd Skynyrd)
There's always someone talking shit about Skynyrd, but this song might surprise some folks. Gun violence in America is completely out of control and we agree that we should indeed "dump 'em to the bottom of the sea". Heavy riff with a great message and we were lucky enough to have our pal Andrew Harper rip some lead guitar on this take. RIP to Gary Rossington who is one of my favorite guitarists and sadly passed as we were in the studio recording this track. – JC
Glyders :: Neat Neat Neat (The Damned)
This cover came about accidentally, when during a jammy practice a choogle morphed into a mutation of the Damned riff. Josh started singing the lyrics over it and somehow it worked. It's a hippified version of a punk gateway we all love. – EW
Glyders :: 30th Century Man (Scott Walker)
Anytime I hear this song I immediately start singing along. One of those songs you wish you wrote – short, simple and only a few chords makes it extra powerful to me. Scott's got that special kind of magic, ya know? – JC
Glyders :: Twelfth of Never (Johnny Mathis)
This is one of a handful of bedroom recordings I've made on my own with a Tascam portastudio. It sat with the others on a shelf for a couple years but this seemed the perfect opportunity to dust it off. I was still finding my singing voice and couldn't get the vibrato I wanted, so I put tremolo on the harmony vocal to try and emulate the effect. One of the greatest love songs of all time… It was written by Johnny Mathis but I discovered it on a Waylon Jennings record, after which my version is modeled. – EW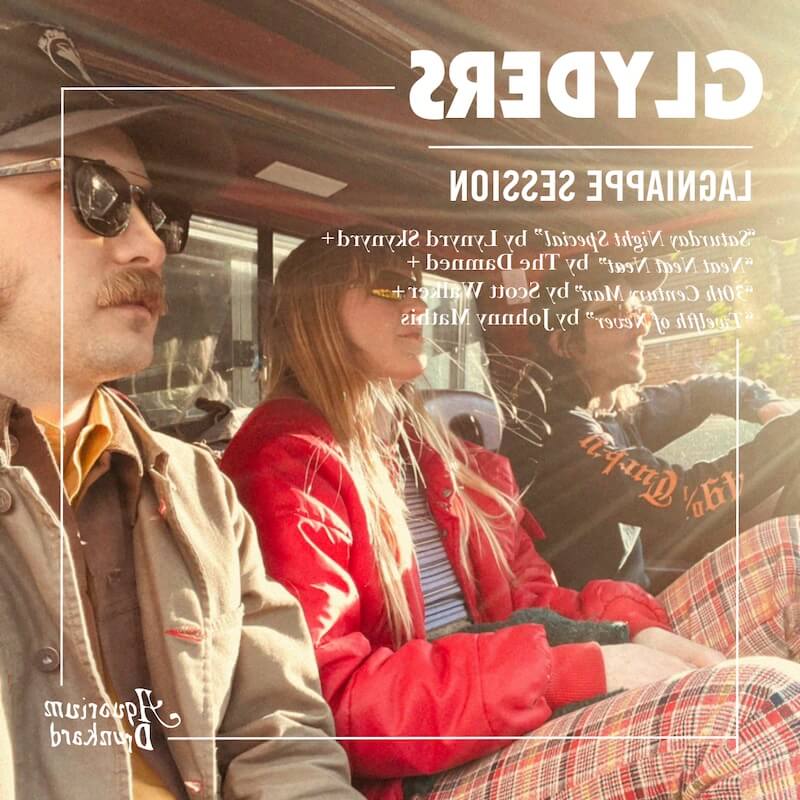 Lagniappe Sessions Archives / layout via D Brown
For heads, by heads. Aquarium Drunkard is powered by its patrons. Keep the servers humming and help us continue doing it by pledging your support via our Patreon page.