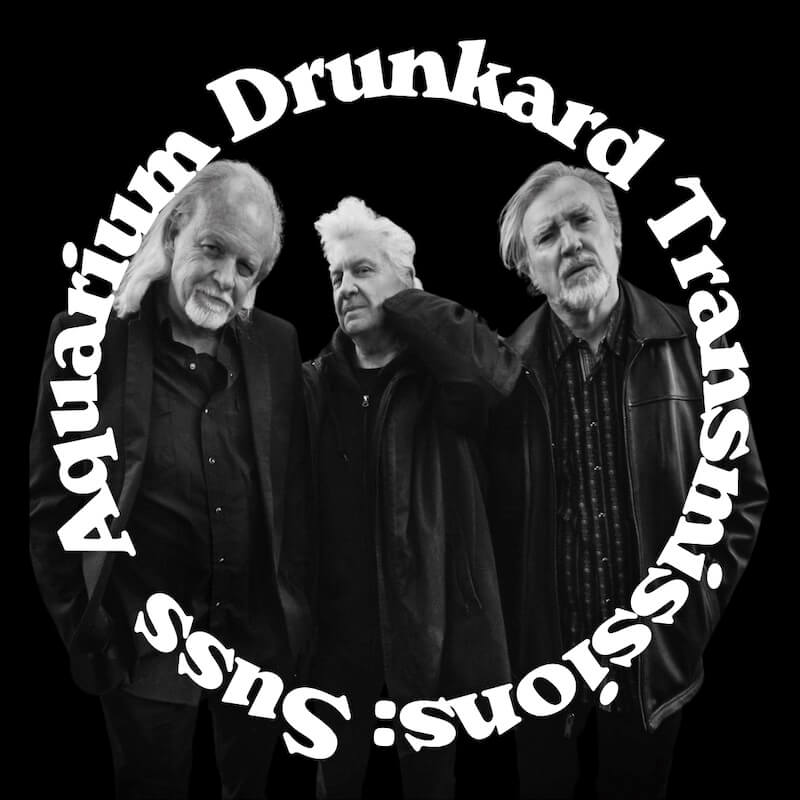 This week on Aquarium Drunkard Transmissions: ambient country trio Suss. On their own, Suss members Jonathan Gregg, Bob Holmes, and Pat Irwin have been involved in musical projects, with artists like k.d. Lang, the B-52s, John Cale, David Bowie, Norah Jones, the War on Drugs and Wilco—Irwin even contributed music to Nickelodeon's Rocko's Modern Life.
Transmissions :: Suss
Since 2018, they—along with the their departed bandmate, the late cartoonist and musician Gary Lieb—have created spectral, moody soundscapes they've dubbed "Ambient Country," which is also the name of a podcast Holmes hosts, where he highlights "the roots of the high and lonesome sound," weaving together strands of instrumental folk, Americana, ambient, electronic, soundscapes and psychedelia.
The group's latest is Suss, a self-titled collection that assembles four EPs—Night Suite, Heat Haze, Winter Was Hard, and Across the Horizon—into a majestic double album, full of slow motion twang, suspended synth drones, and gorgeous swells of pedal steel. This is country music mutated and stretched along a vast horizon, open music for open souls. It was a pleasure to host these three for a loose hang-out episode.
Support Aquarium Drunkard on Patreon. Transmissions is a part of the Talkhouse Podcast Network.
Next week on Transmissions? Next week on the show, Bruce Licher of Independent Project Press and Records, who joins us to reflect on a life of indie rock letter pressing and much, much more.
Aquarium Drunkard is powered by its patrons. Keep the servers humming and help us continue doing it by pledging your support via our Patreon page. For heads, by heads.