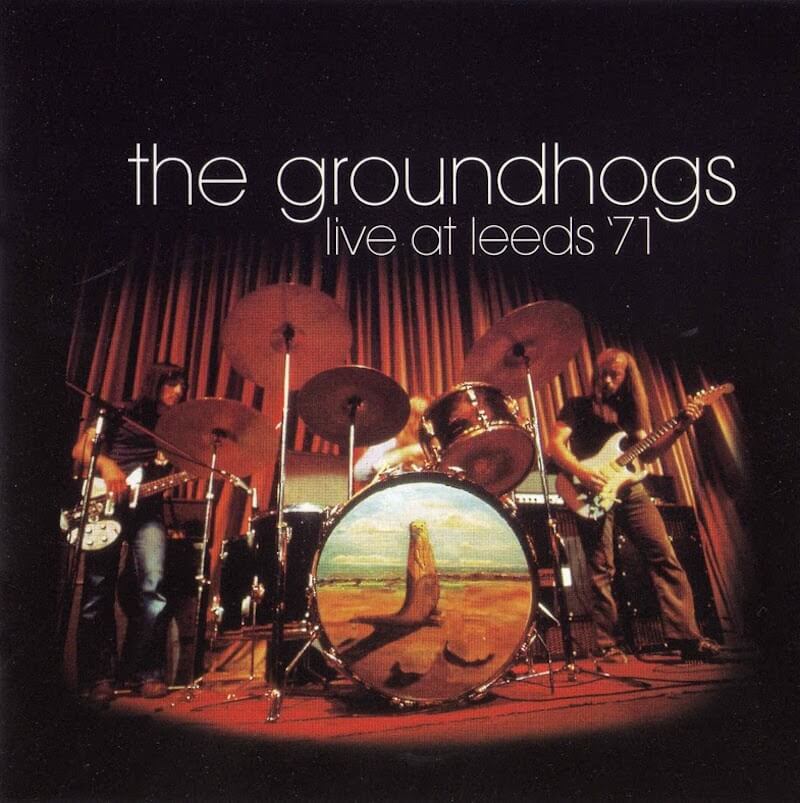 Of the many albums to play in requiem for (T.S.) McPhee, fearless leader of the mighty Groundhogs, there are none quite like Live at Leeds. It's one of those right place/right time performances, recorded in 1971 while the band was opening for the Stones with a set comprised entirely of songs from Thank Christ for the Bomb and Spilt.
In all their stony, damaged glory, the hogs waste no time getting down to business with their ferocious signature jam, "Cherry Red." The rest of the album is no less bludgeoning, straddling a line between Peter Green's bad trip blues-rock and the raw amphetamine howl of early Mötörhead. The only respite is the impeccable low-key boogie of McPhee's "Groundhog Blues," an homage to his mentor and teacher, John Lee Hooker. But just as things mellow out, the band goes in for the kill with a version "Eccentric Man" that could make The Stooges blush.
Alas, Live at Leeds was never officially released, initially issued without a sleeve as a US-only promo, reissued here and there in the decades that followed. It's the kind of tough luck that ensured the Groundhogs a lifelong residency in the underground, despite being massively influential on the development of UK metal and punk. Ain't it always the way. Though it remains in dire need of reissue, Live at Leeds is one of the heaviest live albums ever put to tape, and one can only marvel at Tony (T.S.) McPhee and the Groundhogs in full wailing splendor. The king hog is dead, long live the king hog! | j annis
Only the good shit. Aquarium Drunkard is powered by its patrons. Keep the servers humming and help us continue doing it by pledging your support via our Patreon page.