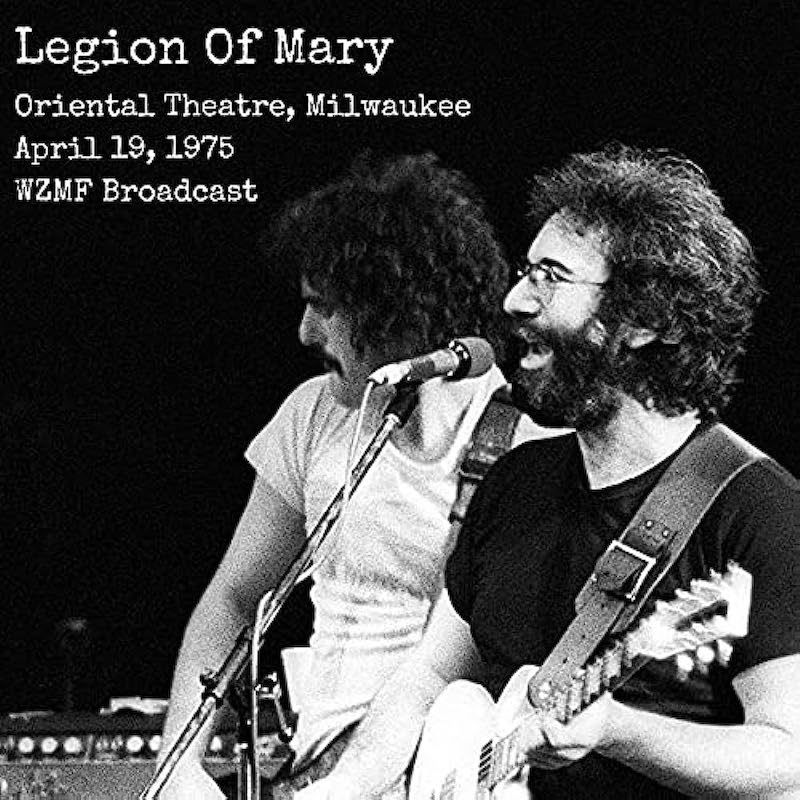 Summer approaches and we're once again under the spell of Legion of Mary, the short-lived bay area live outfit that was home to players Jerry Garcia, Merle Saunders, John Kahn, Martin Fierro and Ron Tutt. Performing around 60 shows between July 1974 to July 1975, the band's spirited performance at Milwaukee's Oriental Theatre in April of '75 is one of their best in circulation, and one that, thus far, has yet to see an official release. The recording was sponsored and broadcast by station WZMF-FM based in Menomonee Falls, WI.
Download: Legion Of Mary :: Oriental Theatre | Milwaukee, WI, 1975 WZMF
Set: Tough Mama | It Ain't No Use | I Feel Like Dynamite | You Can Leave Your Hat On | Every Word You Say | | That's What Love Will Make You Do | Wicked Messenger | Harder They Come
For heads, by heads. Aquarium Drunkard is powered by its patrons. Keep the servers humming and help us continue doing it by pledging your support via our Patreon page.