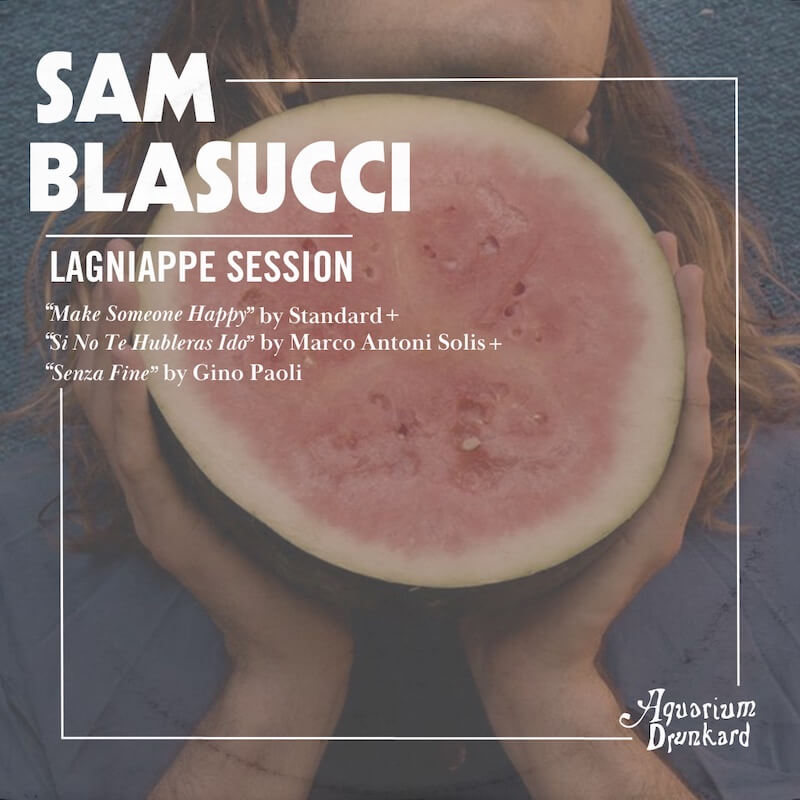 Lagniappe (la ·gniappe) noun 'lan-ˌyap,' — 1. An extra or unexpected gift or benefit. 2. Something given or obtained as a gratuity or bonus.
If you've followed AD for a minute you're likely aware of Sam Blasucci's role as one half of the Los Angeles based Mapache. Whereas that project hones in on the sunny sonic alchemy of LA's coast and canyons, Blasucci's recent solo material works a slightly different thread, influenced both by his move from guitar to piano, and time spent in New Orleans over the pandemic. On heels of his debut long-player, Off My Stars, Blasucci's Lagniappe Session digs into the work of Mexico's Marco Antonio Solís Sosa, an old standard made popular by Jimmy Durante, and a nod to his own Italian roots. The artist in his own words, below.
Sam Blasucci Feat. Nydia Gonzalez :: Si No Te Hubieras Ido (Marco Antonio Solis)
I first heard "Si No Te Hubieras Ido" in a taxi cab somewhere in Coahuila, Mexico when I lived there. Like many people who know the song, I later heard it again in Alfonso Cuaron's Y Tu Mama Tambien, which is a film that touched me deeply and has been one of my all time favorites for years. I fell in love with the song and wanted to present it in my own way with the help of Nydia Gonzalez on backing vocals.
Sam Blasucci :: Senza Fine (Gino Paoli)
"Senza Fine" is a song that makes me think of my 101 year old grandma who still loves Tony Bennett to this day just as much as she did years ago, only these days while also keeping up with the Kardashians. My favorite version comes from Ornella Vanoni who's voice cuts me so deep it's like I can feel her teeth when I listen to it. I wanted to embrace a bit of my Italian blood with this one.
Sam Blasucci :: Make Someone Happy (Standard)
"Make Someone Happy" is a song that I've always loved to hear on the guitar especially. The most popular version by Jimmy Durante features an orchestra and is incredible. I felt like I wanted to take a bit from that while also letting those beautiful changes come out differently with an acoustic guitar instead. It's just a beautiful poem and a lovely song.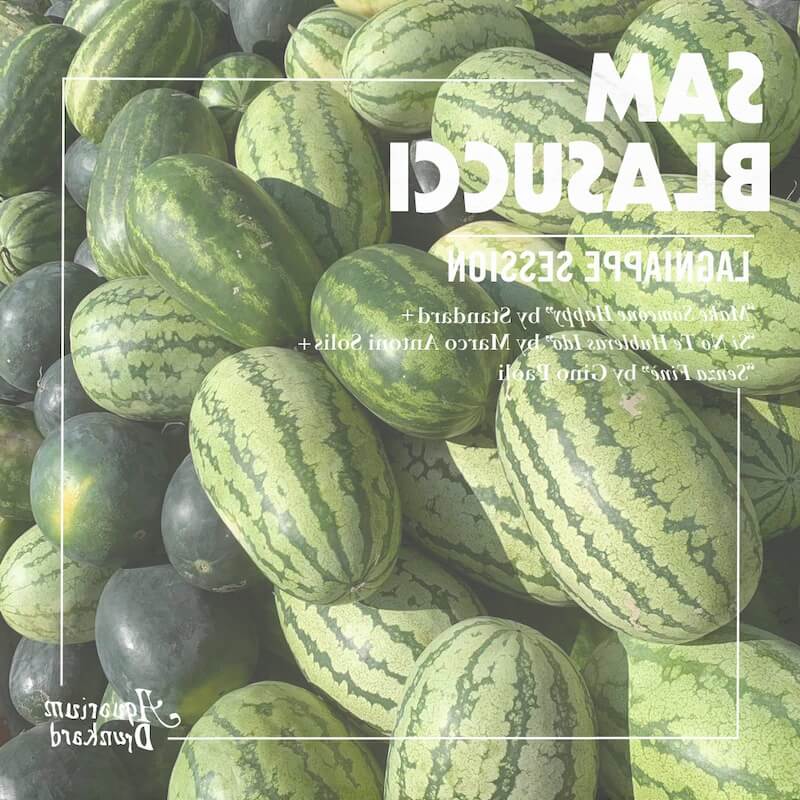 Lagniappe Sessions Archives / layout via D Brown
For heads, by heads. Aquarium Drunkard is powered by its patrons. Keep the servers humming and help us continue doing it by pledging your support via our Patreon page.