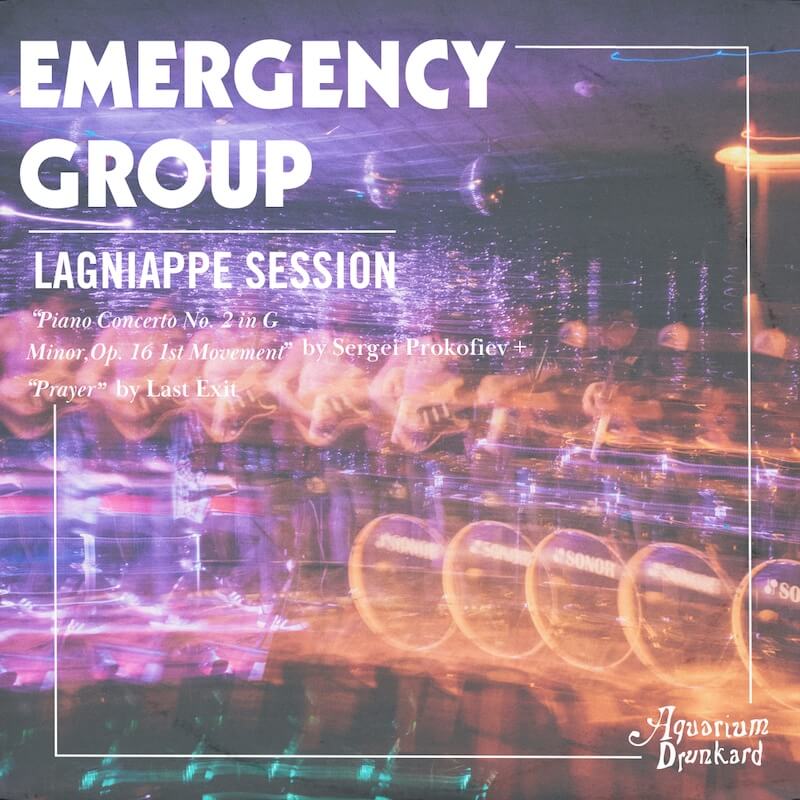 Lagniappe (la ·gniappe) noun 'lan-ˌyap,' — 1. An extra or unexpected gift or benefit. 2. Something given or obtained as a gratuity or bonus.
Brooklyn's Emergency Group emerged earlier in 2023 with Inspection of Cruelty, a radical cassette on Island House Recordings. Blending electric Miles adventurism with kraut-y psychedelia, it was an auspicious debut — and its two extended tracks left you hungry for more. Fortunately, the quintet is already in the planning stages for a second LP, this one in collaboration with Psychic Temple / Big Ego mastermind Chris Schlarb. While we wait for the fruits of those sessions, dig Emergency Group's first Lagniappe Session — it's a doozy.
Emergency Group :: Piano Concerto No. 2 in G Minor, Op. 16 1st Movement (Sergei Prokofiev)
Prokofiev's second concerto for piano and orchestra was originally written in 1913 and rewritten in 1923. We chose to write an arrangement of the piece because we were drawn to the expansive, dark opening melody and underlying shifting harmonies from the first movement. Using this as the jumping-off point for an improvisation proved to be both challenging and somehow gratifying. The entire original composition scored for solo piano and large orchestra is a relentless, four-movement tour de force for the soloist and takes up the better part of an hour. There are a number of great recordings; Vladimir Ashkenazy with the London Symphony Orchestra is definitely worth a listen.
Emergency Group :: Prayer (Last Exit)
We're huge fans of Last Exit, the 1980s free-jazz/metal "supergroup" composed of Peter Brötzmann, Sonny Sharrock, Ronald Shannon Jackson, and Bill Laswell. They're easily one of the most aggressive and unfriendly-sounding bands of all time. "Prayer" is the opening piece from their sole studio album, Iron Path. That record is still in print courtesy of ESP-Disk, though Last Exit's live albums are also worth seeking out wherever you can find them. We kept our version of "Prayer" fairly loose and tried to bring our own atmospherics and textures into the interpretation. RIP Peter Brötzmann.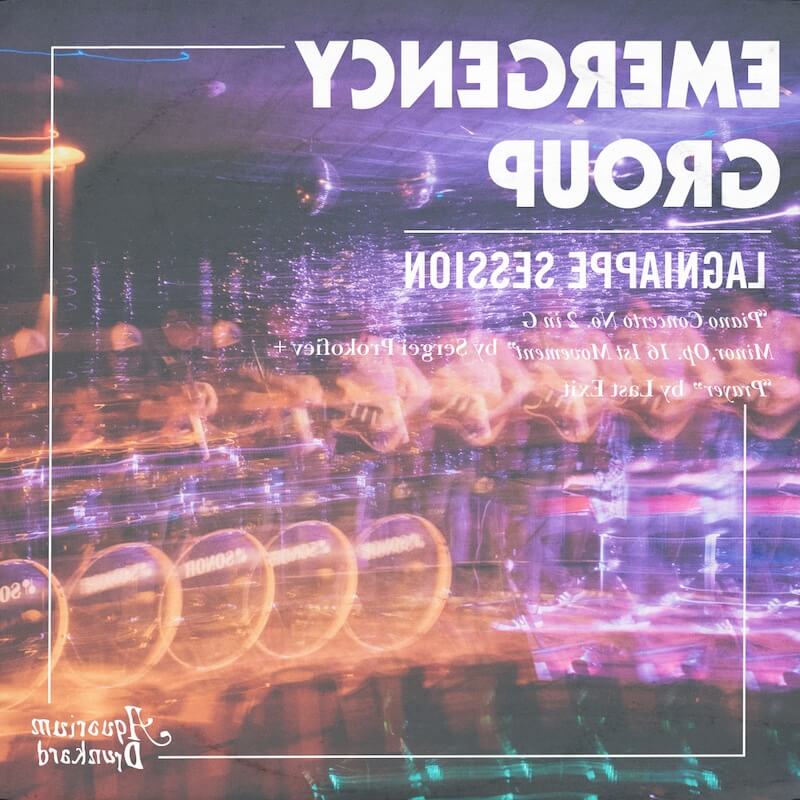 Lagniappe Sessions Archives / layout via D Brown
For heads, by heads. Aquarium Drunkard is powered by its patrons. Keep the servers humming and help us continue doing it by pledging your support via our Patreon page.