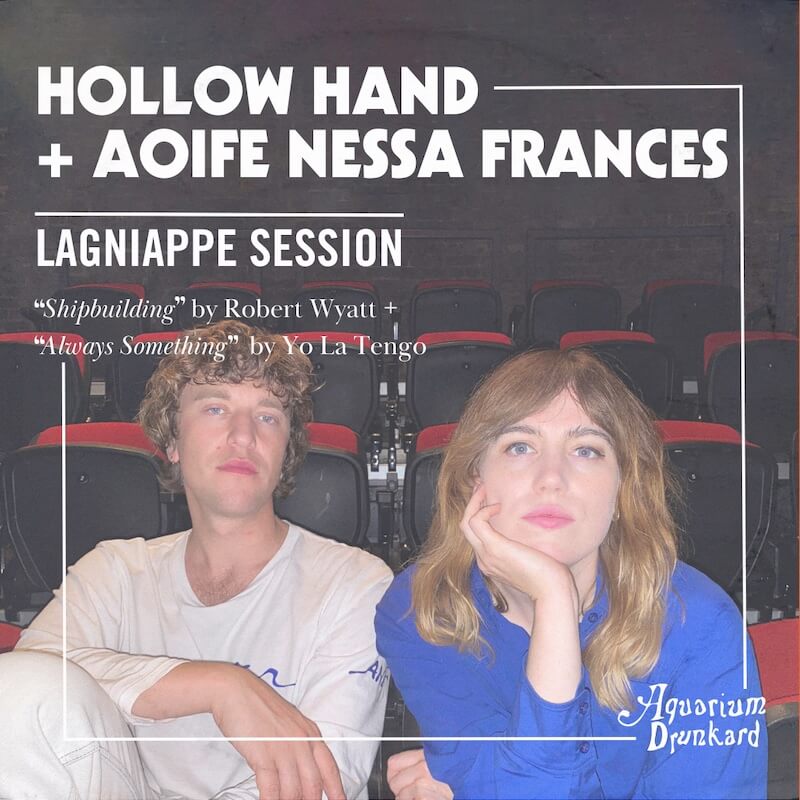 Lagniappe (la ·gniappe) noun 'lan-ˌyap,' — 1. An extra or unexpected gift or benefit. 2. Something given or obtained as a gratuity or bonus.
Returning with another Lagniappe Session, Irish singer-songwriter Aoife Nessa Frances and Hollow Hand's Max Kinghorn-Mills collaborate today on the following pair of inspired covers, recorded with Aoife's long time collaborator Brendan Jenkinson. First up, the majesty that is the Elvis Costello penned "Shipbuilding", via Robert Wyatt's 1982 single, followed by a spirited rendering of the 1992 Yo La Tengo gem, "Always Something".
Hollow Hand + Aoife Nessa Frances :: Shipbuilding (Robert Wyatt)
Aoife and I became close friends through our mutual admiration for each other's music. This summer, Aoife asked me to join her band and we were very happy to be able to record these cover songs in between our Dublin rehearsals with Brendan Jenkinson. We spent some time trying to work out which songs to work on, Robert Wyatt's music kept coming up and we decided to try his beautiful version of Elvis Costello's "Shipbuilding" – Max
Hollow Hand + Aoife Nessa Frances :: Always Something (Yo La Tengo)
I'm a big fan of Yo La Tengo, we listened to a bunch of their songs leading up to our recording sessions and decided to record "Always Something". It was important to us that we felt free when it came to making this music and I think we were able to explore new musical territories, something more abstract than both of our projects, drawing inspiration from bands like MBV & Suicide. – Aoife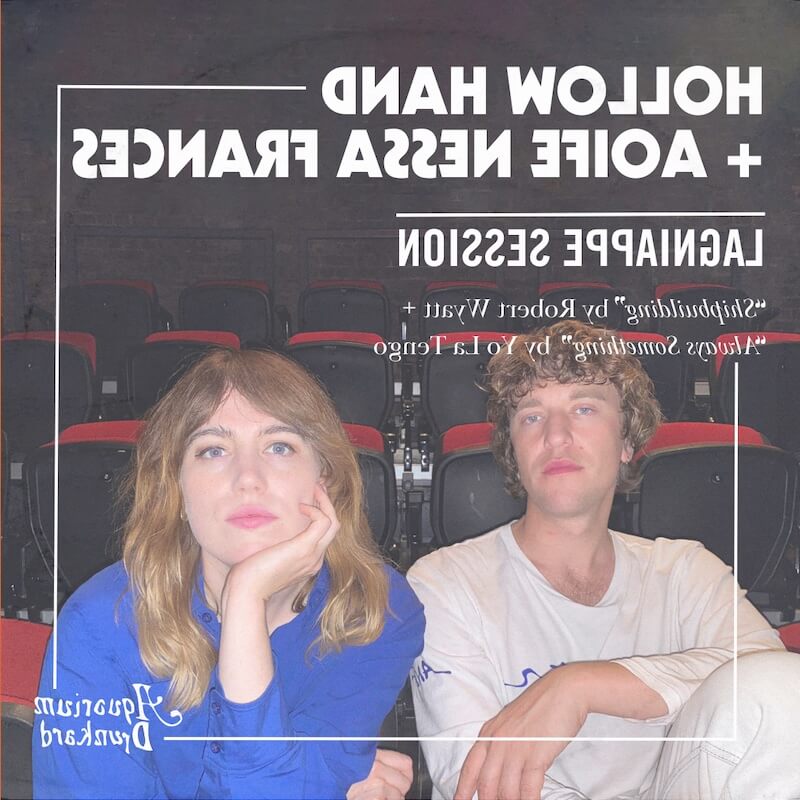 Lagniappe Sessions Archives / layout via D Brown / photo via Declan Haughian
For heads, by heads. Aquarium Drunkard is powered by its patrons. Keep the servers humming and help us continue doing it by pledging your support via our Patreon page.