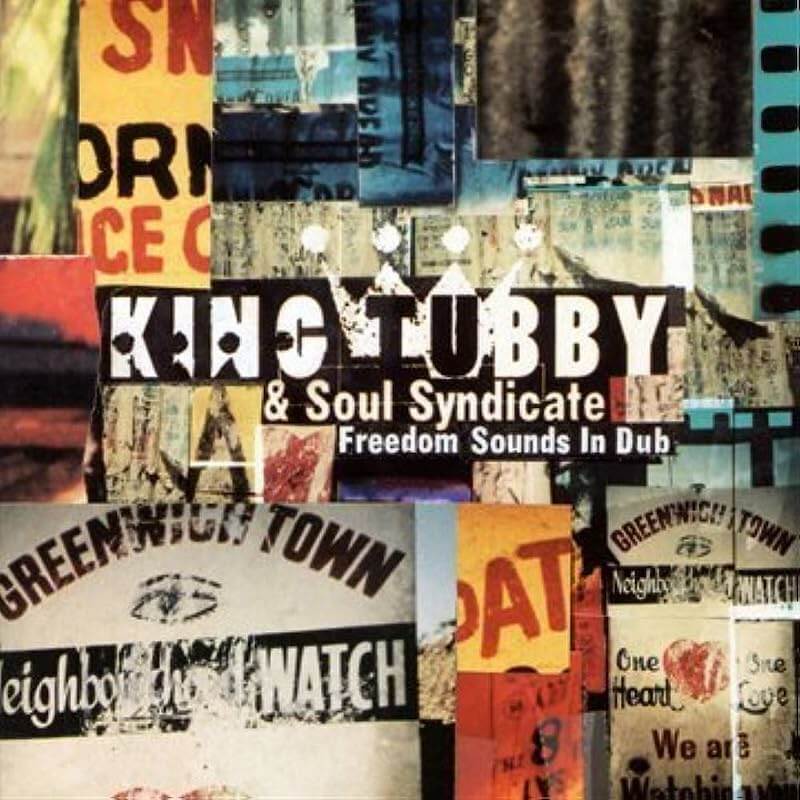 Heavy-duty dub fire. Culled from versions produced for the Freedom Sounds label between 1976-1979, Freedom Sounds In Dub serves up some of the most righteous riddims Soul Syndicate ever laid down, all prepared á la dub by none other than his highness, King Tubby.
Soul Syndicate were one of the top-ranking studio groups in Jamaica during the late 70s, with one of the most pedigreed calling cards in reggae: Bob Marley, Burning Spear, Lee Perry, Augustus Pablo, Keith Hudson…you name it, they played with them. The band also logged some serious time as in-house groove machine for Freedom Sounds, cooking up original riddims for roots legends like Philip Fraser, Prince Alla, and Earl Zero—many of which provide the foundations for versions on Freedom Sounds In Dub.
Recorded at King Tubby's studio, Soul Syndicate's hard-stepping, razor-sharp technique is front and center here on tracks like "Ethiopian Version" and the steady rolling "Dub The Right Way." But just as the band was at their apex, so was Tubby's visionary prowess at the mixing console. Using a Prince Alla hit as a springboard, Tubby fires up the echo on "Great Stone," allegedly nudged on by producer Bertram Brown during the mix to "roll the stone, Tubbs, roll the stone." Applying layers of delay to the rhythm track, Tubby's dub basically prophesizes the emergence of EDM in one agile twist of a knob.
Impeccably complied in the 90s by UK archival reggae legends Blood and Fire, Freedom Sounds In Dub marked the first proper Freedom Sounds dub album, more than 20 years after it was recorded. Better late than never in this case. Amid the plethora of brilliant dub comps, Freedom Sounds In Dub stands out as a crucial document of the symbiosis between King Tubby and Soul Syndicate, and a prime example of pure dub alchemy at its height.
And if you want a deeper hit of Soul Syndicate, you're in luck! Originally aired on Night Flight in 1979, Word, Sound, Power captures the band in their element—kicking it in the country, espousing the virtues of music and Rastafari, blazing the chalice, and playing a killer yard set full of tunes from their debut album, Harvest Uptown/Famine Downtown. Give thanks and praise. | j annis
For heads, by heads. Aquarium Drunkard is powered by its patrons. Keep the servers humming and help us continue doing it by pledging your support via our Patreon page.