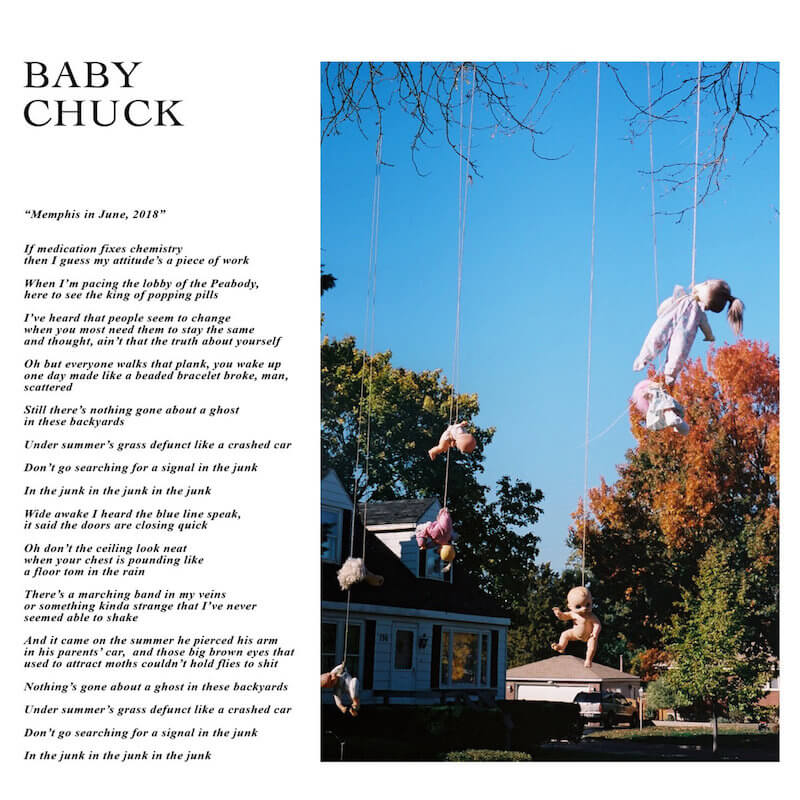 There's a Paul McCartney record from 2005 called Chaos and Creation In The Backyard that came out just as I was beginning my senior year of high school. I've never listened to it, but I think about its title all the time. My brother, Matt (AKA Baby Chuck) and I grew up in a house where creation (and chaos) was encouraged and facilitated. In the basement, in the attic, in the backyard. Short film shoots, music video production meetings, album recordings, Sunday dinner "theatrical experiences" for our extended family, etc. On weekends — and summers especially — our home was an explosion of extension chords, sparky film lights, wrecked canvases and vibrating floorboards. Our parents let me and my friends paint a sixteen-by-nine-foot police lineup height chart on a concrete wall in the basement for a five-second montage in a short film. They let Matt build a home studio opposite the height chart — a little four-walled, soundproofed sanctuary where he wrote songs at fifteen that he'd go on to play on Letterman and Jools Holland, on stages in Japan and Australia.
We've both long since left home, but the height chart and studio are still there, back in Chicago, waiting for us like tiny Giving Trees. And while incredible projects and collaborators and opportunities have found us as adults out in the real world, thousands of miles from home, I think, deep down, we'd both like a time machine (from time to time) to take us back into the backyards and basements of our youth, where we might make things again just cuz. Make things again where the stakes are a little lower — where there are no stakes at all. Where all we have to work with is what we can find in the junk drawers of our parents' house or cost as much as we can pry from them.
For this reason, it was a small privilege and a shit ton of fun to go back in time a bit and make this video with my brother and our friends in my own backyard with leftover film stock, the resources we had at hand and a whole lot of called-in favors. It's a song better than any Matt wrote at fifteen, but the video was made just like we used to make them back then. I hope you dig. | e o'keefe
Aquarium Drunkard is powered by our patrons. Keep the servers humming and help us continue doing it by pledging your support via our Patreon page.